Spotlight on Success – Kelsey Dixon
We are excited to feature a fabulous Graduate of The Beauty Academy as part of our Spotlight on Success campaign. This week we are meeting Kelsey Dixon…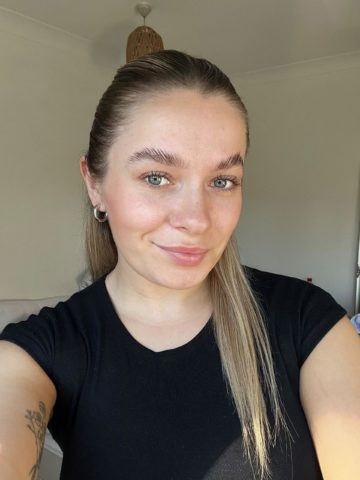 Kelsey began her studies with us in June this year attending our Cambridge and London Kings Cross centres. She has currently trained with us within:
Manicure & Pedicure
Russian Manicure with Precision Gel Polish and
Builder Gel in a Bottle.
Kelsey says, "My experience with The Beauty Academy has been so lovely, the staff are amazing at what they do and offer additional support if needed; I couldn't recommend them enough."
We asked Kelsey what brought her to training within nails, she told us, "I am currently a Paediatric Health Care Assistant; however, I am looking to pursue a career in Beauty, mainly focusing on all things nails."
She adds, "I have always loved having my nails done and having a pamper. It just clicked one day this is what I want the future to be for me. This new chapter in my life will take me to different places and to meet different clients, which I'm so excited for."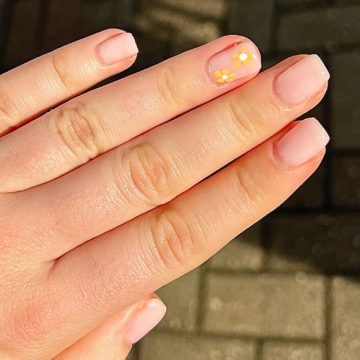 Since completing her training with The Beauty Academy, Kelsey has established her own nail business – Nails by Kels – and regularly posts examples of her stunning nail work.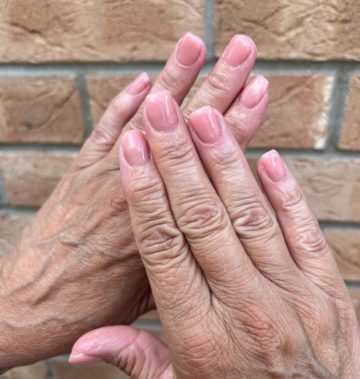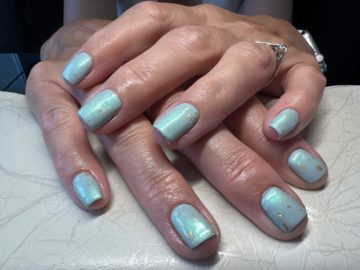 Kelsey expanded about her journey into the beauty industry, "I have always loved beauty, I enjoy getting my hair and nails done and I love a spa day! I love interacting with people and improving health and wellbeing. I have been in the Healthcare sector for around 3.5 years now, which I love but I decided it was time for a change!" It is clear Kelsey is hugely passionate and excited her career change.
We asked Kelsey about her training experience with The Beauty Academy.
She shared, "my experience with The Beauty Academy so far has been great. I have learnt a lot and they are so helpful on training days. I completed a Diploma in Manicure and Pedicure with luxury treatments in Cambridge which I really enjoyed and learnt a lot from as a beginner to nails I've also attended in London for the Builder Gel in A Bottle course which is a treatment I'm so excited to offer to my clients. I've also done some online learning with the Online Russian Manicure & Precision Gel Polish Course which has been great for building my skills and confidence, learning around other commitments."
We asked Kelsey how she first came across our courses, "I found The Beauty Academy from a Google search and booked via the website. The course prices are so reasonable and affordable, I just knew this is what I want to do so why not! I had also seen a lot of positive reviews about The Beauty Academy online, so I knew I wouldn't be disappointed. I can honestly say my courses were everything I hoped for and more!"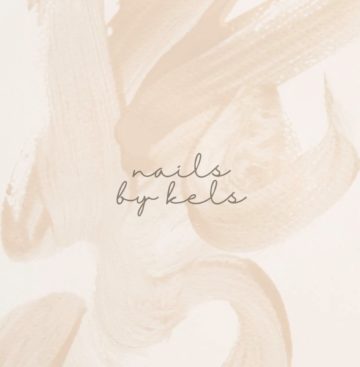 There are certainly exciting times ahead for Kelsey with her developing her new nail business and her client base already building steadily which is fantastic. Kelsey says of her nail business – Nails by Kels – "It's only the beginning for me. I'm just getting started with my business. I'm still learning and training so it's hard to say what the future holds but I feel very confident."
You can find Kelsey's business on Instagram @__nailsbykels if you'd like to see her work and follow her progress! With Kelsey's obvious determination, she are positive that she will achieve her career goals and we will certainly keep in touch to share her progress.
We asked Kelsey what her top tips would be for anyone considering training within beauty:
"Just do it! I have probably thought about it so many times over the past 6-7 years, but if now isn't the time then when is? Go at your own pace and just focus on building a career for yourself."
Follow in Kelsey's Footsteps with our Accredited Courses…
---