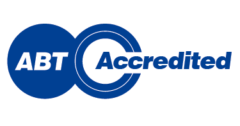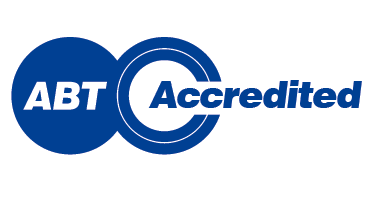 HOT Courses at The Beauty Academy MILTON KEYNES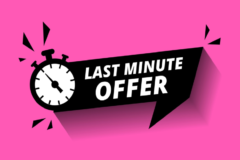 We highly recommend use of the free app – What3words which can be downloaded to your mobile device ahead of the day, to assist with locating the centre entrance on the day much more precisely than Google Maps or using SatNavs alone. What3words works alongside Waze to help avoid traffic delays also. What3words is available as a free app for iOS and Android or view online without download using the direct what3words links to the centre location below.
To locate the centre on what3words search: celebrate.branch.nods or visit https://what3words.com/celebrate.branch.nods – this will bring you directly to our entrance door which is located through an opening between a cream building and a white building. You'll see a black 5 West Hill sign on the side of the white building to help you spot the location.
Ample free parking is available on-street along West Hill or off-street at the Moore Place Best Western Hotel located by searching what3words for behaving.factory.pacemaker or click https://what3words.com/behaving.factory.pacemaker
By Car:
Directions from A5130 and Woburn Sands:
At the Fir Tree Hotel roundabout turn up Aspley Hill. After 300m Aspley Hill becomes West Hill. After 1 km you will see a large thatched house on your left called The Steamer and opposite this is the entrance to 5 West Hill between 2 white buildings.
Directions from Junction 13 M1:
Follow Bedford Road towards Aspley Guise. After 1 km you will see the village centre with The Blue Orchid restaurant and Moore Place hotel on your left. Carry straight on to West Hill and 5 West Hill is the first small turning on your left between 2 cream rendered buildings.
Parking
Parking is available on West Hill within a short walk of The Beauty Academy. At weekends, parking is available on-site.
Our diploma and VTCT beauty, holistic, nail and make-up courses in Milton Keynes are run at our well-equipped and beautifully-presented centre located in Aspley Guise, set in a quiet, beautiful village with ample parking, making it easily located and accessible by car or via public transport from the main town.
Our homely Milton Keynes centre is situated on the edge of the town in a quaint, picturesque village in a courtyard on West Hill. The centre itself has two floors, often complimented by students on its interior, particularly the wooden beams and décor on the first floor. Our massage area has a spa-like appearance to ensure you are relaxed during your training, whilst the make-up/nail studio is spacious, lined with mirrors, and has all the high-quality equipment you could need to complete your course. There also is a student area for theory work and a kitchenette to use during your lunch break on the first floor.
There is parking available around the centre, and we recommend travelling to the centre via car due to some restrictions when using public transport.
Please do check with us first regarding any specific access requirements you may need before attending one of our centres.
Take a look at our centre below!
Flexible Payment Options
Spread the cost of your training with our flexible payment options. Choose to spread the cost over 3 or 6 instalments or 12 months finance.* Learn More about Payment Options 
*Options vary depending on course. Some options subject to status, for those 18+ only.
Last Minute Offers for Milton Keynes Beauty School
Spaces strictly limited on a first come, first served basis.
Prices shown include all exam fees and includes VAT