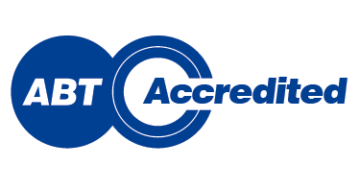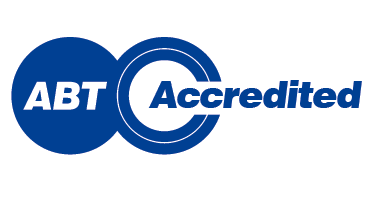 HOT Courses at The Beauty Academy LONDON CLAPHAM JUNCTION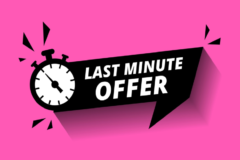 The Beauty Academy London Clapham Junction Training Centre
Our Diploma and Qualification courses within beauty, lash & brow, nails, skincare & waxing, massage and make-up in Clapham Junction are run from a fantastic location. Easily accessible from Clapham Station (a major rail hub) just a couple of minutes walk from the station. The centre offers a wide range of beauty therapy training courses.
We highly recommend use of the free app – What3words which can be downloaded to your mobile device ahead of the day, to assist with locating the centre entrance on the day much more precisely than Google Maps or using SatNavs alone. What3words works alongside Waze to help avoid traffic delays also. What3words is available as a free app for iOS and Android or view online without download using the direct what3words links to the centre location below.
To locate the centre on what3words search: making.wages.rust or visit https://what3words.com/making.wages.rust – this will bring you directly to our white entrance door which has number 132 within the glass above the door.
Public transport is highly recommended. The nearest car park is a 15 minute walk located at London Battersea Travelodge. Spaces are very limited and at a cost of £12 for 9 hours currently, payable at the car park. Location on what3words is tidy.olive.water or click https://what3words.com/tidy.olive.water
By Public Transport:
The centre is best reached by public transport. Clapham Junction station is well connected. Turn right when exiting the station, keeping on the same side of the road as the station. As you exit the station, turn immediately right onto the A3036 St John's Hill. Walk straight up the road for a couple of minutes passing various bus stops. When you come to a crossroads junction in the road, take the right coming onto Plough Road. The Beauty Academy will come up just a few doors down on the left hand side of the road on Plough Road. If you reach the Primary School you have walked too far, it can be found just before the Primary school on the same side of the road.
There are also multiple bus stops in the local area with the C3 route from Clapham Junction stopping just opposite the centre on Plough Road. The M bus route also stops just a short walk from the centre on A3036 St John's Hill, which connects the area with Victoria and Liverpool Street Stations.
By Car:
London Battersea Travelodge APCOA Car Park is the nearest available car park, approximately a 15 minute walk from Plough Road and the training centre. Parking is limited and approximately £12 for up to 9 hours. We highly recommend travelling by public transport to avoid congestion and due to limited parking due to the central location. The car park is accessed coming from the A3, followed by A217 then A3205 from Wandsworth direction or from the A3205 from Battersea direction.
Our diploma and VTCT beauty, holistic, nail and make-up courses in Clapham Junction are run at our well-equipped beauty school located in small, private premises making the perfect location for learning within smaller groups (no more than 8 students per tutor). The location is easily accessed from public transport and by road with major connections from Clapham Junction both for rail and bus routes. There is also limited parking available locally (approx. 15 minute walk away from the centre) at the Travelodge APCOA car park for around £12 for 9 hours. We highly recommend travelling by public transport due to the very central location of the centre.
Please do check with us first regarding any specific access requirements you may need before attending one of our centres.
Flexible Payment Options
Spread the cost of your training with our flexible payment options. Choose to spread the cost over 3 or 6 instalments or 12 months finance.* Learn More about Payment Options 
*Options vary depending on course. Some options subject to status, for those 18+ only.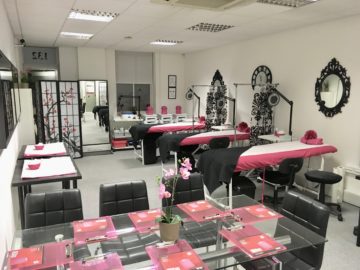 All Courses Offered at This Centre
Save £££s booking our Multi Buy Course Packages. Carefully selected packages of best selling training, perfect for beginners to get started quickly earning from your treatments. Shop Classroom Course Packages
Last Minute Offers for London Clapham Junction Beauty School
Spaces strictly limited on a first come, first served basis.
Prices shown include all exam fees and includes VAT