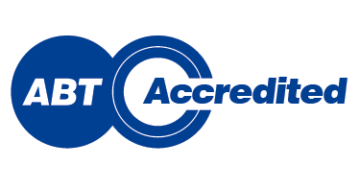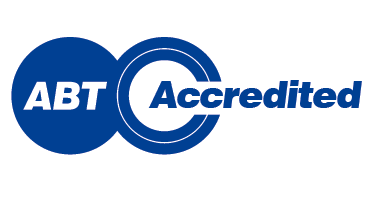 HOT Courses at The Beauty Academy LONDON BRIDGE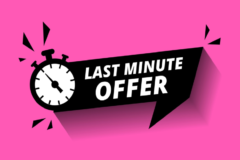 The Beauty Academy London Bridge Training Centre
Conveniently located just a short walk from London Bridge Station, this London beauty school provides students a great environment to learn the latest techniques in beauty therapy. Book on courses for lash & brow, nail, skincare & waxing, massage therapy and make-up.
We highly recommend use of the free app – What3words which can be downloaded to your mobile device ahead of the day, to assist with locating the centre entrance on the day much more precisely than Google Maps or using SatNavs alone. What3words works alongside Waze to help avoid traffic delays also. What3words is available as a free app for iOS and Android or view online without download using the direct what3words links to the centre location below.
To locate the centre on what3words search: wider.reds.clues or visit https://what3words.com/wider.reds.clues – this will bring you to our entrance. You'll see 139-143 and the Bermondsey Street sign on the wall directly outside. Under the entrance arch, you'll see white mail boxes on the wall. Our entrance door and buzzer for entrance is next to these mail boxes.
We highly recommend travelling by public transport.
No parking is available at the centre due to the city location. Very limited pay and display parking, a short walk away at the Premier Inn Hotel on Tanner Street, located on what3words by searching mime.stroke.river or click https://what3words.com/mime.stroke.river
Trains:
London Bridge Station is within walking distance of the centre (around 5 minutes' walk)
From London Bridge Station:
Exit London Bridge station on Tooley Street, turn immediately right and walk 200m. You'll see the distinctive blue painted and yellow brick building of the Shipwright pub ahead. Turn right onto Bermondsey Street just past the Shipwright pub. Continue under the large railway bridge and through the railway tunnel . When you exit the tunnel, cross over the cross roads and continue straight on up Bermondsey Street. You'll pass gated courtyard of the Bemondsey Kitchen & Bar on the right, then the brightly coloured Fashion & Textile Museum building on the left. Keep walking straight up, past Morroco Street on your right and Tanner Street on your left. You'll see Tanner Street park up ahead on the left.
Come just past the park and you'll find us on the left hand side of the street at 139-143 Bermondsey Street. You will find the entrance door clearly marked 139-143 with the Bermondsey Street sign right below. The buzzer to gain entry can be found under the archway to the right side of the door, on the left hand wall near the white mailboxes.
By Car:
Limited pay and display parking is available 200m away on Tanner Street at the Premier Inn hotel car park or some limited on-street parking with meters along Tanner Street by the park. We highly recommend use of public transport.
Our London Bridge centre offers a conveniently located venue accessible by public transport just a short walk from the centre. We offer a full range of beauty training courses from the centre, including all of our most popular courses which run 6 days a week throughout the year.
Our large training centre in Southeast London has well-lit and highly equipped training rooms, toilet facilities and a student area/kitchenette for lunch breaks.
Although we do not have our own private parking at the centre, there is some parking available just a short 200m walk away at the nearby Premier Inn Hotel on Tanner Street or on-street by Tanner Street park, located near the centre and only minutes away from the door. These have parking meters or pay by mobile facilities but spaces are limited and not guaranteed. Given this, we do highly recommend that students use public transport to access this centre either via tube or train however, as congestion and sourcing parking can cause delays, especially on weekdays.
Please do check with us first regarding any specific access requirements you may need before attending one of our centres.
Flexible Payment Options
Spread the cost of your training with our flexible payment options. Choose to spread the cost over 3 or 6 instalments or 12 months finance.* Learn More about Payment Options 
*Options vary depending on course. Some options subject to status, for those 18+ only.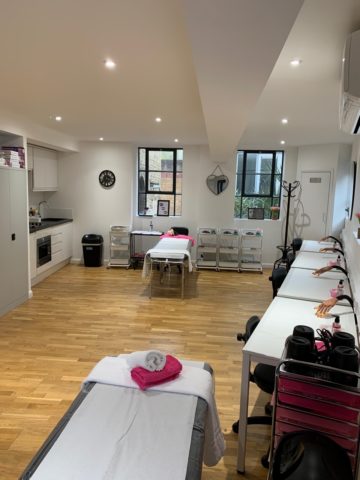 All Courses Offered at This Centre
Save £££s booking our Multi Buy Course Packages. Carefully selected packages of best selling training, perfect for beginners to get started quickly earning from your treatments. Shop Classroom Course Packages
Last Minute Offers for London Bridge Beauty School
Spaces strictly limited on a first come, first served basis.
Prices shown include all exam fees and includes VAT