Top Nail Trends for 2021
The catwalks may have been digital this autumn, but the trends for spring 2021 are out including all the latest predictions for top nail trends for next year. Get ahead with practising your nail art skills and updating the polish shades within your kit, ready to promote your nail services as one step ahead of other nail techs and set your work apart from the competition. Eye catching nail polish shades and distinctive nail art can be real conversation starters and get word of mouth out about your work so don't miss out…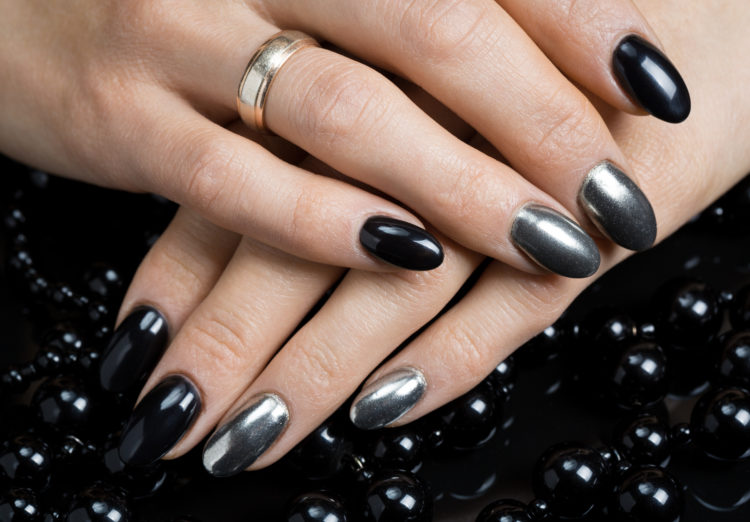 Nail Shapes
Short, natural nails – there has been a shift following lockdown towards more natural, lower maintenance nail lengths and we expect to see this continue into 2021.
For those nail extension fans, fashion is moving away from the almond and pointy shapes of 2020 towards stronger, squarer styles. Think squared off ballerina nails, squoval or straight up square for a more modern look.
Nail Colours & Nail Art
The metallic trend remains strong with silver nails created using matte finish polishes, quick dip and glitter infused acrylic powders and pressed glitters for everything from shimmer to high shine chrome finishes that will certainly be popular into the festive period and beyond.
Bubblegum pink is set to be HUGE in 2021, better yet if matched to pink lipstick of a co-ordinating bold statement.
Emerald green, especially when combined with graduated glitter or contrasting metallics like copper or rose gold will be everywhere in spring.
Vibrant shades of blue from royal blue to pastel blues.
Matching your nail shade to your face mask has also been an emerging trend that may continue into early 2021.
Natural nudes from beige to barely there pinks. The classic french tip over clear polish is also another more natural look growing in popularity. Negative space florals over nude shades or clear polish will also be another big look for Spring 2021.
Dark brown shades, especially when combined with tortoiseshell or cow print nail art will be a popular look for Autumn/Winter 2020 and into next year. Animal print in general will also be making a return to favour with leopard prints being a strong contender on nails.
Punk inspired looks from dark black and purple hues will be appearing towards Christmas and into the New Year. Overlaid with chunky crystal embellishments or gold leaf foil over a dark polish will be a key look. Monochrome will also do well over the next 6 months with black and white, nudes and silver touches expected to be in demand.
Geometric nail art continues to be a popular style with everything from patterns on just the tips to a 'feature' ring finger alongside neutral shades. Think linear designs in bold colours against softer, muted or pastel shades.
Quirky takes on classic French from a rainbow collection of pastel shades on nail tips only to glitter fades from free edge to centre of the nails. French will be back in a big way so now is a great time to start revisiting your skills in creating crisp smile lines.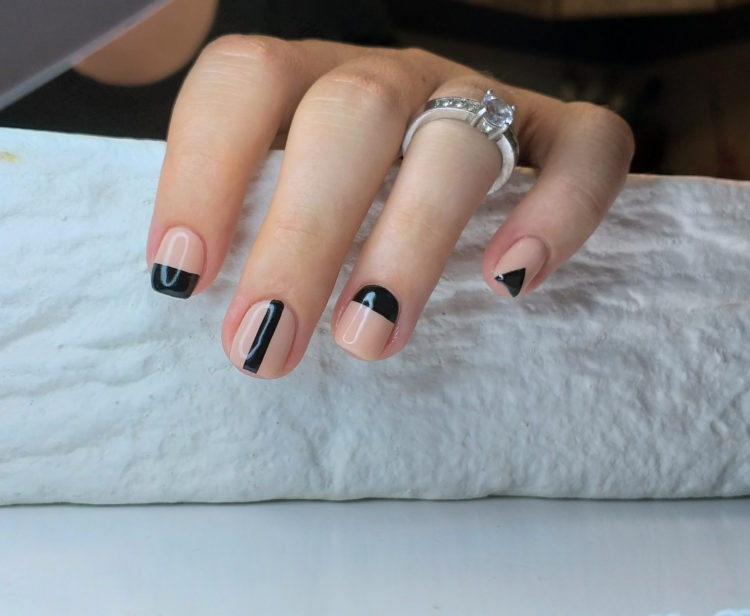 Instagram inspired Nail Art for the brave…
Seashell nails as inspired by LA based nail artist Bana have been a huge hit on Insta. The look appears complicated but is actually very simple to create and certainly a talking point design for more open minded clients.
Rainbow nails with a plethora of colour or 'anything goes' nail art that is different on every nail will be very popular with celebrities into the Summer 2021.
Inspired by famous nail artist Unistella, instagram is on fire with crochet nails – crocheted designs from flowers to stars are adhered to the nail for an 'out there' nail look that is not for the faint hearted.
Products emerging…
Quick nail systems like quick dip powders and gel polish will be huge in 2021 as more clients seek faster appointments that are easier to wear and care for than traditional nail extensions.
17-Free products will also become much more readily available and sought after as more clients become conscious of the products they are using on their nails and seek healthier options.
Vegan friendly products will also grow in popularity in 2021 as more clients seek more ethical and conscious product choices.
Need to update your nail skills? Explore our Accredited Classroom based & Online Courses to get savvy and all set to take 2021 by storm…
---