How to maximise profit within your beauty business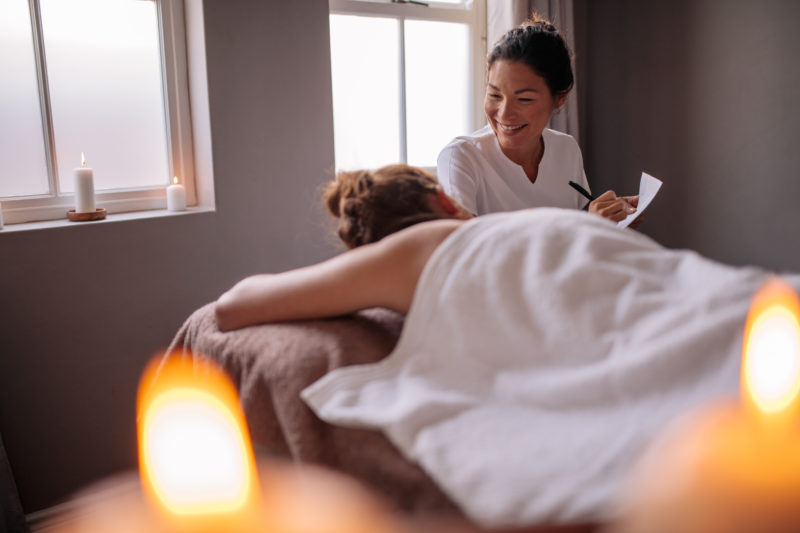 Running a profitable beauty business can be a rewarding yet daunting task! there are so many things to think about when running your own business. This can be challenging when the majority of your day is focussed on delivering treatments. If you're struggling to find the time to generate new ideas for boosting income you've come to the right place! We've collated some of our best advice for therapists to maximise profits.
Increase your client base
Whether you are just starting up or have been going a while there may be opportunities to grow your client base. There's the obvious promotional platforms such as social media/ local magazines, however many marketing experts agree that the networking is an avenue that can be the most beneficial when targeting new clients. For example, there may be the option to have a mutually beneficial partnership with local businesses in your area that compliment the work you do such as Bridal shops or Hairdressers. A 'you scratch my back, I'll scratch yours' scenario of promoting each others businesses can boost both businesses profits. If you already have a loyal client base, you can also enrol the support of these clients to grow. Offering refer a friend rewards or hosting launch events within the salon whereby clients can bring a friend/family member along. These events work well along side the launch of a new treatment or product where you can offer taster treatments/demonstrations/product trials or spread out at various times of the year to mark events i.e Valentines day/Christmas.
Increase spend per visit 
If you're serious about increasing your profit then one clear winning strategy is to encourage your client to spend more when they are with you. Use each treatment booking to your advantage to promote the add on services and retail that you offer within the salon. This doesn't have to be a hard sell as remember your client is there for a reason, they may have come in to get amazing lashes.. their lashes will stay amazing for longer if they use a lash shampoo between infills! If you're not retailing product in your salon you're not only limiting your revenue but you may also be disadvantaging your client by not providing them with a full service which includes education and aftercare on how to maintain their treatment at home.
When up-selling services, consider the treatments that compliment each other the most. This could be adding additional massage onto treatments, adding additional LED therapy onto facials or tinting with Lash extension services. Also consider the benefits of courses of treatments, offering incentives can be an easy way to reward clients for booking courses such as by 6 get one free.
Top tips for retailing product:
Only recommend products that you genuinely believe will benefit the client, link these back to their main concerns or objectives. For example you may have a facial client concerned with acne so share why you think a spot treatment would work best for them or a Gel polish client who always has dry cuticles, why would this nail oil help?
Let the client explore the product. Give them the chance to try the product on their skin as most people prefer to try before they buy!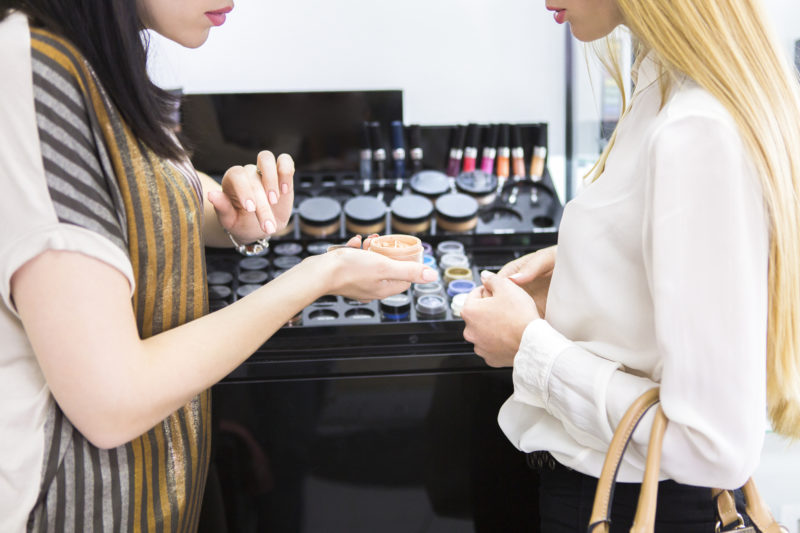 Review your treatment menu
A lot can be said for less is more, its important to focus on what you do and do it well vs offering too many services. Think about your niche and what makes you different, why should your clients come to you? It's these unique differences that you should be promoting at every available opportunity. It may also be time to consider your pricing, when was the last time you increased your prices? Complete some market research into your local area to ensure you remain competitive and avoid underselling your skills!
Looking to start your own beauty business this year? Call our team on freephone 0800 999 2277 (option 1) to tailor a beauty training package for your business start-up. Already trained in beauty and need more business know-how? Our Online Starting a Business in Beauty Course is the ideal starting point to plan, market, brand and launch your own beauty business. 
---