Top Beauty Treatments to Earn BIG in 2023
We're nearly a month into the new year & time is flying by already. Have you made plans for your beauty business this year already? Have you thought about further treatments you'll soon be offering?
Maybe you're not sure what the next big thing is or what more to train in to earn more £££s this year. Well let's take a look at the latest beauty trends for 2023 and treatments billed to be in HOT demand this year!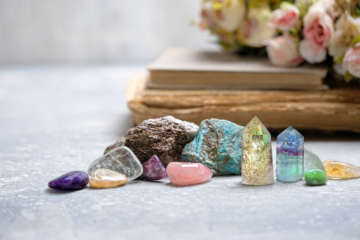 According to research by spa booking site, SpaSeekers the following treatments are set to see big demand this year…
Crystal Healing Massage
As clients seek ways to further bring peace and balance to their lives, the interest in crystal therapy and incorporating it's benefits in body massage has grown. Learn the theory behind crystal therapy and how to provide a Chakra balancing treatment using crystals with our Online accredited course:
Lymphatic Drainage Facial
Another buzz word in beauty in lymphatic drainage with many clients wanting to achieve a younger, more contoured facial profile but without invasive cosmetic procedures. Facial massage has long been known to have a number of benefits, massage is now tailored to also help eliminate excess fluid and toxins from the facial tissues to reduce puffiness, sallow skin and dark undereye circles. Learn to provide these specialist treatments with our comprehensive accredited Online course:
Light Facial Therapy
Good skincare seems to be a recurrent theme for this year, with client's moving away from more invasive treatments and seeking more natural options. LED light therapy is excellent for tackling a wide range of skin concerns with a no pain, all gain approach. Learn to provide LED Light Facial Therapy treatments with our accredited Online and Classroom course options: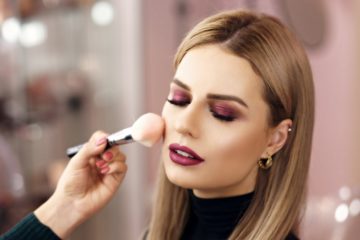 According to research by LookFantastic, the following beauty trends are headed for popularity in 2023 also…
Make Up Experimentation
With consumers looking to improve their make up skills to be able to create the latest looks at home, and wedding / festival season not far away – improve on your make up application skills with our wide range of online and classroom based make up training courses. With everything from courses for beginners to upskilling courses for existing Make Up Artists:
Ceramide Serums for facial skincare
As consumers get more savvy and educated on what makes for a good skincare product, expect to see more clients asking what is in the products you are using and seeking facials that bring results. To ensure you feel fully confident in providing a therapeutic facial skincare treatment. Our Facials Course will teach you the basics and then move onto more advanced treatments including our latest Online Facial Gym 'Glow Massage' Course which is also packed with advice and guidance on the best products to tackling common skincare concerns:
Start planning which treatments you plan to introduce in 2023 now, to maximise your earnings and ensure you can create a buzz with your existing clients to get these new treatments off to a great start. Consider offering introductory offers or a discount on booking a block of treatments.
It is important to have a marketing plan for the year to boost turnover in quieter months and allow you to utilise those times whether that is then through learning new skills or taking time to improve business processes. Having new treatments to launch will really help keep you ahead of the competition and build a loyal client base who can get all the treatments they seek in one place!
Questions? Want to discuss course options? Reach out to our team through our new, improved Live Chat where you can chat live online instantly with a Course Advisor or arrange a call back by phone, at a time convenient for you!
---