Browse the options… Which brow service is best?
With so many new brow treatments launching, it is easy to fall behind in knowing the differences and how best to market your brow services to clients. Our blog this week focuses on whether to highly define or laminate brows…
What are Highly Defined Brows?
Highly defined brows is a treatment involving multiple steps to ensure the optimum brow reshaping and redefining. Starting with a thorough consultation and brow measuring, brows are darkened using brow tinting. Brows are then reshaped using a combination of brow trimming, waxing, threading and use of tweezers. Finally brows are finished using mineral brow make up products to give the perfect finish. Typically highly defined brows leaves brows thinner, with a greater arch and more defined shape and also darker to ensure they really frame the eyes.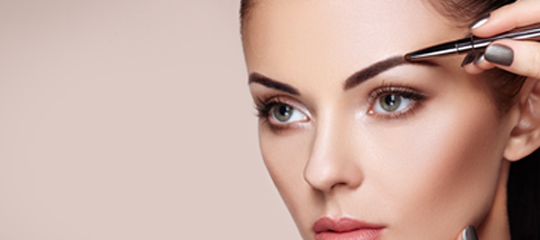 What are Laminated Brows?
Laminated brows is all about restoring brows which have previously been poorly reshaped, over plucked or simply where the client wants a fuller, more natural brow look. Brows are brushed into shape by encouraging the existing brow hairs to sit upwards to create a fuller look. Products very similar to those used for lash lift, are then applied to the brow hairs to lift and then set the brow hairs into line and shape to help restore a fuller, natural appearance to the brows. Brows can also be tinted as part of the process to give more definition. The treatment encourages clients to make use of brow products such as castor oil following treatment to encourage the brows to naturally begin enhanced regrowth, particularly where overplucked previously to give more improved appearance over time.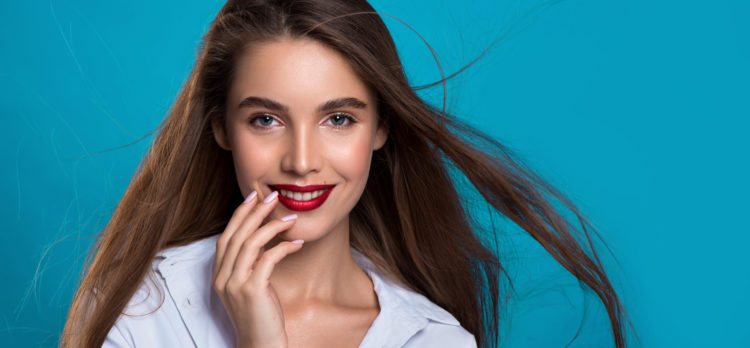 Our quick table below outlines which treatment is best for which clients or desired results…
Highly Defined Brows
Removes unwanted, stray hairs to give a better shape and greater definition
Involves use of brow waxing, threading, trimming and tweezers
Brows are tinted to give a darker, more defined look
Usually brows appear thinner, reshaped with an improved arch
Clients are encouraged to have regular treatments to maintain defined look
Brow Lamination
Involves working with the existing brow hairs, taking away only minimal stray hairs
Involves use of techniques to brush hairs up then lift and set in place with products similar to those for lash lifting
Brows are tinted to give a darker but more natural look
Usually brows appear fuller, reshaped to give a restored, more youthful natural look
Clients are encouraged to use brow oils beyond treatment to stimulate regrowth of hairs
Not trained to offer both of these incredible, lucrative brow services yet? Take a look at our fast track courses and start earning up to £45 per treatment…
---