What are Angel Lashes? The Hottest Lash Trend for 2023!
With 8.5 billion views on TikTok as of May 2023, #lashextensions are one of the most searched for and in-demand beauty treatments right now, however experts in the lash industry believe clients are looking for a more natural look than in previous years. With the the 'no make-up make-up' or 'skinimalism' trend now moving into the lash industry, clients are making a return to classic individual lash styles or more natural hybrid looks, with full-on volume becoming less popular.
L-curl lashes have grown in popularity as they give the look of a natural lash that has received a lift, while still providing the extra length of extensions.
We are also seeing less use of thicker lashes, typically 0.20mm or 0.25mm were the most common lashes in use but with increased use of low-volume fans or 'spikes', thinner lashes as low as 0.03mm are growing in their use to create a range of enhanced but still natural looks.
So… what are Angel lashes? The technique combines classic (individual) lashes with wispy light closed-volume lashes. 0.03mm lashes are used to create closed fans which are mapped around one on one, classic lashes to create a light, wispy but volumised look that imitates a more natural lash growth pattern and mapping with choppy lengths used, rather than uniform lash mapping. The angel lash technique can be used to create a range of styles from doll eye to cat eye to suit a wide range of clients.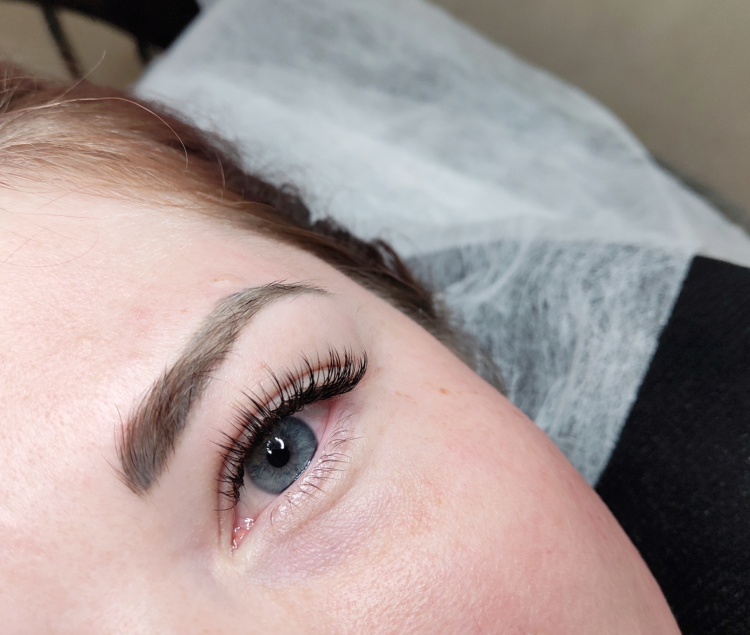 Want to start a new career as a Lash Technician?
Lash Extensions have never been more popular, as the number 1 beauty treatment in the UK. Learn the fundamental skills with our accredited classroom or online lash courses. Explore courses below.
---