New year, New Career.. considerations for starting a beauty business.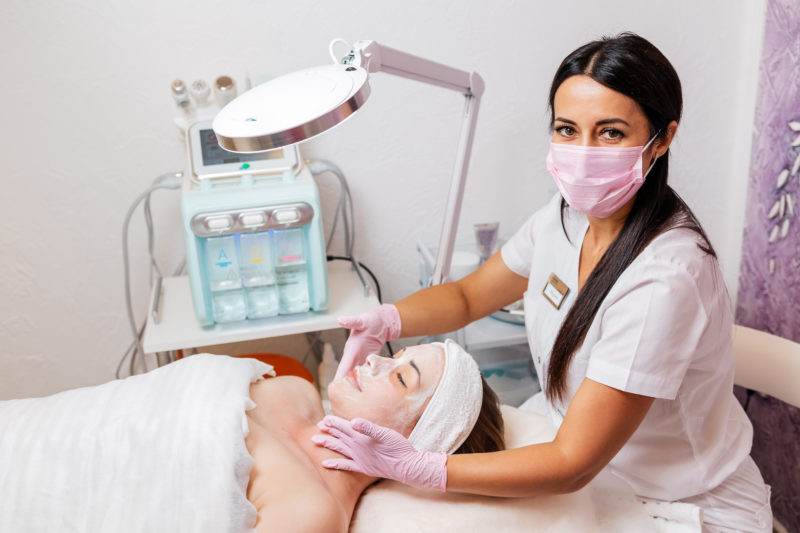 Know your niche
What is your unique selling point?
The Beauty industry is one of the most competitive out there, finding your niche will help you stand out from the crowd and build loyal client base. When you first start out it one of the biggest challenges can be deciding on the treatments you offer within the treatment room. It's easy to get carried away with the excitement and end up offering too much.
The easiest way to find your niche is to focus on the treatments that you love to perform, chances are these are the treatments you will succeed in because you're passionate about them.
Once you've chosen your treatments consider what makes your treatments stand out, is it your nail art? Perhaps you're a master at lash mapping or it could be the extra little touches in your customer service. Dedicate your time perfecting those treatments and marketing your unique selling points!
Who is your target audience?
It would be great to say everyone… however, the most successful businesses know that in order to have repeat custom you need to know the customer you are targeting. This will allow you to market your business in the correct way. For example, did you know the largest growing group on Facebook is grandparents? Consider the type of client you want coming through your door and research the best ways to advise to them. Asking those clients directly via surveys and ask what they look for from their treatments will also allow you to customise your treatments to meet those needs.
Premises
Are you looking to rent a salon or buy a premise, perhaps you want to work from home? Each option will have a variety of considerations. Where your business is based will determine the licences and insurance you will need to acquire. You may also consider mobile work, one consideration for this has its own implications for example setting boundaries on how far you are willing to travel.
Costings
The initial outlay for starting a business can soon add up. Will you require a loan to get started? Creating a business plan with a lay out of costings and a plan for paying back loans will help you keep on top of the business finances.
Another consideration for costings is working out your pricelists, the best way to do this is to work out how much it costs you to do the service, from disposables, product usage and what your hourly rate is.  Most professional product brands will give you an approximant usage of a product to make it easier to work costings out.
Laws and regulations
There are various laws and regulations impacting the beauty industry, it's important that these laws are adhered to as it may affect your insurance.
The majority of these laws relate to health and safety practices in the workplace, such as storing products and chemicals we use. Recent GDPR laws focus more on how we process our client's data.
There are also new laws relating to covid-19 so it is important to regularly review the latest government policies on implementation of regulations.
For a full breakdown visit the gov.org website.
---