Which nail system is right for my business?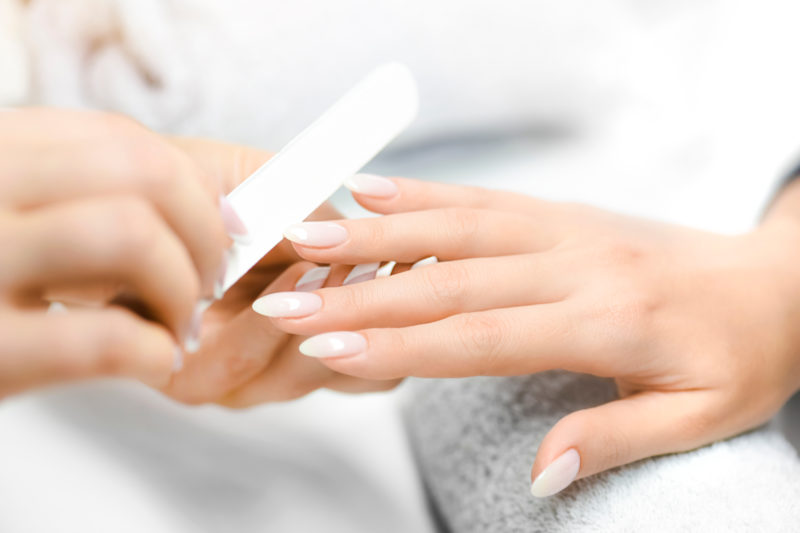 Nail treatments are one of the most profitable services you can offer as a therapist, with year round demand and regular client appointments but whether you're just starting out as a Nail Technician or you're wanting to increase the services you offer there is so much variety on the market it can be a confusing landscape to navigate. Keep reading to discover the key pros and cons behind popular nail system on the market to support you with making the best decision for your business. Which Nail system is right for me?
Extensions or Natural Nails?
A question we receive regularly from therapists starting their careers in Nail Technology is should I invest in extensions or focus on the natural nail? The plus side of training in extension systems is that a lot of systems can now be used with and without traditional tips. With many products providing the option of forms to extend the nail or a simple overlay on the clients natural length. Extensions are a profitable treatment if you have the clientele, with treatments ranging between £25-£50 a service, they also need regular maintenance so a good option if you're looking for ways to increase client return footfall.
Acrylics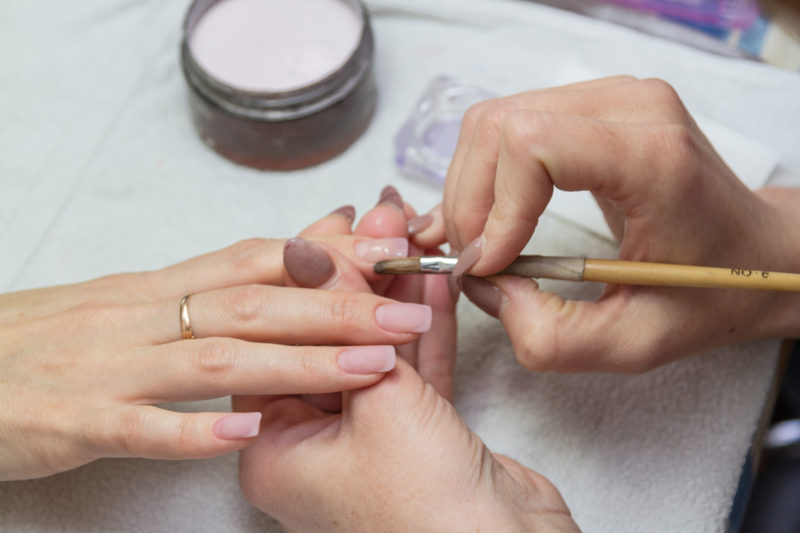 One of the more traditional methods for nail extensions, Acrylics are still regarded a well loved favourite of Nail technicians. Hard wearing and long lasting they reign supreme in the longevity category, although they loose on the odour front! It's essential to remove Acrylics correctly, educating clients on the need to revisit the salon for remove is vital for the health of the nails. Acrylics can be used with tips or forms to extend the natural nail. Average cost £25-£50 per set depending on the type of finish the client is requesting.
UV Gel Extensions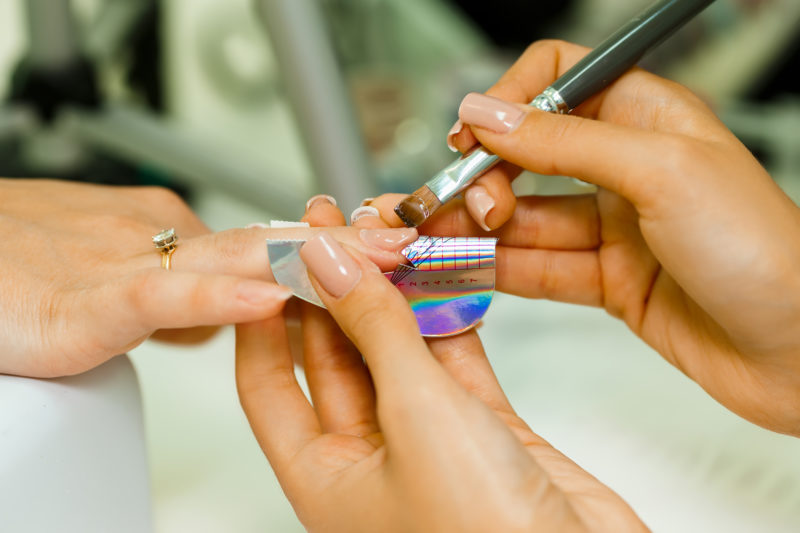 Many favour the ease of UV Gel Extensions, quick to apply and self levelling, UV Gel extensions are a great alternative to Acrylics if you want durable nails without the odour. Although they're not as hard wearing as Acrylics you will still get a couple of weeks out of a set of Gels. Again they can be used with tips or forms. Costings are comparable to Acrylics between £25-£50 a set.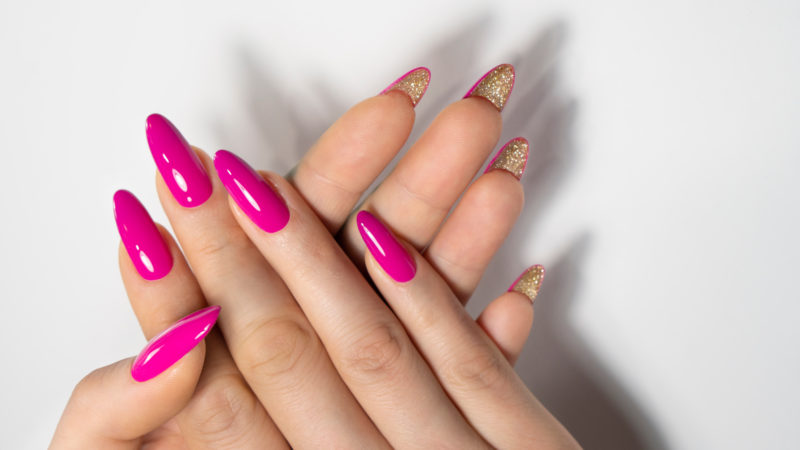 Other options that have gained a huge following from clients and therapists a like is Builder Gel in a bottle and Polygel systems, you may have seen multiple posts on socials promoting the benefits of these treatments and there is good reason for this..  They're amazing! Easy to use, versatile and offer a natural look with the benefit of lengthening natural nails they are definitely worth the hype.
The advantage of Gel in a bottle over traditional tub based gel products is the speed and ease at which they can be applied to give additional strength to natural nails. They are a soak-off product so much easier to remove than traditional buff off builder gel products. The Average price for a set is £35.
Poly Gel is a revolutionary invention in the nail industry for those of you looking for a product with literally no heat spikes, practically odourless and with significantly less dust during removal. There are no monomers, no mixing, and no ratios needed! It's extremely mouldable and easy to use, great to speed up treatment timings. The average price for Polygel around £50 a set
Gel Polish 
Due to the longevity and high-gloss finish, this treatment is particularly popular all-year round. A perfect option if you're starting out and are looking for a system to work on the clients natural nail. Since Gel polish started it's boom in the industry most salons have turned their backs on traditional nail polish for their manicure and pedicure services and have instead opted for this longer lasting instant drying alternative! Treatments on average are £25-£30.
What now?
All that's left to do now is getting learning! Enrol for our Accredited Online Nail Courses from only £99 or book a classroom course from only £199 for live training with our expert tutors.
…Or if you have further questions and would prefer to chat with one of our friendly Advisors, please give us a call on freephone 0800 999 2277 or drop us a message through LiveChat and we can guide you to the right course for you!
---