Which Aesthetic Facial treatment should you choose to meet your client's skincare needs?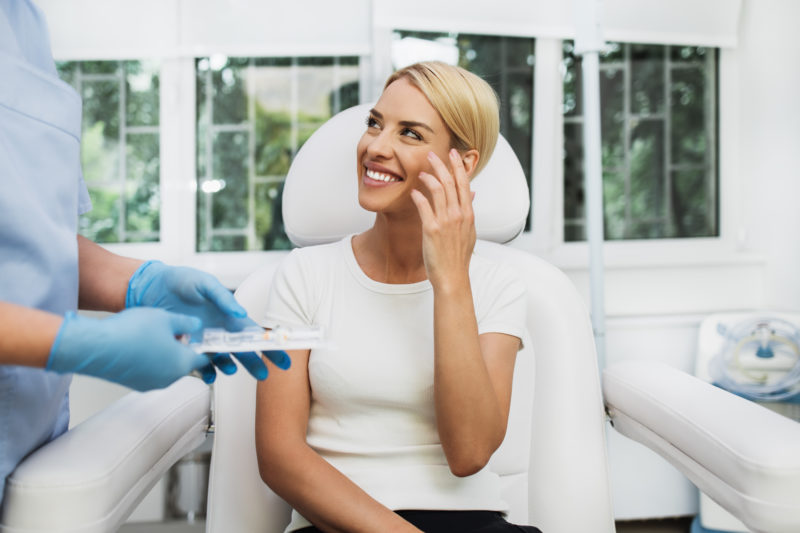 This week's blog is all about how to differentiate between the various advanced facial tools at our disposal. The beauty of Aesthetic treatments is that its not one show fits all, as professional therapists its our role to investigate and analyse our clients needs and skin concerns and prescribe the best course of action. We're going to take a deeper look into four popular Aesthetic treatments, what skin they suit and how to use them in combination with one another to get the best results possible!
Before you make a decision on the treatment or course of treatments your client should embark on a thorough consultation is needed, this is a bookable service with many clinics charging a small fee for their appointment time. A consultation appointment can range between 15-30 minutes. During this time you can request that the client fill in a facial consultation card so that you may find out more information on their skin care goals, current treatment and products they are using as well as their medical history. Once you have a broader understanding of your clients skin needs we recommend having a look at their skin, a detailed analysis will allow you to identify the skin concerns and areas that need focussing on. Following your investigation, with the client you can start to plan the treatment or course of treatments most suitable…
What methods are available?
In todays blog we're going to focus on four of the most popular Aesthetic treatments in the industry, below you will see their benefits and the skins most suitable to enable you to make informed decisions on the best action to take for your clients skin.
Derma planing 
What are the benefits?
Removes dead skin cells
Rids the skin of 'peach fuzz'
Helps to unblock blackheads
Generates new healthy cells
Creates healthier, smoother more radiant skin.
Corrects uneven skin tone and texture
Allows greater penetration for skin care products
Reduces the appearance of fine lines and wrinkles
As Derma planing allows for greater penetration of product it works extremely well with Chemical Peels and advanced serums to further increase their efficiency (always check manufacturers guidelines) There is also the option to combine Derma planing with Micro needling, always perform Derma planing first, this would suit a client with dull, thicker/coarse skin with signs of ageing or acne scarring.
What skin concerns benefit from Derma planing? 
Dull, Dry or Dehydrated skin
Sun damaged skin in need of brightening
Congested Skin (do not perform on active acne breakouts)
Premature Ageing
Micro Needling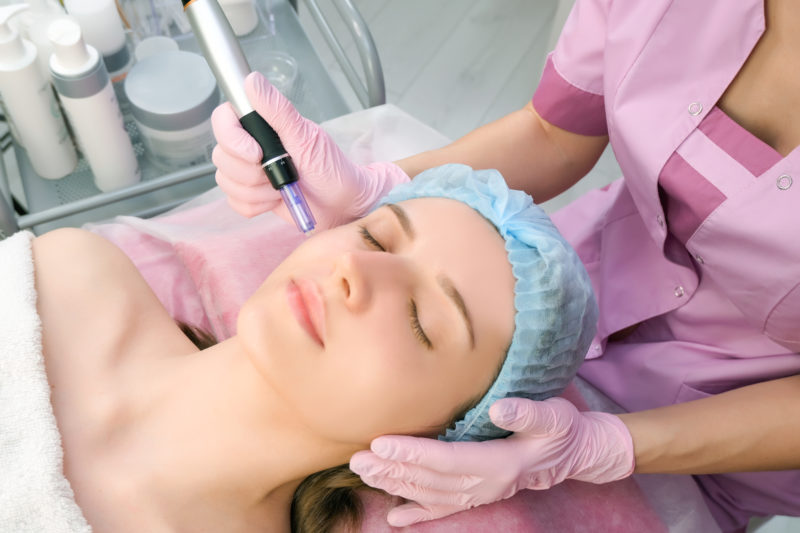 What are the benefits?
Helps to reduce the appearance of fine lines and wrinkles.
Reduce the appearance of acne scaring.
Refines large pores.
Helps products penetrate deeper into the epidermis.
Rejuvenates and firms the skin.
Brightens the skin through application of products.
Can reduce the appearance of stretch marks.
Hyper pigmentation.
Rosacea
Hair restoration
What skin concerns benefit from Micro needling? 
More advanced ageing concerns i.e lines and wrinkles
Sun damaged skin in need of brightening
Acne scarring (do not perform on breakouts)
Stretch marks
Micro needling works extremely well with LED light therapy, using a red LED light following Micro needling will support the healing process further and help to stimulate collagen production.
LED Light therapy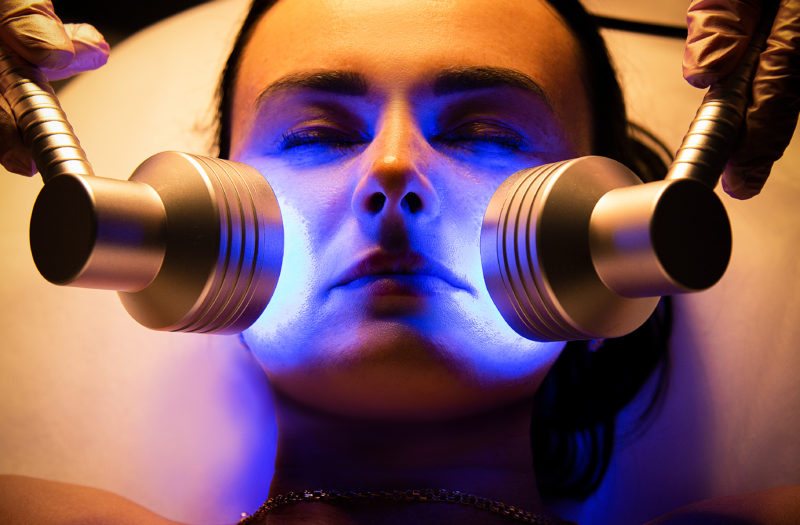 What are the benefits?
Benefits:
Reduce and heal acne
Prevent acne breakouts
Reduce age spots
Reduce freckles
Reduce Hyper pigmentation
Reduce sun damage
Reduce large pores
What skin concerns benefit from LED Light therapy? 
Sensitive and rosacea skins
Acne breakouts
Premature ageing
Hyper pigmentation
As a main function of LED light therapy is to promote healing it compliments all Aesthetic treatments. Use after chemical peels, derma planing and micro needling services to promote healing and wound repair.
Chemical Peels 

What are the benefits?
Reduce fine lines under the eyes and around the mouth
Treat wrinkles caused by sun damage and aging
Improve the appearance of mild scars
Treat certain types of acne
 Reduce age spots, freckles and dark patches (melasma) due to pregnancy or due to taking birth control pills
Improve the look and feel of the skin generally.
What skin concerns benefit from Chemical Peeling? 
Dull, Dry or Dehydrated skin
Sun damaged skin in need of brightening
Congested and Acne prone skin
Premature Ageing
Interested more in Aesthetics? Our Ultimate Aesthetics training package includes everything you need to get started within this arena!
This training package combines all of our Aesthetics Courses, plus covers knowledge of anatomy and physiology. Ideal for those new to facial treatments / aesthetics and looking to take their beauty career to a specialist level. These lucrative and in-demand treatments will typically earn you between £40-£100 an hour. There has never been a better time to train within advanced facial skincare!
As part of this two day training course package, you will learn the most popular advanced skincare treatments in the industry and how to combine these treatments to provide specialised and tailored facial skincare to meet the needs of your clients, whether they are seeking clearer skin from acne conditions to skin plumping from the anti-aging benefits. 
---