What advice can I give my client about staying safe in the sun?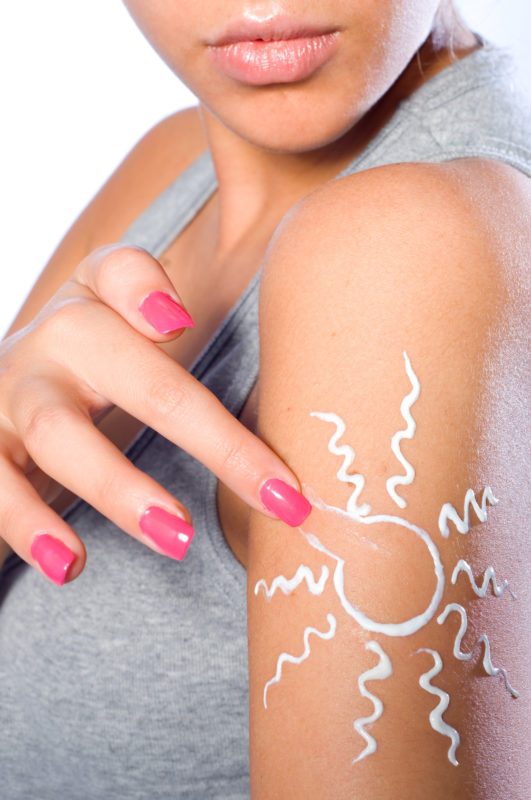 As Beauty Therapists we are in a privileged position as a trusted source of knowledge for our clients, being able to guide and educate them on the best ways to protect their skin in the sun. With the majority of our treatments taking place on their skin we are also able to draw their attention to changes or suspicious looking growths. Search online 'Beauty therapist spots cancer' and you will see multiple news articles of Beauticians saving clients lives!
It's vital that we equip ourselves with the most up to date information to share with our clients. Today's blog covers the ABCD of essential information relating to the impact of UV on skin.
IMPORTANT NOTE: We are not in the position to diagnose, if you are ever in a position where you spot something concerning on your client skin, always refer them to their GP.
The ABCD of UV
A: UVA
UVA is commonly referred to as the 'ageing ray' this is because It has the longest wavelength of the UV rays, meaning it has the ability to penetrate the skins lower dermal layers. Long term over exposure of UVA such as sunbathing and sun beds leads to the degeneration and mutation of cells. This breakdown of collagen and elastin is the cause of lines and wrinkles.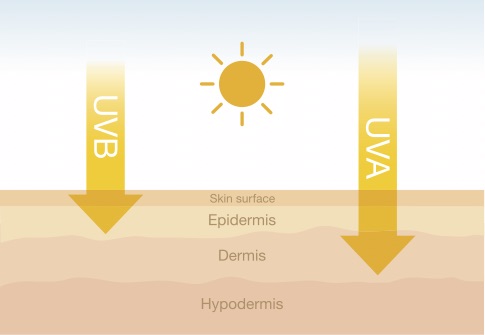 UVA is the same strength, 365 days a year. To protect against damaging affects wear broad spectrum SPF's every day, even in winter and swap the tanning beds for a bottle!
Long term exposure of UV rays can trigger free radicals, creating an oxidative response. This response is seen as skin mottling, hyperpigmentation and age spots. Using products with added vitamins can reduce the risk of this stress on the skin as vitamins help to fight free radical damage.
B: UVB
UVB is considered the 'burning ray' it is much shorter and more intense than UVA. It's UVB you can feel warming your skin when you are out in the sun and is at its most intense during summer months (particularly around midday) UVB has an accumulate affect when damaging the skin, the more your skin burns the more cells will mutate. These mutations can start to divide and multiply leading to skin cancer. skincancer.org states that 5 or more sunburns doubles your risk of developing life-threatening melanoma. (The Skin Cancer Foundation Official Website – The Skin Cancer Foundation, 2021)
Top advice for protecting against burning:
Apply SPF at least half an hour before exposure. This should be reapplied every 1-2 hours. The recommend amount is a teaspoon for the face and a shot glass for the body!
Try UPF clothing. UPF clothing limits the number of rays coming into contact with the skin.
Check the daily UV index and act accordingly. Reduce exposure during the hottest times of the day.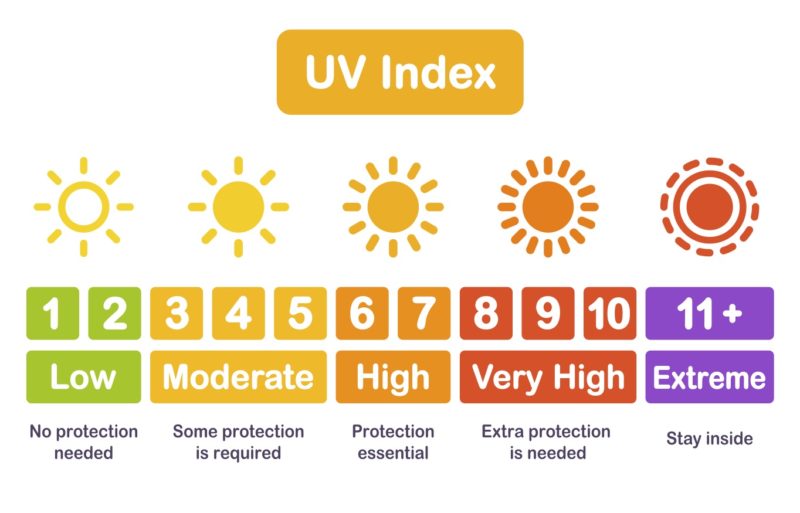 C: Cancer
According to Cancer research UK 86% of skin cancer is preventable (Melanoma skin cancer statistics, 2021) So what causes skin cancer and how can we prevent it?
Skin cancer or it's official name Melanoma is the fifth most common cancer in the UK. Although not all types of melanoma are directly linked to sun exposer the majority of cases are, this is because UV rays damage the skin. This skin damage accumulates overtime particularly in cases where the skin has been burned, causing cell and DNA damage. This cell damage mutates into cancer and can grow.
The fairer the skin the higher the risk for developing skin cancer, this is because melanin (natural skin colour) offers some protection against UV. The darker the skin the naturally more protected it is. Although it may not happen quickly, black and asian skin can still burn so it is still important to protect the skin with SPF.
There are various types of skin cancers and although we are not in a position to diagnose cancer on our clients, it is good to have an awareness. This awareness can help us to draw their attention to changes in their skin or growths we may think they need to get checked. Always refer clients to their doctor for a diagnosis.
 A reference for skin changes: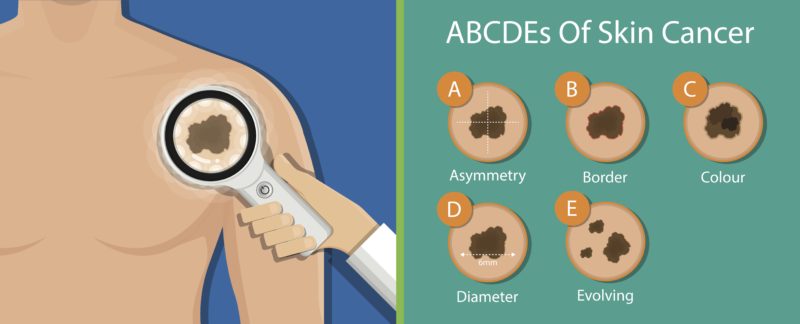 Asymmetry: is it asymmetrical or does it have a jagged edge?
Border: does it have a border?
Colour: is it one solid colour or does it vary?
Diameter: has it grown in the last few months?
Evolving: has it changed shape or evolved in the last few months?
Visit www.cancerresearchuk.org for more statistics and information relating to skin cancer.
D: Vitamin D
 Although we have looked at the negative impact of UV on our skin it's important to note that it does play a role in a positive contribution and that is in the production of Vitamin D. Vitamin D is important for healthy bones, teeth and muscles.
The rate in which you produce Vitamin D depends on the amount of melanin your skin natural produces, the fairer the skin the faster it will produce the Vitamin. Most people in the UK do not produce enough Vitamin D during the winter months.
Vitamin D can be supplemented through diet by taking supplements or eating foods such as oily fish, red meats, eggs and fortified breakfast cereals.
For more references visit: 
https://www.nhs.uk/conditions/vitamins-and-minerals/vitamin-d/
https://www.skincancer.org/risk-factors/sunburn/
---