Ways to elevate manicure and pedicure services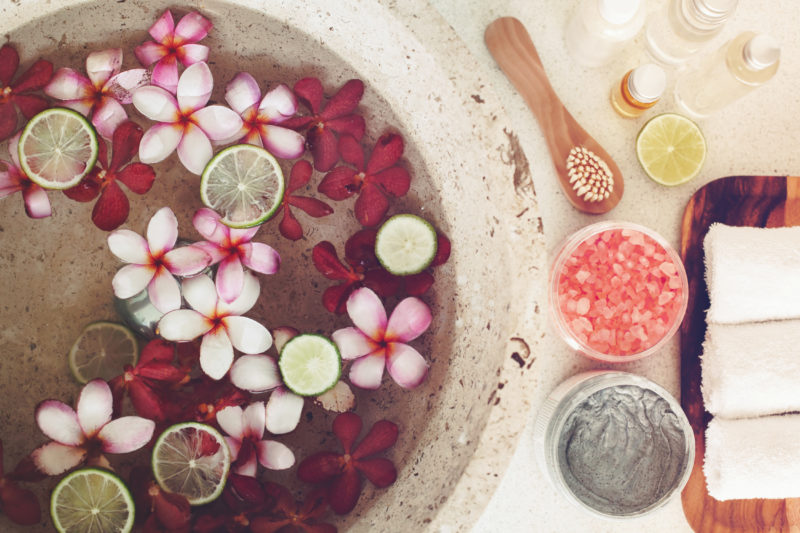 With manicure and pedicure services being staple treatments within our salons and spas, it can be easy to fall into robot mode. Going through the motions, client after client, file paint repeat! Are you looking for ways to change it up? Here are our top 3 ways to increase the client experience, increase bookings and client retention.
Luxury additions to the treatment
Luxury additions can be added to your standard manicure or pedicure treatments for an additional fee. These additions can help the health of the skin and nails as well as increase client relaxation and stress relief.
Paraffin wax– a natural moisturiser, paraffin wax leaves the skin smooth and supple. It can be used in conjunction with other hand/food masks to increase skin hydration. When applied the warming wax increases circulation, making it an ideal addition for client that suffer with cold hands and feet!
 Heated mitts/booties- increase penetration of skin nourishing masks leading to softer smoother skin and nails.
Additional massage- an additional massage can escalation the clients experience and their desire to want to return. The time it takes for the paraffin wax or heated mitts/booties provides the ideal time to offer a neck and shoulder or scalp massage. Reflexology can elevate your pedicure services to a new level. If you're trained in reflexology, why not start integrating elements of your practice into your pedicure treatments for an extra treat!
Elevating the client experience
In addition to the previous tools, it's also important to reflect on the overall client experience can elevate their treatment to new luxury heights! These experiences can start the moment the client walks through the door, consider the smells they are experience. Essential oil diffusers are a great way to set the tone of a treatment and can be changed regularly. Also consider drinks on offer, is it time to change up the menu?
Adding essential oils, crystals or petals to your manicure/pedicure bowl can increase the luxurious feel to the treatment.
Lighting is also an important consideration, although needed for certain stages of the treatment there maybe times where dimming the lights can increase their relaxation.
'freebies' creating packages between retail and services can increase client retention and retail sales. Examples may include a free nail oil or polish mini with a luxury manicure service.
Themed treatments
Themed treatments work well when linked to special events or holidays, running them for a shorter period of time makes them more exclusive and desirable for clients, leading to increased treatment bookings and sales. When creating a theme consistency is key, layering links to the theme throughout.
Example of a themed manicure/pedicure treatment:
Indulgent chocolate manicure/pedicure
A chocolate related arrival treat of chocolates, biscuits or sweets.
Swap out usual products (scrubs, mask and moisturisers) for chocolate scented products.
Adding a couple of drops of orange essential oil to products, diffusers and water can add to their sensory experience. Orange compliments chocolate scents.
An addition of chocolate paraffin wax will increase the luxury of the service.
Finish with a hot chocolate with all the trimmings while their nails are drying.
---