Troubleshoot common Gel Polish issues
For this weeks blog we have collated the most common issues that can arise during Gel Polish treatments. Here are our top troubleshooting tips to reduce these issues and finish with the perfectly smooth finish clients desire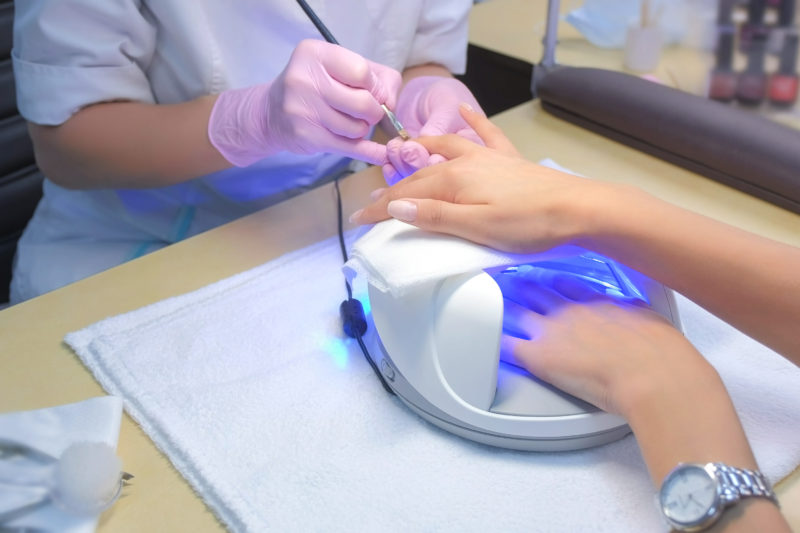 Shrinking Gel
As it cures Gel shrinks, the best way to prevent this causing an issue to the final result of the treatment is to ensure that the nail edges are always capped. Capping the free edge prior to curing will reduce the risk of shrinking impacting the finished look. As Gel polish self-levels you may find that the polish starts to shrink before you cure, if this starts to happen try curing a few nails at a time to limit the time the Gel is left to shrink.
Lifting/Peeling Gel
There are a few steps we can take to avoid nails peeling, all starting with how we prepare the nail prior to application of Gel products.
Always ensure that you proceed with a dry manicure prior to gel application, avoid using oil based products when completing cuticle work and avoid soaking the nails. Any moisture left of the nail could impact the longevity of the treatment. Dehydrators are ideal at reducing moisture on the nail surface.
Lint free wipes can help to prevent micro debris from sticking underneath the gel, this will not only help with lifting but will help create a soother finish.
When it comes to applying Gel, thinner is best. By applying thin layers and curing you allow the gel to be fully cured before the next layer. Sometimes if it is too thick it may feel touch dry but underneath the surface it may not be cured, this can lead to lifting.
Bubbling/wrinkling Gel
This issue can be quite common on the thumbs and one reason for this is improper curing placement. When it comes to curing try applying and curing the fingers fist and then the thumbs separately, this will allow the full coverage of the thumb within the lamp, avoiding the gel moving and wrinkling.
It's also important to note that lamp strength does reduce over time, if you're starting to see more bubbling or wrinkling it may be time to change the bulbs and see if that makes a difference.
Applying the Gel in light layers will also reduce the risk of wrinkling.
---