Top non-invasive Facial tools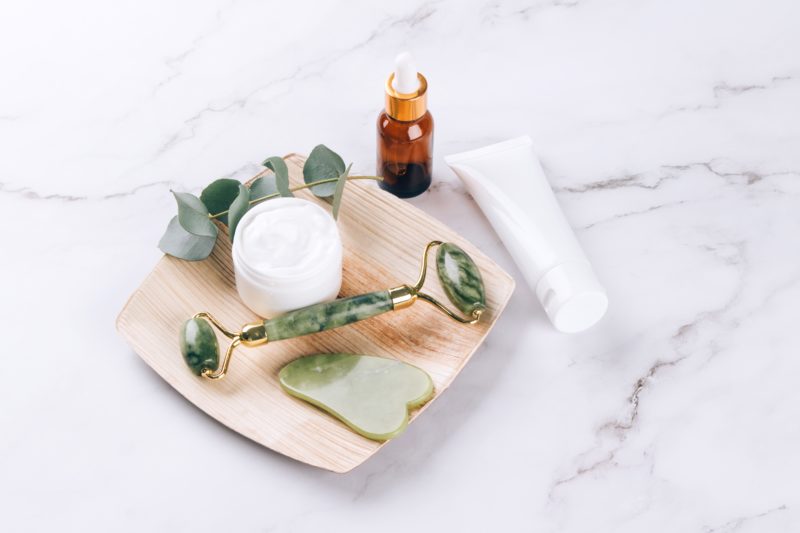 With a recent increase in demand for Advanced Aesthetic procedures it can be easy to forget the various non-invasive tools at our disposal both in and out of the treatment room. Tools designed to lift, sculpt and impact the health of the skin. In this weeks blog we'll look at the benefits of such tools and how to incorporate them into at-home and Facial treatments.
Gua Sha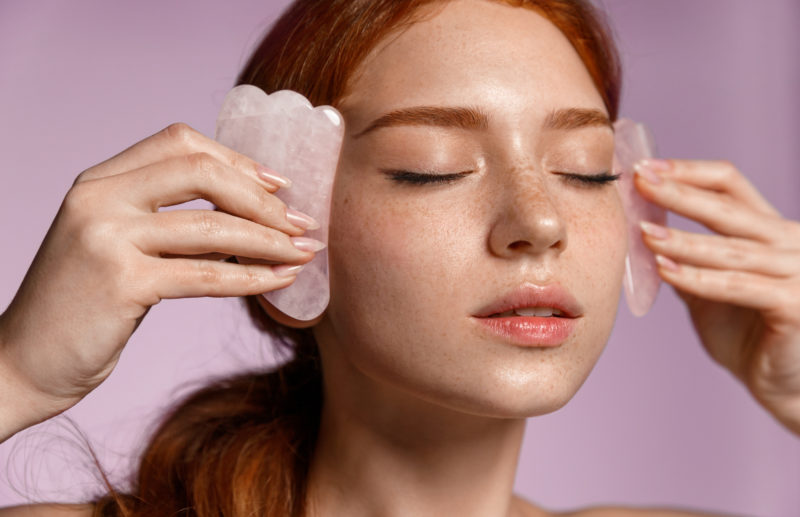 The ancient tool of Gua Sha was developed in China and has deep roots with eastern medicine practices. Traditionally used to help remove stagnant 'Chi' energy, the practice of using Gua sha to rub the skins surface would help to balance and promote healing. In modern practice the use of Gua Sha within Facials and during an at home routine can promote circulation, bringing much needed nutrients to the surface of the skin, increasing luminosity and toning. A versatile tool, it can be used with the majority of products such as cleansers, masks and serums.
Cryo Ice globes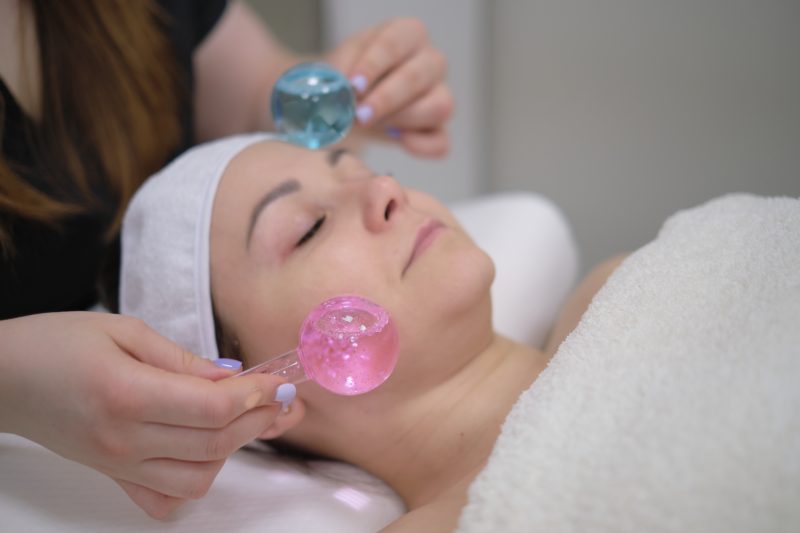 A favourite with Acne and sensitive skins these tools are a fantastic addition to soothe and relieve puffiness. The cooling effect of the globes when massaged onto the skin will elevate puffy eyes, constricting capillaries to reduce redness and reduce inflammatory acne breakouts. An ideal companion to chemical peels, these globes can also be used with cooling masks or as part of a massage. Ice globes can also be used on the body to reduce oedema perfect for summer months!
Silicone Facial Brushes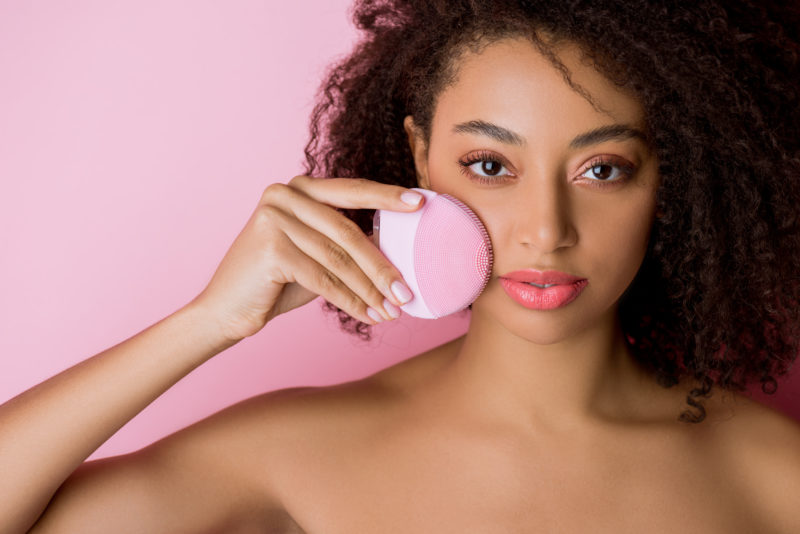 Vibrating silicone face brushes can increase the power of your cleanse by up to 5 times! Perfect for dull, congested skin in need of a deep clean. Incorporate as part of a second cleanse. Silicone is easy to clean and drys faster than traditional facial brushes meaning no bacteria is left behind after rinsing!
LED Therapy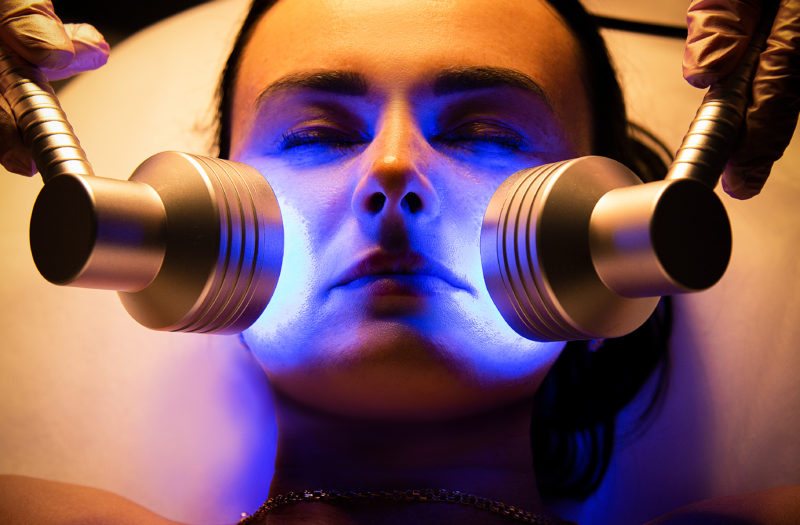 LED Light Therapy works to soothe the skin, it is a relaxing treatment to receive and also offers hugely rejuvenating benefits to the skin when offered as a standalone treatment. The benefits of LED light therapy for facial treatments include treating acne, regulating natural oil production, stimulating collagen and elastin and minimising redness and wrinkles. LED light therapy has also been used for decades to boost the speed of healing and cell renewal, so is an ideal treatment to follow and finish other advanced aesthetics treatments such as Dermaplaning, Microneedling or Skin Peel.
Facial cupping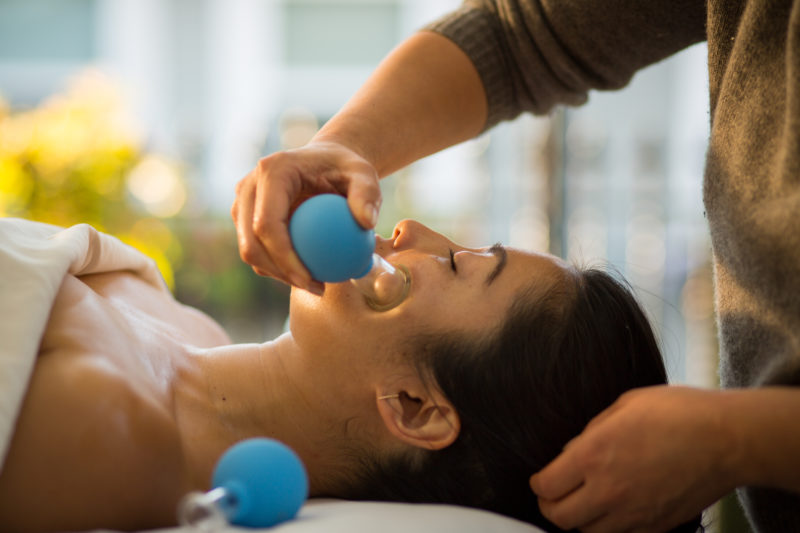 A scaled down version of body cupping, facial cupping has very similar benefits. Using soft cups to create a vacuum suction effect to stimulating circulation to the facial tissues. Increased circulation will promote cell repair, elevate tension and aid regeneration. Ideal for sluggish dull skin tones, cupping with promote a brighter more youthful complexion. Ideally carried out in a series of treatments for the best results.
Facial Yoga 

More of an at-home technique, introducing our clients to facial yoga will help to reduce muscle tension that can lead to fine lines and wrinkles. Another eastern approach, facial yoga has been used for generations as a non-invasive way to reduce ageing and prolong a youthful, firm skin tone.
---