Start a Career in Aesthetics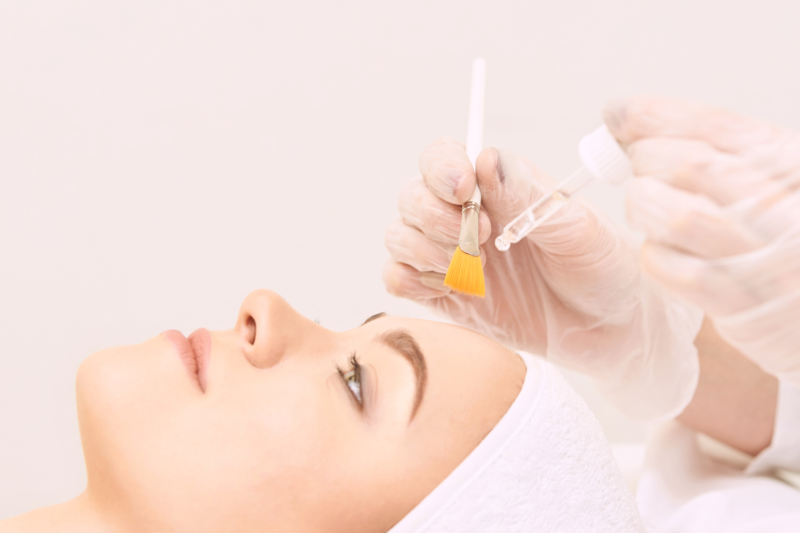 The Facial and Aesthetics Industry has boomed over the last decade, with net growth expanding year on year. However there are some challenges with this ever expanding industry. With a lack of regulation and standards comes an increase in unregulated training and clinics lacking the essential knowledge, qualifications and insurance to perform effective treatments.
If you are just starting out it can be hard to navigate where to go for the right training essential to gain insurance. Here is our guide for getting started with Aesthetics.
Pre requisites for study
As Aesthetic treatments are advanced treatments that can impact the skin on a molecular level, you will need to have the skills and knowledge to safely deliver these services to your clients. To gain the most from these advanced courses, before undertaking our Aesthetic training courses, we set the minimum pre requirement as:
Do check with your future insurance provider for these treatments prior to booking as the pre requirements for insurance can vary significantly between providers with some being happy to accept simply an accredited diploma in Facial Skincare, whereas others set the minimum standard as VTCT qualifications at Level 2 and/or Level 3, depending on the specific treatments you wish to be insured for.
Where Level 2 and/or 3 is required, we recommend the following qualification courses which allow you to gain knowledge of a range of treatments for a good all-round beauty skill set. These can be booked and studied alongside our Aesthetics courses to fast-track your studies:
OR
Or for those want to specialise purely in skincare and aesthetics, to fast track your career, save you money on training costs (and as accepted by your insurer), we highly recommend simply taking these courses alongside our Aesthetics courses:
Choosing the right treatment for your business
There are a variety of treatments available and these are expanding regularly. Here are some examples of current popular treatments.
Dermaplaning offers deep exfoliation removing dead skin cells, blockages, make up and vellus hair from the upper layer of the surface of the skin using a surgical scalpel to refine skin.
Microneedling also known as dermarolling or collagen induction therapy is administered using a dermaroller or automated pen applicator to stimulate collagen growth and repairing of skin.
Skin Peels, often known also as 'chemical' peels work using natural acids to exfoliate the skin and remove dead skin cells using specialised products applied topically to the skin.
LED Light Therapy works to soothe the skin, boosting natural skin healing following more invasive treatments and is hugely rejuvenating for the skin. 
Accreditation and Insurance
In order to gain insurance you will be required to present your insurance company with an accredited certificate. Beware of courses out there which only provide a CPD registered certificate as these are not widely accepted for insurance, as many do not involve hands-on practical as part of the course. An accredited certificate proves that you have completed training with a reputable training provider that meets the standards of the industry and demonstrated practical competence as part of the course. It is important to do your research when decided on which courses to undertake. Here at The Beauty Academy, all of our Classroom based courses are accredited by Associated Beauty Therapists (ABT) and are fully insurable.
Marketing your treatments
Now is the time to start promoting the treatments to your clients. Your current Facial clients are the ideal place to start, these treatments will also attract new clients more interested in instant results! Below are a few ways to get started with promoting the new treatments.
Existing Facial clients:
Send out e-blast messages sharing the benefits of the new treatments
Hold a launch event, offer mini treatment tasters and demonstrations, these could be themed around the festive season or 'new year new you'
Run an introductory offer for your loyal clients
Change your answering phone message to highlight 'what's new'
Link to your retail products as a way of maintaining their skin and increasing retail/treatment sales, i.e. 'book a course of treatments and receive a free mini kit'
Target potential new clients:
Grow your social media presence, videos tend to receive more interaction than photos. Why not vlog your training journey?
Connect with local businesses, do you have a local bridal shop? Hairdressers? Why not team up to promote each others business, you could throw in a treatment to sweeten the deal!
Take your career further…
Once you are working in the aesthetics industry or offering these treatments within your own beauty business, you may decide you want to take your career further and begin offering courses or teaching aesthetics treatments to other aspiring therapists and aestheticians. You might like to consider the VTCT Level 3 in Education & Training, which is the gold standard sought by insurers and accrediting bodies to allow you to teach or offer training within these courses. This can be studied on a flexible, fast track basis entirely online from home so is ideal for a busy therapist!
---