Should I invest in Microneedling?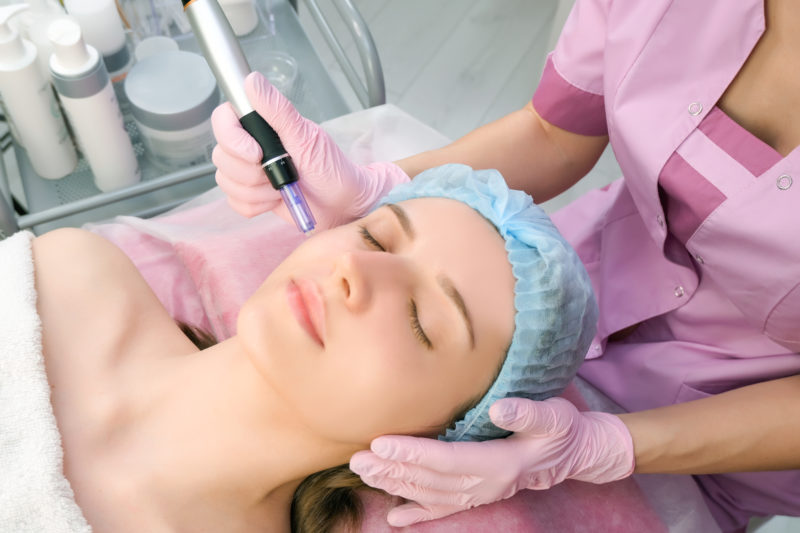 Medical microneedling, also known as collagen induction therapy, has been widely used in aesthetic medicine for many years. The first recorded use of microneedling was in 1905 by German dermatologist Ernst Kromayer. He experimented with various-sized dental burs mounted on motor-driven flexible cord equipment and used this technique to treat scars, birthmarks and hyperpigmentation.
By 1995, a new technique was discovered by Dr Desmond Fernandes for the treatment of wrinkles and scars with the use of hypodermic needles. Around the same time, Dr Fernandes developed a small needle stamp to induce collagen production. This later led to the development of our modern micro-needling devices.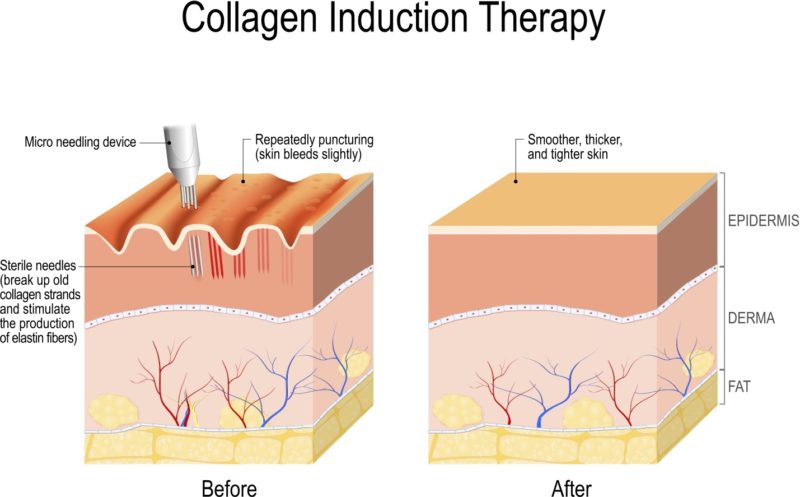 What are the benefits of Micro needling? 
Microneedling works by encouraging your skin to make more collagen.The pinpricks from the procedure causes slight injury to the skin and the skin responds by making new collagen-rich tissue. This new skin tissue is, in turn, more even in tone and texture. Because the needles used in this treatment are so small and penetrate very shallowly into the skin, microneedling is generally not painful. However, it stimulates your body's natural wound response, forcing your skin to heal. The treatments biggest appeal is the minimal downtime, normally within 24-48 hours.
Helps to reduce the appearance of fine lines and wrinkles.
Reduce the appearance of acne scaring.
Refines large pores.
Helps products penetrate deeper into the epidermis.
Rejuvenates and firms the skin.
Brightens the skin through application of products.
Can reduce the appearance of stretch marks.
Hyper pigmentation.
Rosacea
Hair restoration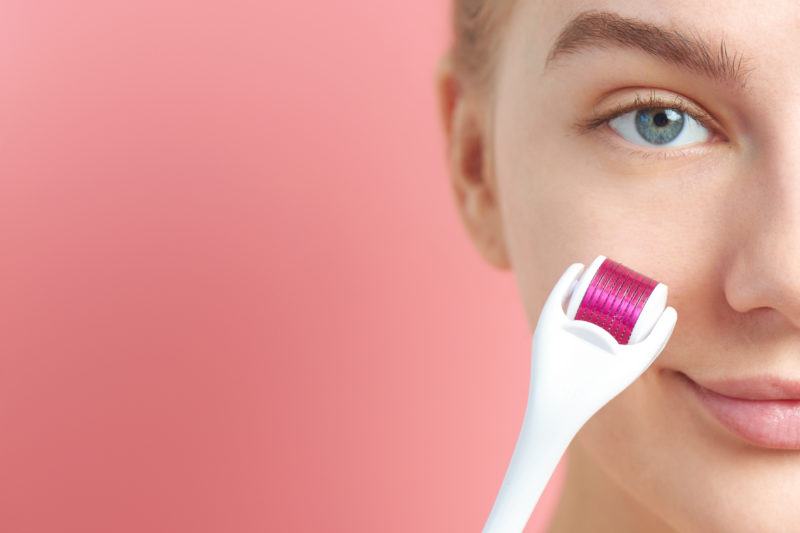 Derma roller or Derma pen? 
Skin-needling can be a very personal preference, however more experience will generally leave therapist craving the digital skin needling pen. The skin needling pen can adjust the needle depth and speed for different skin types, thicknesses and also conditions. The puncture wounds with the digital pen are generally finer and can produce more punctures and can be less painful in the skin.
The digital skin needle pen (dermapen) can be expensive as a first purchase but can work out much more cost effective as the needle heads generally work out a few pounds dependant on where you purchase them. They can be purchased from a 12 pin to 36 pin. The 36 pin can feel more comfortable for the client as the surface area is larger.
Derma skin rollers can range from £10 to £35 per roller depending upon the supplier. The rollers are available in a variety of needle length options.
Derma skin rollers create a cone like shape in the skin so can be more painful for the client and also can create more trauma in the skin.
How much can I charge?
Micro needling treatment costs can vary depending on the area that is being treatment, the products and the combination of other modalities such as peels and LED light therapy. Treatments would usually start at around £150 per session, typically clients need 3-5 sessions to treat a more advanced concern such as acne scarring but may see improvement after the first session. Many clinics and skin centres will offer a consultation prior to a treatment session for the therapist to assist the treatments needed and provide the client with a quote for their services, including the amount and frequency of the treatments. Microneedling for larger areas of scarring such as areas of the body for scarring and stretch marks can start at £250 per session ranging to £450 for a longer session time.
How do I train? 
Our half day Micro needling course is an intensive advanced facial skincare training course that will teach you to deliver these in-demand treatments with confidence.
The course will cover the following areas:
Revise Skin Anatomy & Physiology
Health & Safety
Correct selection & use of products/tools
Overview of Microneedling
Consultation & Contraindications
Treatment Procedure
Homecare & Aftercare
As part of this course, you will complete online study prior to attending the practical training to cover the essential theory around anatomy, physiology, health and safety and theory of the treatment. Our team will also contact you by phone for a mini-consultation prior to confirming your training place to ensure you are free of contra-indications to fully participate in the training & hold the entry requirement qualifications.
---