Should I invest in an E-file?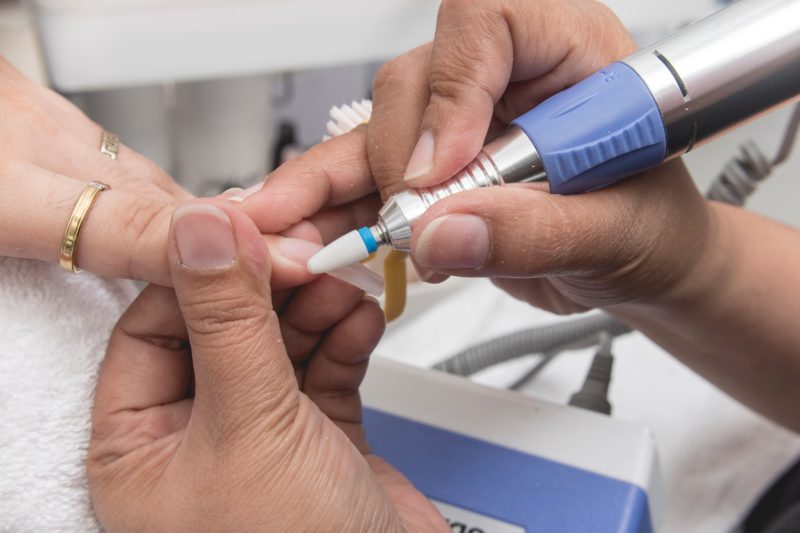 Searching for ways to speed up your Nail services? E-filing tools can be a great additional to the majority of Nail treatments, saving you precious time for remove and prep work! If you're looking for more information on E-filing, look no further! In today's blog we'll be sharing the benefits and uses of E-filing and how to get the most out of these tools.
What is E-filing?
An e-file is an electric tool that nail technicians use to substitute the use of a hand file. It is used to prepare natural nails, shape product, and remove product from the nail. Most e-files will have a base with a motor and a hand piece that connects to a cable. Some e-files need to be plugged in but some you can charge, which is great if you are a mobile technician. Just like the different grits of a hand file, an e-file has different bit that do different parts of your nail service.
Does price matter?
There are many variations of e-files that different companies offer; this will be reflected in the price you pay for it.  When looking into E-files it's important to do your research. The cheaper e-files generally have a motor that is a little less powerful than more expensive ones. Most e-files will run at a maximum speed of between 20,000 and 30,000 RPM (rotations per minute), you will never need to use your e-file at these speeds. They have a maximum speed so that you never need to run the motor at its full capacity. This ensures your motor will not burn itself out.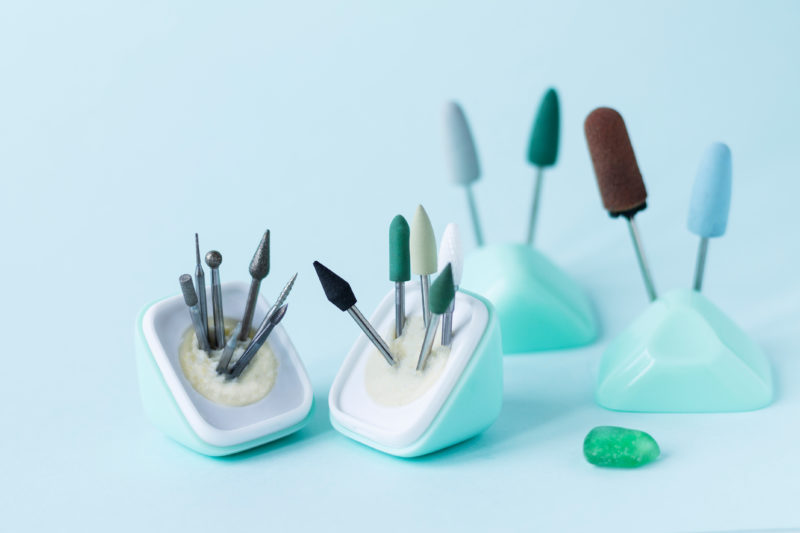 Benefits of E-filing 
There are many benefits to using an e-file in your nail services.
The backwards and forwards motion involved in hand filing can cause repetitive strain syndrome in the wrists. This is known as carpel tunnel syndrome, the carpel tunnel inside your wrist swells and squeezes the nerve causing pain, numbness, tingling and weakness in the hand/grip. Many nail techs are forced to retire through developing this.
Use of an e-file also allows you to provide nail extension treatments more quickly as time can be saved versus use of manual filing, plus traditional nail preparation and nail extension product removal processes alone.
Results achieved using an e-file can be more even and aesthetically pleasing versus use of manual methods and filing.
Where can you incorporate into treatments?
Prep- E-files can be used for cuticle work, nail shaping and buffing!
Shaping artificial products- For acrylic you need a coarse e-file bit where as Gel you need a medium e-file bit. Most beginners will feel comfortable with the safety bit to start with. As your confidence grows you can move on to the sharp-edged carbide bits.
Product removal- You can use your e-file to remove product from the nail, which is much quicker than buffing the overlay by hand and eliminates the use of harsh chemicals. When removing product, it is advised to use a similar filing pattern used in the shaping process, this will ensure a clear view of the nail plate.
If you're thinking of investing in an E-filing tool it's important that you have the relevant training, many insurance companies will require you to have a separate certificate. We offer accredited in classroom and online E-filing courses to support you will your skills. 
---