How to succeed as a beauty blogger
There has never been a better time to set up a beauty blog with more people online everyday than ever before, whether that is working from home, taking this time to learn or seeking entertainment. The home beauty market is set to be bigger than ever before this year as more people take to pampering themselves while salons are temporarily closed and many are out of their depth in picking beauty products to suit their needs. And so many turn to beauty blogs… Setting up a successful beauty blog, especially if it something you are already passionate about (and so probably already spending considerable hours each week keeping up with the latest treatments, products and trends) can be easier than you think. With determination and commitment, you can even begin to earn money (mostly through advertising), build a reputation or brand online with a large following or start enjoying a steady supply of free products and services to try to win the supplier a review on your blog. We give you the know-how so you can perhaps consider using this time during lockdown to get your own beauty blog started!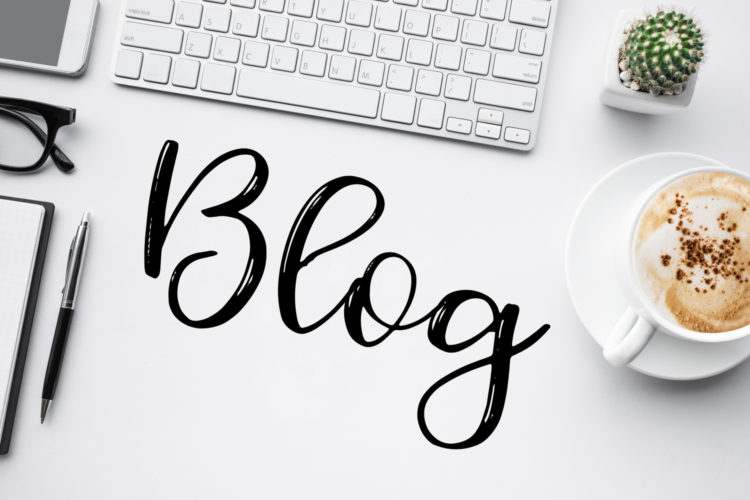 Step 1 is to find your niche
What is it that you know most about or are most passionate to learn about. This will certainly help you keep focused over time on getting your blog established and help you really stand out from the crowd so that you are seen to be offering something fresh, new and different from the competition. If you love nails, what specifically do you love? Are you a vegan and want to herald quality vegan nail products? Perhaps you are a make up artist who came to the industry later in life and have expert knowledge of enhancing ladies with mature skin concerns? Whatever it is, narrow it down and stick with it.
Step 2 is to know your audience and brand yourself accordingly.
Think about who might search for and read your blog. Who do you want to appeal to? Keep this in mind when choosing a name for your blog. You want something catchy, easy to spell (for when people search or share your blog), perhaps a play on words but remember that some phrases can have different connotations so make sure you aren't going to inadvertently offend anyone. Next think about the look and feel of your blog. Are you appealing to a younger audience in which case you might want pink and girly? Or if you are wanting to be sophisticated for a more high end feel, perhaps a cleaner image. This will carry over into the content you write and post about, also the style in which you write – whether informal, chatty or more informative and using correct terms etc.
Step 3 is decide how to blog
You'll need to pick a site to host your blog, perhaps wordpress.com or blogger.com – thinking back to your audience. A personalised domain is important to be taken seriously so look at services like godaddy.com to get your own unique URL that makes sharing your blog easier on social media and adds to your brand image. Think about whether you will be writing articles, short reviews, will you be hosting vlogs (video blogs) or including lots of images in your blog. If using images, think about whether these will be paid for stock images or whether you will create your own photos. If creating photos, take caution not to breach trademark rights for example and think about the quality of the images, do they fit with the brand profile you are trying to create? You don't want fuzzy or poor staged images, consider the background for vlogs and your appearance also. You'll need to plan in time (will you blog in the evenings, weekends or around your children for example?) and any monetary commitment such as to hosting services or for photographic equipment or software.
Step 4 is advertising 
The key to making money from blogging (if that is your intention, many blog just to raise their personal or brand profile in their industry or just for fun); is to consider advertising. You might sell advertising space on your blog pages yourself or use platforms like Passion Fruit Apps or join affliate marketing networks like Clickbank. There are also affliate programs you can join for companies like eBay or Amazon or use the ads program through search engines like Google AdSense. You may be paid just to include an advert either as a banner or image on you webpage or you might be paid on a pay per click basis or per impression (when ad displayed to users). You might also once you establish a following, be offered gifts from beauty brands to review. Remember paid-for reviews in this way can affect your credibility and where you are linking to linked company websites this can affect your ratings with search engines such as Google who downgrade sites that feature such promotions, link and advertising so weigh up the pros and cons first.
You also need to think about how you promote your blog which may just be word of mouth initially, perhaps by email or on social media with your existing contacts. You might consider paying for advertising through Google Adwords or Bing Ads to help drive traffic to your blog site. Brand Ambassadorship is another option for beauty bloggers, making contacts with relevant beauty brands and endorsing their products on your blog and personally on your social media as you build you brand. Making connnections with beauty influencers can also help build your audience, provided you choose the right people for your target audience. Contact beauty brands directly too and build connections with their PR team, you want to stand out from the crowd and don't be afraid to use your beauty expertise when talking with such connections so that they can see your true value in this crowded field.
Step 5 is persistence, patience and staying active
Keep blogging regularly but remember, quality over quantity. Make sure each piece your post follows your original brand plan in terms of the audience, image, voice and message. Make sure you are building creditibility as a beauty expert with the right connections. A quality blog once or twice a week is better than sharing poor quality photos or an inconsistence message every day. Build on content and revisit blogs too to keep existing content alive on your site and help your search engine rankings. Use meta tags that are relevant and update your site continuously. Keep up with the industry by following other beauty bloggers so you can predict trends and stay ahead. It will take time to build a solid following but once you achieve that, as long as you keep quality of content high and regular, you're following will just keep building and ideas for new material may start to find you (with gifted products or big brands following you). You'll have days where you feel writer's block and other days where your ideas flow, just keep going and you'll achieve a blog you'll be proud to be the face of.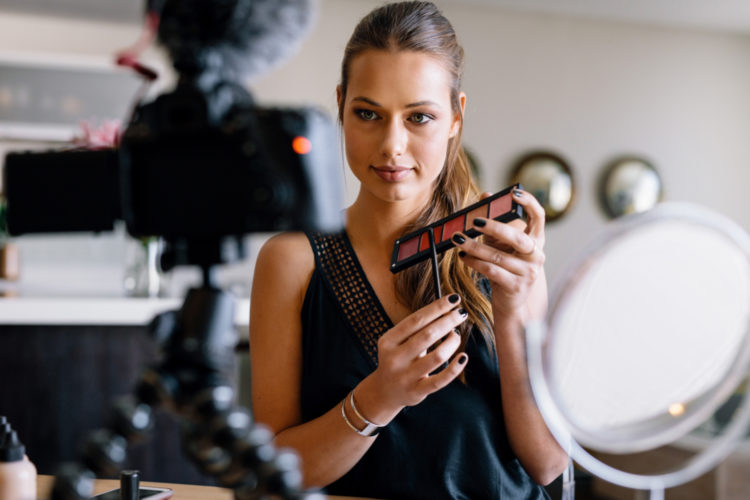 Beyond blogging…
You might find once you start using your existing beauty skills and knowledge to create a blog that you want to take it further, into teaching beauty. With a VTCT Level 3 Award in Education & Training you can teach your own beauty courses, have your courses accredited and begin earning sharing your passion for beauty with others. The VTCT award can be completed entirely online, from home studied at your own pace. Assessment is through coursework and a Skype based online video assessment, no scary exam papers or large group presentations! Payment for the course can be through payment plan to help spread the cost. What's stoppping you? Take the leap to teaching today!
---