How to choose which beauty treatments to learn?
We get so many calls from prospective students excited at the idea of jumping into a new career in beauty but totally unsure where to start – which treatments should they learn and which to offer first? Our wonderful team of Course Advisors are all fully qualified, experienced beauty professionals and have experienced the beauty sector first hand whether that was previously through working in salons, running their own beauty businesses or as beauty training professionals so they certainly know a thing or two about what sells to clients, what is in demand right now and how best to get started. Our blog this week focuses on how to decide which beauty treatments to learn, based on what is most in-demand with beauty clients right now…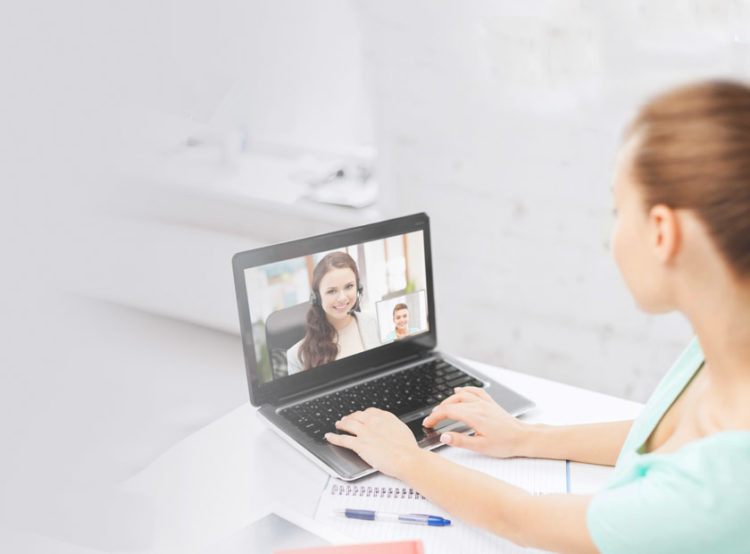 The beauty market as it stands today…
Online demand for beauty products has surged in 2020 and Mintel predicts that value sales of beauty/grooming products through online sales will rise 24% to £1.9 billion in 2020. The beauty sector in general, has been predicted to grow by up to 21.1% up to 2022, that's a huge number of beauty products being bought and treatments being delivered every single day and a huge amount of money being earnt by therapists all over the UK. With unprecented times seen in 2020 through the COVID pandemic and sadly some industries failing to bounce back, it is not surprising many people are looking for other career options and perhaps to follow long-held dreams of working in beauty.
Technology has evolved massively within the last 5 years with aesthetics being one of the largest growing sectors and with money being tighter for many, clients are also keen on treatments that give long lasting or multi tasking results allowing them to save time or money in other areas of their beauty regimes such as tinting, lash lifting (in place of extensions), spray tanning and facials like microdermabrasion giving flawless results that help reduce the need for daily make up application.
Lockdown also saw a huge number of clients getting into DIY beauty at home (and seeing some disasters unfortunately) that made them both appreciate the benefits of a professional but the perks of mobile treatments, with many clients still not feeling fully comfortable returning to salons as yet despite Covid-secure measures. This is great news for those starting out, helping to keep overheads down on premises or renting a room, mobile working also allows you to have flexible working hours or maximise your earnings working just part time around other employment.
The sectors of beauty…
Beauty can be broken down into reasonably separate treatment sectors:
Massage & holistic therapy
Skincare & aesthetics
Make up artistry
Nail technician services
Lash & brow services
Other general beauty (hair removal, spray tanning etc.)
Most beauty therapists will specialise in one or two of these areas of beauty, possibly offering the odd add-on treatment as demanded by their unique client base so picking the sector which most sparks your passion is the best starting point. Think about treatments you regularly receive already or beauty products that you can't live without – bring this passion into your work and share it with others, all while earning a living.
Consider the options…
Think about how you want to train – do you prefer the idea of face to face courses, is that practical for you in terms of travel, childcare, work shifts etc.? We offer courses 6 days a week across 10 centres so there is likely to be training dates that work for you. These courses are fast track, typically delivered in 1 day so ideal for those who work long hours where longer term study may be tricky. Prefer to take more time over your learning, studying online at your own pace? It might be that our accredited online courses or Virtual Academy training is better suited to your needs – no attendance of the centre is required for these so they are great for those with caring commitments or who live too far from a centre. Our online courses are also budget friendly and accessible, starting at just £99 each. Classroom courses start from only £129.
Think about what is popular in your area – are there already a huge amount of lash technicians operating in your local area? Maybe you live round the corner from 2 or 3 nail bars. Remember there will always be business for a highly trained technician and other businesses simply signify there is demand but take your competition into consideration when deciding which treatments you start out with learning. Also think about your start-up costs in terms of kit and marketing. Online marketing through social media is free beyond your time and often very effective. A website is also a great investment, even just a free website building platform to get you started with an online presence. You'll also need to think about where you'll work. Do you have a spare room at home or are you going to work mobile in which case you'll need a reliable car? Factor in any considerations like getting agreement from your landlord to work from home if renting or adding on use for work purposes on your car insurance policy.
Start realistically – book courses to learn one treatment you will specialise in to begin with or consider a package of suitable linked treatments that will allow you to offer popular treatment packages to clients to boost your earnings. Our Multi Buy Course Packages have all been carefully selected as treatments that work well as a business start-up opportunity and save you money on training in the long run also, versus booking each course individually. Remember we offer payment options to help spread the cost, including 0% credit through PayPal Credit on balances over £99.
Top treatments for 2020/2021:
Multi tasking treatments that deliver long lasting results that help your client cut down on additional product costs or treatments e.g. lash lift and tinting versus eyelash extensions, microdermabrasion and spray tanning to save on daily make up application, brow lamination and tinting over more expensive long-term treatments like microblading.
At home 'spa' pampering such as holistic massage therapies and luxury pedicures. Lots of people have had a difficult year and might not feel safe returning to salons or spas. Many are also put off the idea of gift vouchers at the moment due to lots of businesses folding in these difficult times taking the go-to spa voucher gift for Christmas off the list so now is a great time to advertise in your local area for your mobile holistic treatments to get the bookings rolling in.
Make up and hair up services – with wedding numbers capped, many are finding their wedding budget stretches slightly further to include a professional make up artist or to have more pre-wedding pampering. Take advantage of this as wedding bookings increase in 2021 and don't forget to promote these services to ensure you get advance bookings. If make up is your passion, don't be put off learning these skills because of the current restrictions on gatherings, now is a great time to train so that you are ready to take advantage of pre-bookings for 2021/2022 as the industry will soon bounce back in abundance.
Nail services that promote natural nail care such as gel polish or fibreglass and quick dip powder overlays to help strengthen natural nails, give long lasting colour and cut out the cost of nail extension maintenance. Typically overlay treatments like gel polish can last up to 3 weeks and usually attract a lower cost per service for clients than ongoing nail extension infills, removals and full sets. More clients are also feeling the rewarding benefits of having long, strong nails of their own rather than plastic tips, having got used to nail self-care during lockdown.
Facial skincare and aesthetics are only going to grow in popularity lead by celebrity trends for clear, flawless and minimal make up perfection. Everyone wants to look fresh and youthful and facial skincare is certainly moving with the times. To pursue training in more advanced aesthetics, a VTCT Level 2 and/or 3 in Facial Skincare or Beauty Therapy are usually the pre-requirements and there has never been a better time to start learning to enable you to progress into these advanced skincare careers.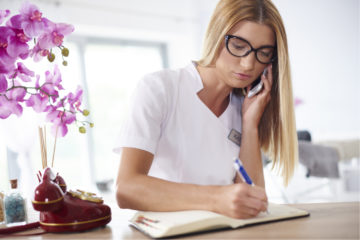 Still unsure what training option is best for you? Feel free to get in touch with our team to discuss our courses further and get answers to any questions you may have that are stopping you from taking the first step towards your new career….
---