An interview with a Nail Technician…
Imagining a career change? Or perhaps you're a well-established Beauty Therapist wanting to specialise? Becoming a Nail technician can be a fulfilling career, both in job satisfaction and income. We've interviewed Sarah, a professional Nail Technician, to share the highs and lows of running a successful nail business.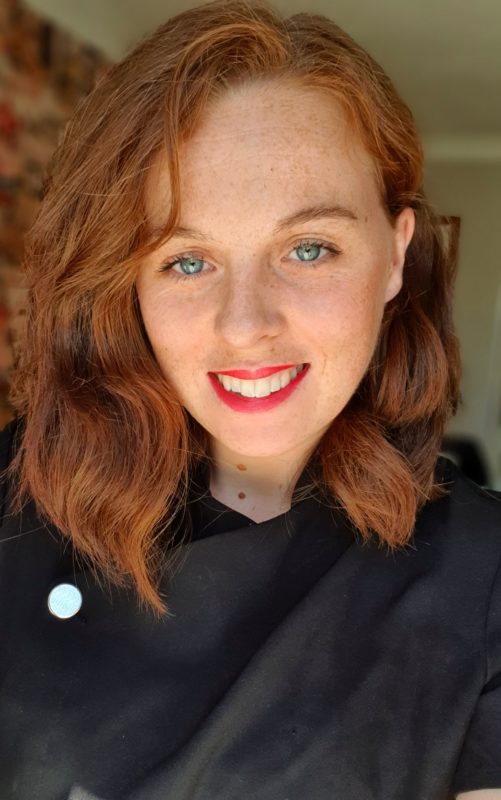 Sarah, how did you decide on a career as a Nail Technician?
After having my second child I decided I wanted to have a change of direction in my career. I worked as a horse-riding instructor for 8 years and wanted something more flexible for my family, and more creative for myself.
What do you love most about your job?
I've always enjoyed art and I love that I get to use my creativity every day. My favourite thing to do is paint portraits or themed nail art – I love the challenge and the accomplishment of a finished set. Chatting to my clients is also a big bonus!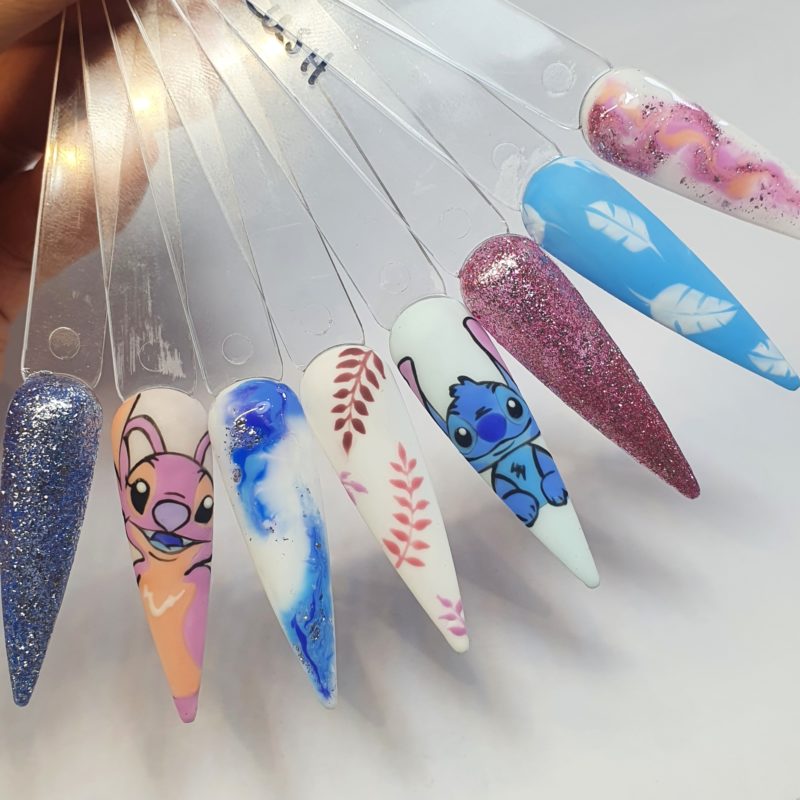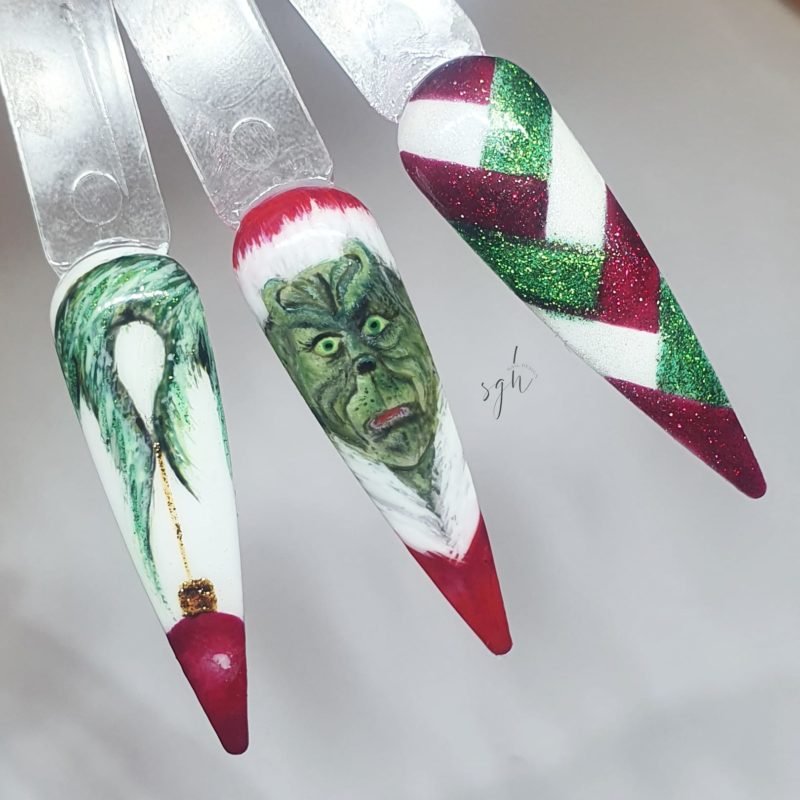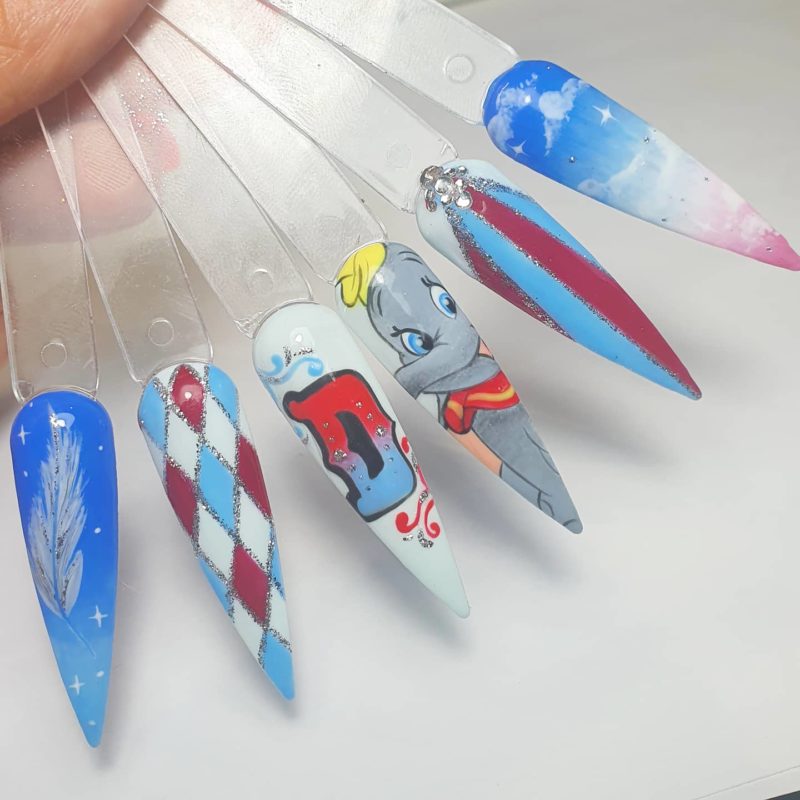 Have you come across any challenges whilst setting up your business?
Starting out and setting up a business is probably the hardest part. Building up a client base is slow and can be disheartening, especially when you're putting all your finances and efforts into building your career. However, it's important to always believe in yourself and focus on perfecting your technique, the client base will follow.
What are your top 'go-to' products and tools in your treatment room?
My top 3 are:
The Gel Bottle – the colours are out of this world! I always get compliments on the huge range, and their builder gel (BIAB) is incredible
Young Nails – I tried several brands for my acrylic and these are my favourite by far. The liquid and powder is so workable and makes a difficult task easy.
Navy Pro Tools – these are absolute game changers for your nail prep. The quality of the tools is second to none and steps up the standard of finished nail treatments. Prep is such an important part of doing nails so if you're going to spend money anywhere, spend it on these!!
Any insider tips for someone starting out doing treatments?
Find a good training centre – This gives you a solid foundation to learn the skill and be successful (I 100% recommend The Beauty Academy)
Invest in quality products – there are so many brands out there so do your research. Your services will only be as good as the products you use
Find your niche – there is so much competition out there, you need to find a gap in the market that makes you stand out. It could be a treatment that isn't offered locally or a skill you're particularly good at; it could even be something as simple as decor! I've had clients choose me because my salon is green and its different!
What aftercare advice do you share for clients to maintain their nails at home?
2 words – cuticle oil! It is so beneficial in keeping skin and nails healthy and helps nail treatments last. I also recommend wearing gloves for DIY and household chores.. your nails are jewels not tools!
What is the future for nail tech treatments?
I've only been in the industry for about 1 year, but I've already noticed a bit shift in what it means to get your nails done. There is a focus now on nail care and keeping your natural nails healthy which is fantastic, and clients are becoming more aware of what is being put on their nails and if it's done correctly.
Natural nail overlays are super trendy right now, and I think that will definitely continue.
A huge thank you to Sarah for sharing her experiences and tips with us here at The Beauty Academy. 
Check out Sarah's Instagram! https://instagram.com/sghnaildesign?utm_medium=copy_link
If you've been inspired by Sarah and would like more information on becoming a qualified Nail Technician, give us a call on 0800 999 2277.
---