Add Some Colour to Your Lashes
Coloured mascara has been around for decades, flash back to the 80's and blue mascara was all the rage. Fast forward 40 years and coloured lashes are back!
As more people invest in lash extensions, the classic black lashes are pretty standard but coloured lashes are gaining serious popularity as more clients seek something different to their standard lash enhancement. Fashion dictates bolder lash looks and coloured lashes are the perfect way to stand out from the crowd…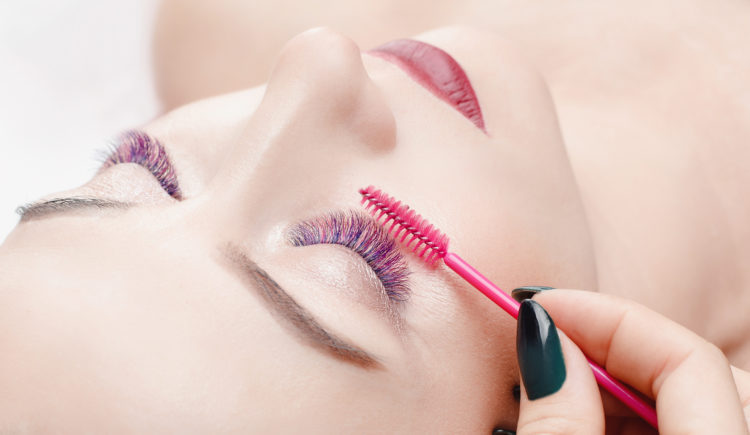 Clients may want to accentuate their eye colour, match an outfit or occasion, or just make a fashion statement.
The effects can be subtle such as a few carefully weaved in blue lashes to get that blue-black look many of us are already familiar with through tinting. Or you can go for a bright rainbow effect with ombre lashes. Our new Rapid Lashes, Tinting & Brow Shaping Course covers not only the quick lash extension application process suitable for beginners (and taking only 20-30 minutes for a full set); but also introduces the use of coloured lashes which you can incorporate across all lash extension services.
What are coloured lashes?
Lash extensions come in a range of curls, lengths and thicknesses, but now they are also more readily available in a wide range of colours too. Black lashes remain the standard lash but coloured lashes can be mixed with black lashes for a subtle effect, come in ombre options that allow you to apply a pre-selected complementary range of colours or selected in a chosen hue like blue or pink for desired effects. Every colour you can imagine is now available as a lash from subtle shades of brown to neon bright pinks and blues.
What are the benefits of coloured lash extensions?
Create the perfect graduated ombre look that can be as subtle or dramatic as desired, simply apply more or less coloured lashes. That isn't possible with a coloured mascara which just applies uniformly to all lashes.
A quick, easy way to get 'look at me' lashes that stand out and get your work as a Lash Tech talked about.
Easy word of mouth and new client recommendations guaranteed once you introduce coloured lashes!
Coloured eye lash extensions can enhance natural eye colour.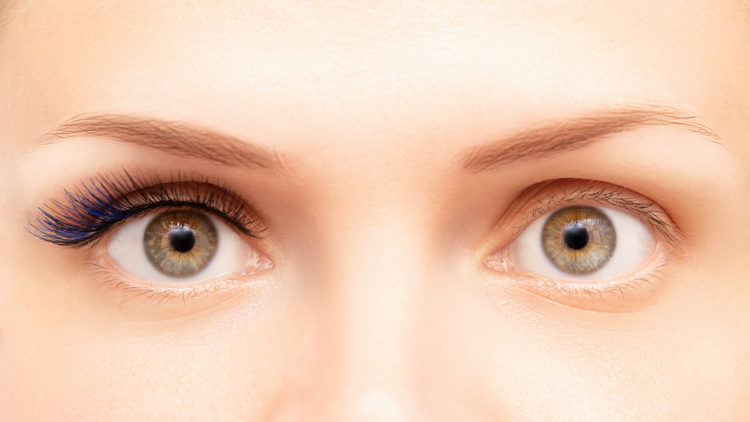 How to…
To enhance eye colour:
Go for shades which complement their natural eye colouring or provide a contrast. Applied as an outwards flick from a third of the way inwards all the way to the outer corner of the eye. Keep the inner third of the lash line to dark lashes to give definition and open up the eye area.
Green eyes are great with purple lashes.
Blue eyes really glow with blue lashes.
Brown / hazel eyes look great with most shades but especially purple, green or blue lashes.
To create a fashion statement:
Bright shades to match an outfit or occasion make a bold statement. Applied either interspersed through a full set of black lashes or entirely in place of black extensions. You can create some bright, beautiful looks with extra time and creativity.
Top Tips for Coloured Lashes
Remember to factor in some extra time if considering coloured lashes both for the consultation stage to agree the look and for application. Let your client know this will add a little time to their appointment but is well worth it for the results!
Careful lash mapping is key – decide where you're going to apply the coloured lashes, how many etc. and make sure you work evenly acros both eyes in stages to get a professional, symmetrical look.
Consider using a clear lash adhesive. Typically lash extensions have a black colour to them to optimally help blending of standard black lash extensions but when going to the effort of using coloured lashes, this may be spoiled through use of a standard black adhesive. Clear adhesive is perfect when using lighter coloured lashes or when applying only coloured lashes; but can sometimes be less effective or most costly due to the thinner formulation. It may also take a little getting used to in terms of different glue drying times. Black adhesive will still work well for darker coloured lashes applied among standard black lashes. Remember if using a different adhesive, the client will need to have been patch tested with it 24-48 hours prior.
Charge extra for coloured lashes to reflect the artistry involved in their application. This will cover your additional treatment time and some possible extra cost for materials. It will also stand the service out ahead of your competition as many lash techs are not yet up to speed with coloured lashes and signal a premium service to your clients.
Advertise the option well on your social media, website and price lists so that clients know it is available and can let you know they want this when booking so you can factor in sufficient time and they'll know the treatment cost ahead of the appointment. Also whether they need a patch test for a clear adhesive, you might want to start patch testing with both glues as standard anyway.
Book your place now on our Rapid Lashes, Tinting & Brow Shaping Course. Click below to Book Online, or have questions? Call our friendly team on Freephone 0800 999 2277.
---