Why it can be great to start small…
When looking to start a new career in the beauty industry, it can be so easy to fall into the trap of thinking you MUST train in every single treatment on the market from the get-go. But the cost of this and also just knowing how then to launch your business without any particular unique selling features or areas of specialism can be really difficult when coming to an industry with a lot of competition already. Our blog highlights why it can actually be great to start small, focusing on particular treatments, building your brand and then moving on to other treatments as your client base actually wants, rather than what you think they will want…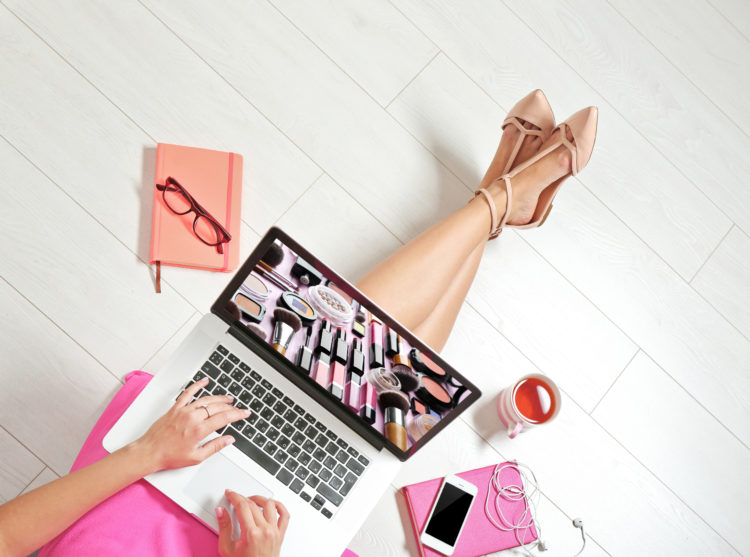 Our offers this month are all about helping you to focus on learning a particular set of beauty skills so that you have a ready to launch business. Whether that is focusing on being a lash and brow artist, make up artist also offering lash treatments, a nail technician or a beauty therapist offering the Big 4 (facials, waxing, manicures and pedicures). This is because we know the industry well and we know what works.
Be a Specialist in your Chosen Field
While having a diverse range of beauty skills from the off is great for those looking to gain employment in a salon (where they will be expecting you to be able to offer treatment to every client that may walk through the door); when starting your own business this is not always feasible and rarely necessary. Most beauty start-ups will focus on a niche within beauty so that they can be offering treatments that are their passion, work to their best natural talents but also ensure they are 6specialists in what they have to offer through having day to day, in-depth knowledge and practice of offering those treatments. It also allows you to focus on learning all you can within the industry around those specific treatments, whether that is through taking advanced courses or reading up on industry expert blogs and publications.
More Affordable and Profitable
It also makes starting your own business much more affordable. You can focus on booking onto the best training courses within the treatments you want to learn and then commit remaining funds to getting started with insurance, kits, products and tools as you need to start building your client base. If you try to learn everything, it can be very costly both in training and kit requirements meaning you may not then be able to afford the best products or tools to work with once you start working with clients which can make your treatments less attractive versus competitors'. It also puts a huge pressure on you in the first year to have to make too much money to reclaim your costs and before you get to enjoythe boost of being in a profit.
Your Business is Focused
Starting with treatments you know are popular in your area, which you enjoy offering and you know you have knowledge of (whether from having previous treatments yourself or through beauty magazines you read for example); really is the best way to getting your business started on the best foot forward. It allows you to focus your marketing whether that is a website, Facebook business page or adverts in local press to really shout about what you do. You can have a very clear branding message too on your price list and business card, rather than being confused by trying to offer too many services too soon. The greatest advantage is that you start with a popular service, start establishing clients and from there you can ask your target market what else they like receiving and would like you to offer so you can be sure to enrol for further courses that allow you to capitalise on this. Once you get working in the industry you can see what you enjoy too. So many therapists have fallen into doing treatments they don't really enjoy, simply because they feel they must, to justify training within them. Start with what inspires and excites you and you can't go far wrong in building a business and a career you truly love.
Be More Competitive
By training in specific treatments to begin with, you can keep your costs down which allows you to launch with very competitive prices versus your local competition. Once you have experience under your belt, you can raise your prices to become a premium service but having that initial competitive edge really does help to springboard you into a thriving business very quickly. Also focusing your treatment offer allows you to put together lucrative packages (both for you and your clients e.g. offering a brow service alongside lashes to frame those windows to the soul; or indeed waxing alongside pedicures to help with those fluffy toes!). Having a specialist business within beauty also allows you to have less kit lying around unused, taking up your precious workspace and minimising the amount of kit you have to take around with you if working mobile.
You Can Always Diversify Later
Remember by taking a couple of specific courses or indeed a package which focuses on a niche of the beauty industry, you are in no way limiting yourself. You can always take additional courses, whether further 1 day fast track, accredited courses or indeed our flexible, online, recognised learning courses. You could even upgrade to an internationally recognised qualification such as the VTCT awards in order to gain employment in a salon or spa, once you have gained experience or should a further opportunity arise beyond self-employment. You might even go on to training to teach beyond a VTCT award, so there really are huge options ahead.
All you have to do is take the first step, decide which 1-3 treatments you love the most and give us a call on Freephone 0800 999 2277 to arrange booking onto the best training course option for you. It's no obligation and our course advisors are all fully qualified beauty therapists with vast experience of the industry, so can certainly point you in the right direction.
---