This 1/2 Day (3 hour) Course Covers:
Skin Peels (Chemical Peels)
Our Skin Peel Course is an intensive advanced facial skincare training course that will teach you to deliver these in-demand treatments with confidence.
As huge innovations within skin technology and products are made, making these treatments more effective but also more comfortable on client's skin; skin peels are seeing a huge revival in popularity. Skin peels, often known also as 'chemical' peels work to exfoliate the skin and remove dead skin cells using specialised products applied topically to the skin. Many different types of natural acids are used in these treatments, with the peel being superficial in nature and while deeply exfoliating and rejuvenating for the surface of the skin, peeling is no longer observed using modern skin peel products. On this course you will work with products including glycolic, lactic, and salicylic acid; learning to mix peels and use pre-mixed products. You will be taught how to confidently combine skin peels to address different skincare concerns and conditions, using facial peels to extend the efficacy of your existing facial treatments.
As part of this course, you will complete online study prior to attending the practical training to cover the essential theory around anatomy, physiology, health and safety and theory of the treatment. Our team will also contact you by phone for a mini-consultation prior to confirming your training place to ensure you are free of contra-indications to fully participate in the training & hold the entry requirement qualifications.
Pre-requirements for this Course: To be able to obtain insurance upon completion of the course and to get the most from the training, you will need to have achieved VTCT Level 3 in Electrical Facials or similar equivalent with a recognised awarding body. Learn more about Level 2 & Level 3 in Electrical Facials.
We highly recommend our LED Light Therapy Course alongside this course, as this treatment works well offered alongside Skin Peels to help soothe and calm the skin and allows you to upsell your treatments to your clients.
Revise Skin Anatomy & Physiology
Health & Safety
Overview of Skin Peels
Correct selection & use of products/tools
Types of peel & the percentage of the peels
Combining peels into existing facial treatments
Setting up the work area
Consultation & Contraindications
Treatment Procedure
Homecare & Aftercare
Upon enrolment and prior to your training day, you'll be given access to our Online Student Portal where you will study the essential knowledge and theory, including revisiting anatomy and physiology related to these treatments. You'll complete a short online multiple choice test to allow you to check your understanding of this knowledge.
This practical training is delivered as a half day and runs from 10am – 1pm. We ask students to arrive at 9.45am to ensure a prompt start. You will spend the majority of the course acquiring and practising your practical skills.
The course will involve tutor demonstration as well as hands-on practical working with other students. You will give and receive treatments as part of the course working on and with other students in attendance of the course. Our team will complete a mini-consultation with you over the telephone, prior to confirming your place on the course to check you are able to fully participate in the training and free of contra-indications. You must not have received any facial cosmetic procedures in the 12 weeks prior to this course to include dermal fillers.
Students have the option of making this a full day of training by also attending the LED Light Therapy Course which runs from 1.30pm on the same day as Skin Peel training. This can be booked additionally by clicking here.
No kits are included in the course fee. Products and tools will be provided on the training day for your use. We hope to offer optional starter kits. More details to be announced soon.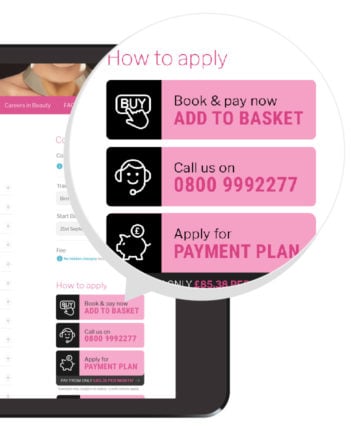 Our friendly, expert Advisors are on hand to answer any questions & assist you in booking your place over the telephone. Call on Freephone 0800 999 2277
Alternatively, most of our courses can be booked online 24/7, using our secure payment system.
Simply choose your venue and date
Click the add to basket button
Then complete the secure, online checkout
When booking online, choose from secure payment options including PayPal, WorldPay or Klarna. Premium Credit (Payment Plan) is also available on all bookings allowing you to spread the cost over 6 or 12 months at a reasonable rate of interest. To enquire, simply click 'Apply for Payment Plan' on the right-hand side or give us a call to learn more.
Payment in Full – Securely by telephone using Debit / Credit Card or Online using PayPal / WorldPay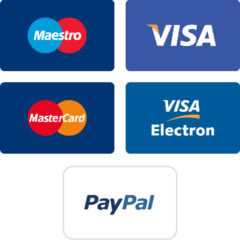 By making payment in full, you can secure your course place and enjoy the greatest flexibility to book all of your training days at your preferred training centre, in the best way to suit you – whether that's as a consecutive block (subject to availability) or taken at your own pace. Book securely online 24/7, or call our friendly Advisors by book by phone.
Pay in 3 with Klarna on Course(s) over £99 – Spread the cost interest & fee free over 3 equal, monthly payments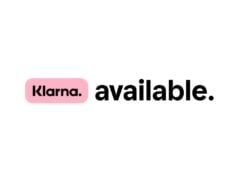 Book Now, Pay Later with Klarna with no interest & no fees*. Available on all bookings totalling £79 or more. Spread the cost over 3 equal, monthly payments.
Simply pick your courses & add to shopping basket, at checkout select Klarna Pay in 3 and then enter your details to check if you're eligible. You'll know instantly if you're approved. Available to those aged 18+, resident in the UK & with a UK bank account. T&Cs apply. Find out more about Klarna with Klarna FAQs
Disclosure: The Beauty Academy is not a lender and acts only as an introducer. The credit product is provided by Klarna Bank AB (publ). 18+, UK residents only. Subject to status. T&Cs apply. klarna.com/uk/terms-and-condition
Klarna's Pay in 3 instalments credit agreements are not regulated by the FCA.
Please spend responsibly. Borrowing more than you can afford could seriously affect your financial status. Make sure you can afford to make your monthly repayments on time.  Missed payments may affect your ability to use Klarna in the future.
Premium Credit – Spread the cost over 6 or 12 months finance with reasonable interest.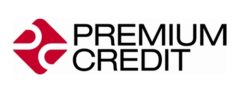 Our Payment Plan option is provided through Premium Credit Limited, an independent finance company. Available on all courses; whether classroom or online courses, packages or VTCT qualifications where course totals over £299. Spread the cost to make starting your beauty training towards your new career easier & more affordable!
You have two options – to make direct debit repayments either over 6 months (6 instalments) or 12 months (12 instalments) with reasonable interest (representative APR of 7.6% for 6 months or 13.6% for 12 months*). Your first payment* is taken around 7 days after your payment plan is approved, with the next instalment by direct debit not until the next month making it easy to spread the cost. You can choose your preferred payment date for the instalments by direct debit, making it easy to plan repayments e.g. taken on 1st or 28th of each month.
Get a quote for finance easily by contacting us on 0800 999 2277.

You must be aged 18+, resident in the UK and hold a UK bank/building society account in your name, that supports direct debit payments. Credit is subject to status, terms and conditions apply.
Our finance option allows you attend your chosen courses with us while making affordable, monthly repayments. Once your finance is approved, our team will be in touch to arrange your training on the next available dates that are convenient for you. Training days can only take place once the first direct debit payment for your finance has been taken (usually around 21 days after approval).
You can pay additional payments or repay in full early if you wish once the payment plan is set up.  The scheme is subject to the usual credit checks etc. You can also easily add further courses to your repayment plan once set up, subject to status, without needing to make an entirely new application.
*One-off fixed £5 facility fee added to the first payment only. Representative APR examples above based upon a £2500 loan.
We use Premium Credit Limited to provide finance. We may receive a commission for introducing customers to them. Your personal information and the bank details you provide to us (if applying by telephone) will be passed to them and they will contact you via email or text and send PDF or Word documents. Credit is subject to status and they may use a credit reference agency that leaves a record of the search or other information about you to carry out credit and anti-money laundering checks. This record will be visible to third parties. You will need to be aware of and consent to this before proceeding with an application online or by telephone for finance with Premium Credit Limited.
Skin peels, also known as 'chemical peels' have come a long way since their first introduction to the beauty industry back in the 1960s. Innovations mean the products are very effective but also more gentle and comfortable on the skin as a treatment experience for the client. Using glycolic, lactic, and/or salicylic acid products, carefully selected and blended (or using pre-mixed products) to address a number of skin concerns specific to each client, skin peels are deeply exfoliating and effective at improving the appearance of skin concerns such as fine lines and wrinkles, pigmentation, scarring and acne indentations depending on the peel used.
Skin feels softer, smoother, refined and clear of blockages following treatment. The effects can be seen immediately.
This particular course is suitable only for those who already hold a VTCT Level 3 in Electrical Facials (or equivalent level, recognised qualification) due to the requirements set by insurers of this treatment. It is possible to enrol for our advanced aesthetics courses and complete these alongside the VTCT Level 2 in Facials & VTCT Level 3 in Electrical Facials to allow you to meet these entry requirements and have the best opportunity to be successful in your new career within aesthetics.
Prior to attending the practical training at our centre, you will need to complete the pre-course online study to refresh your knowledge of anatomy and physiology, along with fundamental theory associated with these treatments.
To complete this course, you will be required to give and receive treatments as part of the course. Students must not have undergone cosmetic procedures including dermal fillers within the 12 weeks prior to the course. Our team will contact you by telephone for a mini consultation to ensure you are free of contra-indications and able to fully participate in the practical training prior to confirming your place on this course.
All products and tools are provided for the training day at the centre when you attend. No kit is required to complete the training day, nor included in the course fee. On the training day, you only need to bring a hand and bath towel for your personal use, completed enrolment form and cold food for your lunch (e.g. sandwich/salad).
We are so proud at The Beauty Academy to work with such a professional, passionate and friendly team of tutors, all of which hold a Level 2 and Level 3 qualification in their specialised sector. Our tutors are also all qualified with either Level 4 PTTLS or equivalent teaching awards in education, with years of experience in beauty-related professional industries. Furthermore, our tutors who are involved in the assessment process all hold an Assessors Award.
We pride ourselves on the welcoming nature of our tutors and their ability to engage, educate and enrich students from all ages and backgrounds. All of our tutors are dedicated to maintaining their knowledge and keeping up to date with the latest treatments and techniques in the ever-changing industry.
If you would like to read more about our fantastic tutors individually, please have a look at our Meet the Tutors page.
When you have successfully completed your training day(s), you will receive The Beauty Academy diploma which is fully Accredited by Associated Beauty Therapists (ABT). This allows you to gain public liability (beauty) insurance to work with paying clients.
We've been providing professional training since 1990 so our diploma is well recognised and accepted within the beauty industry, giving you and your prospective clients confidence in your skills and professionalism.
Diplomas are sent by email within 2 working days of attending your course, allowing you to quickly get started with obtaining insurance, purchasing products/tools from your preferred supplier, and earning offering your treatments to your clients!
The Beauty Academy offers an excellent, discounted insurance scheme with Balens; a Specialist Insurance Brokers aimed at Health and Well-Being Professionals, offering both Therapist and Student Therapist insurance for those who train with us as part of our Classroom based courses and/or VTCT qualifications. Read more about insurance options here or Get a quote online now.
Students may otherwise wish to consider the accrediting partner for our classroom courses for insurance. Purchase insurance from ABT quoting code ACADEMY99.
Upon successful completion of this course, you will feel entirely confident within your treatment skills. We recommend taking some time to practice your skills following training but you can look to start working immediately as you wish!
Once you've received your certificate, you'll be able to obtain public liability (beauty) insurance and purchase products/tools from your chosen supplier. Once set up, you can begin working with paying clients, offering your beauty treatments on a freelance basis. It really is that simple! Begin earning from £25-£50 an hour depending on the treatments you offer!
Careers within the beauty industry are vast and you can always extend your treatment skills by taking further courses in future, to meet the demands of your clients, if and when you need to.
We have been providing high quality, private beauty training since 1990. Our diploma is well recognised and accepted within the beauty industry being synonymous with professionalism and expertise. All courses are accredited, either by ABT, IPHM and/or VTCT ensuring you are achieving the best possible qualifications to begin or progress within your beauty career.
We never train from hotel rooms, conference suites or salons to ensure you get the best possible training experience in the right environment for learning.
Our training centres are all exclusive to us and permanent centres, set up ready to train all-year round.  All centres are highly equipped and manned by friendly, qualified tutors all with vast experience within the beauty industry. Our 11 training locations are well connected with public transport and many centres have on-site parking or parking within reasonable walking distance for ease of access.
We train with smaller class sizes than most other providers to allow you the best opportunity to ask questions and receive support as you need on the training day.
We continue to support you with your beauty career during your training and beyond, with free and unlimited access by phone and email to our expert Support Team at Head Office. Everyone within our team is a trained beauty professional, ensuring they have the industry know-how to answer your queries both before and after booking your training with us. Have complete confidence in your training choice when you learn with The Beauty Academy!
You will be able to confidently begin working within beauty offering your treatments following your training. However, you may wish to extend your skills and take your career to the next level with further courses to better meet the beauty demands of your clients or to seek advanced opportunities. If so, the following course options may be of interest:
Share your thoughts!
Let us know what you think...
0 reviews
Customer Reviews