Online Galvanic & High Frequency Electrical Facial Training Course
Our Online Galvanic & High Frequency Electrical Facial Course has been developed especially for the advanced facial skincare specialist who would like to add this popular service to their treatment menu.
These effective treatments work to improve the condition of the skin, defy signs of ageing and minimise the appearance of skin concerns.
Highly in-demand for clients of all ages, build upon your existing skincare skills to offer these advanced treatments. You will learn the treatment procedures, theoretical knowledge behind the treatments and how to apply the treatment to effectively meet the particular needs of different clients.
Galvanic treatments help to
Boost circulation

Encourage desquamation and cell renewal,

Improve elasticity to minimise fine lines/wrinkles and give glowing skin.
High frequency treatment is ideal for those with a congested, blemished or combination skin type who want to
Reduce signs of acne

Reduce inflammation in the skin

Encourage cell renewal and skin healing

Improve skin condition and texture.
Guided by our comprehensive study materials and video tutorials, this online course will take you through the process for these highly effective treatments, specifically how to perform galvanic and high frequency facial skincare treatments with confidence, adhering to a professional level of service. Study from the comfort and convenience of home, with an experienced course tutor on-hand to help by email.
Note: no case studies are required for this course so you will not need access to the machines/products at home to learn and complete this course. However, if you wish to practice and submit evidence of a couple of practice treatments, our team will be happy to provide feedback on these.
To get the most from the course and ensure you can obtain insurance, we recommend you complete our Online Facial Skincare Course (or equivalent) which can be completed before or alongside this course.
Achieve The Beauty Academy certificate, recognised for insurance by Radius, Insync and other leading insurers to allow you to work from home or mobile upon completion!
This Online Course is Recognised & Insurable through:

The majority of our online courses are accredited by IPHM (International Practioners of Holistic Medicine) which carries international accreditation. All are accepted by leading insurer's including Insync, Radius and many others. Accreditation means the certificate you receive is well recognised within the beauty industry and will allow you to gain insurance to work from home or mobile.
Online courses are ideal for anyone, of any age, gender or background who wishes to learn a new skill from the comfort and convenience of home. Our Online courses are suitable for complete beginners and no previous knowledge of beauty is required for the vast majority of courses as the courses cover all aspects of the treatment process including health & safety, consultation and client care to enable you to perform treatments to industry standard.
The Online courses are designed to work seamlessly with PCs, laptops and most mobile devices including tablets and smart phones so you can study at your own pace, wherever you may be. Easy to follow online study materials are provided along with video tutorials filmed with professional therapists making learning engaging and straightforward. Following completion of the multiple-choice theory assignments and a small number of case studies provided to friends or family at home, you will achieve your certificate accredited by IPHM recognising your learning and achievement. You can then gain insurance to work from home or mobile delivering your treatments.
Free access is available by email to our in-house expert Support team, throughout your studies and beyond.
There are NO TIME LIMITS – study at your own pace, work as slowly or quickly as you need through the learning resources and practising your treatments to ensure you feel fully confident. All students automatically have 8 weeks from the date of booking to access the Online Student Portal where you can view the comprehensive course materials including training manuals, video tutorials and the online multiple choice assignments. This can be extended as needed within 12 months from date of booking, just drop us an email and let us know how you're progressing. You have access to our in-house Support team by email or telephone throughout your studies and beyond. Most students complete their Online courses within a few weeks; however just work through at your own pace and enjoy your learning with no pressure.
Please note: Once your certificate has been issued all work submitted will be destroyed. We do not keep students portfolios for Online courses.  
Our Student Portal is entirely online based and can be accessed quickly and easily from any mobile device connected to the internet including smart phones, tablets, laptops & PCs. It can be accessed at any time, anywhere in the world so you can work through the course at a pace to suit you, around any existing commitments you may have.
For those using a mobile device or tablet, you may wish to search for the free SAP Litmos app from your device app store. Once downloaded, enter domain name: thebeautyacademy and login using the login details you've already set up. This will give you a mobile friendly way to view the online portal and avoid any compatibility issues for all resources on mobile devices.
If you book your course through our website, you'll receive details to instantly begin accessing the online portal through self-sign up. These details will be within your automatic payment confirmation email. If you have difficulties or prefer not to self-sign up, our team will process your booking within 24 working hours and send you a welcome email to set up your login details directly.
Once logged into the portal, you will find your dashboard when you can update your details and view all enrolled, active courses. You will be guided through your online course(s) so you are clear what is required at each stage. You will work through the comprehensive study materials online at your own pace; including training manuals, video tutorials and multiple choice tests to help demonstrate your understanding. You must achieve 70% on each online theory test but can retake the tests as many times as you need. You will need to complete a small number of treatments at home on friends or family and submit evidence of these treatments to complete your course. This is approximately 3-6 treatments depending on the course, although we recommend you complete as many treatments as you need to build your confidence before submitting your practical assignment. You will need basic products and tools at home to complete these treatments so you may wish to consider our optional starter kits or you can purchase any brand from your chosen supplier to practice with. Once all assignments are complete, submit these to [email protected] for evaluation. You will receive feedback and/or your certificate by email within 7 days. We also highly recommend the purchase of Student Insurance to cover you during your studies.
You will need to have basic products/tools to allow you to complete a small number of treatments on friends and family. You will submit evidence of these treatments towards achieving your certificate. A small selection of starter kits are available to purchase online through The Beauty Academy. Alternatively you can purchase products or kits from your chosen supplier.
It is quick, easy and secure to book onto any of our online courses through our website. You'll receive an automatic payment confirmation email which includes a unique code for self-sign up to get instant access to your course. Alternatively if you prefer not to self-sign up or have difficulty, our team will process your booking within 24 working hours and provide a welcome email with a direct link to set up your login details and begin learning.
Face to face training is not required to achieve the certificate or to obtain insurance through our scheme. Our Online courses are very comprehensive and ensure you will learn best practice and acquire the skills required to deliver treatments to an industry standard so you are fully supported to achieve the certificate through distance learning only. However, if at any time during your studies or within 12 weeks following completion of your online course, you feel you would benefit from attending some face to face training*; we are happy to arrange this and we will offset the price paid for your online course against the applicable, corresponding classroom based course fee. Subject to availability, training sessions run across our training centres with attendance from 10.00am – 4.00pm and would be provided on set dates from our training schedule(s).
*This option is only available for selected courses. We do not offer a face to face option for all online courses. Others are provided only at selected centres. If face to face training is an option you are considering, please contact our team to discuss this before enrolling for an Online course, to ensure you begin the best training route for you.
You can study online anytime or anywhere using most mobile devices, laptop or pc
You can study at your own pace around other commitments you may have, such as childcare or long working hours
Ideal for those who do not live local to one of our 11 training centres or even live outside the UK
Ideal for those who would prefer to study over a longer duration versus classroom training, learning at their own pace with time to reflect and revisit any aspects as you prefer
Online courses can be studied either instead of attending our face to face intensive training courses or in addition to face to face training courses as additional learning support
Option to arrange a face to face training session at 1 of our 11 training centres, is available when you pay the top-up to classroom fee for those who feel they would benefit from further tuition, guidance and feedback in person from a professional tutor (selected courses only, subject to availability)
Following completion of our Online courses, you can gain insurance to work from home or mobile with your IPHM internationally accredited certificate. Learn more here about insurance scheme for Online courses. Recommended insurers for online courses are Radius, Insync and IPHM, with policies from around £70 per year.
Health, safety & hygiene
Consultation techniques
Contraindications
Selecting the correct products and techniques to suit the requirements of your client
Treatment Procedures for Galvanic Facial Treatment (Iontophoresis & Desincrustation)
Treatment Procedures for High Frequency Facial Treatment (Direct & Indirect)
Aftercare advice
Note: no case studies are required for this course so you will not need access to the machines/products at home to learn and complete this course. However, if you wish to practice and submit evidence of a couple of practice treatments, our team will be happy to provide feedback on these.
Electrical Facial treatments are hugely popular and set to be on of the biggest areas of growth in the beauty industry over the coming years as more of us seek ageless, clear, healthy skin. These advanced treatments are ideal for those seeking anti-aging benefits or indeed to tackle specific skin concerns. High frequency treatments are great for all skin types, especially those affected by blemises, congested or combination skin types. Our online course will teach you to perform all aspects of these advanced facial skincare treatments with confidence. 
Our online courses are suitable for complete beginners and do not usually require any prior learning to be able to train with us; many of our students are not yet beauty trained and are looking to start up a business in the industry. However, as this course is aimed at those looking to advance their existing facial skincare skills; to ensure you get the most from this training course and to be able to obtain insurance upon completion, we recommend completing our Online Facial Skincare course (or equivalent), either beforehand or alongside this course.
Note: no case studies are required for this course so you will not need access to the machines/products at home to learn and complete this course. However, if you wish to practice and submit evidence of a couple of practice treatments, our team will be happy to provide feedback on these.
When you have successfully completed your training course(s), you will receive a certificate issued by The Beauty Academy recognising your achievement on the Online course. These are great to support applications for further training courses, entering employment or indeed may be considered CPD for existing therapists. You will be able to provide treatments on yourself, to friends, family and clients.
You should purchase our student insurance policy (£20) while studying and then our professional insurance package (£70) before you offer treatments to paying clients. Remember to follow closely what you have learned on your course and to always adhere to best practice. You can find out more and purchase insurance online by visiting the page for Information on Insurance Scheme for online courses.
The online courses are an excellent starting point for those who have a passion for beauty and wish to learn new skills. Completion of the online courses will equip you with the essential knowledge and skills to provide pampering on yourself and also to friends, family and paying clients.
We recommend all students purchase Student Insurance while studying their Online course. This is available for just £20 (plus tax) and covers you while practising your treatments on friends and family. This can be purchased securely online directly from Radius Insurance.
Upon successful completion of your online course, you will be issued with a certificate from The Beauty Academy which is recognised by Radius, the leading provider of professional beauty insurance. This will allow you to gain Therapist Insurance for just £70 (plus tax) to cover you when working from home or mobile providing your treatments. Find out more at our Insurance for Online Courses
Our online courses have been designed following over 29 years experience in delivering private beauty training. We understand the requirements of our students and online courses are delivered in an easy to follow way, accessible on your computer or mobile device.
Comprehensive course manuals written to the highest industry standards accompanied by video tutorials produced with our professional tutors allow you to develop the required knowledge and skills to be successful within beauty.
Our in-house Support team is available through your studies and beyond.
Payment in Full – Securely by telephone using Debit / Credit Card or Online using PayPal / WorldPay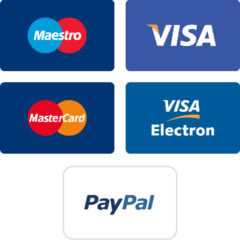 By making payment in full, you can secure your course place and enjoy the greatest flexibility to book all of your training days at your preferred training centre, in the best way to suit you – whether that's as a consecutive block (subject to availability) or taken at your own pace. Book securely online 24/7, or call our friendly Advisors by book by phone.
Pay in 3 with Klarna on Course(s) over £99 – Spread the cost interest & fee free over 3 equal, monthly payments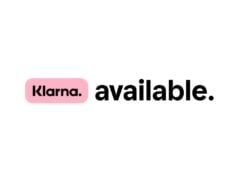 Book Now, Pay Later with Klarna with no interest & no fees*. Available on all bookings totalling £79 or more. Spread the cost over 3 equal, monthly payments.
Simply pick your courses & add to shopping basket, at checkout select Klarna Pay in 3 and then enter your details to check if you're eligible. You'll know instantly if you're approved. Available to those aged 18+, resident in the UK & with a UK bank account. T&Cs apply. Find out more about Klarna with Klarna FAQs
Disclosure: The Beauty Academy is not a lender and acts only as an introducer. The credit product is provided by Klarna Bank AB (publ). 18+, UK residents only. Subject to status. T&Cs apply. klarna.com/uk/terms-and-condition
Klarna's Pay in 3 instalments credit agreements are not regulated by the FCA.
Please spend responsibly. Borrowing more than you can afford could seriously affect your financial status. Make sure you can afford to make your monthly repayments on time.  Missed payments may affect your ability to use Klarna in the future.
Premium Credit – Spread the cost over 6 or 12 months finance with reasonable interest.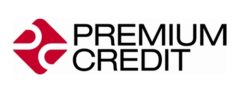 Our Payment Plan option is provided through Premium Credit Limited, an independent finance company. Available on all courses; whether classroom or online courses, packages or VTCT qualifications where course totals over £299. Spread the cost to make starting your beauty training towards your new career easier & more affordable!
You have two options – to make direct debit repayments either over 6 months (6 instalments) or 12 months (12 instalments) with reasonable interest (representative APR of 7.6% for 6 months or 13.6% for 12 months*). Your first payment* is taken around 7 days after your payment plan is approved, with the next instalment by direct debit not until the next month making it easy to spread the cost. You can choose your preferred payment date for the instalments by direct debit, making it easy to plan repayments e.g. taken on 1st or 28th of each month.
Get a quote for finance easily by contacting us on 0800 999 2277.

You must be aged 18+, resident in the UK and hold a UK bank/building society account in your name, that supports direct debit payments. Credit is subject to status, terms and conditions apply.
Our finance option allows you attend your chosen courses with us while making affordable, monthly repayments. Once your finance is approved, our team will be in touch to arrange your training on the next available dates that are convenient for you. Training days can only take place once the first direct debit payment for your finance has been taken (usually around 21 days after approval).
You can pay additional payments or repay in full early if you wish once the payment plan is set up.  The scheme is subject to the usual credit checks etc. You can also easily add further courses to your repayment plan once set up, subject to status, without needing to make an entirely new application.
*One-off fixed £5 facility fee added to the first payment only. Representative APR examples above based upon a £2500 loan.
We use Premium Credit Limited to provide finance. We may receive a commission for introducing customers to them. Your personal information and the bank details you provide to us (if applying by telephone) will be passed to them and they will contact you via email or text and send PDF or Word documents. Credit is subject to status and they may use a credit reference agency that leaves a record of the search or other information about you to carry out credit and anti-money laundering checks. This record will be visible to third parties. You will need to be aware of and consent to this before proceeding with an application online or by telephone for finance with Premium Credit Limited.
Share your thoughts!
Let us know what you think...
0 reviews
Customer Reviews