Lashings of Maturity
Lash techs in the industry don't want you to discover the benefits of working with mature clients, who typically have more disposable income and can become some of your most loyal, regular clients. Techs circulate ideas that lashing mature clients is difficult or even near impossible and yet with the right know-how it can be profitable and an enjoyable challenge.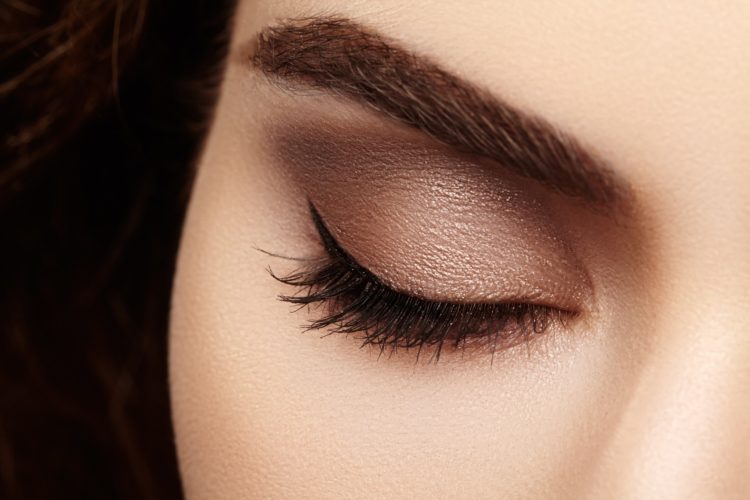 Mature clients can have hooded eyelids which make application of the lashes more difficult. However correct placement of your lash tape to the upper lids to help 'lift' the lid to give better access to the lashes will help with application. Use two thin strips of tape applied vertically from above lash line to brow area, sitting approximately 0.5cm from the inner and outer corners of the eyes to get this lift and improve ease of lash application.
Sparse or thinning lashes…
Mature clients may have naturally more sparse or even thinning lashes due to many reasons including hormonal changes brought about by menopause. Using the Russian Volume technique can help to build the appearance of greater lash thickness and disguise any gaps in growth although care should be taken with the size of fan utilised. Stick with 3D lashes, no greater or the effect will not be optimally flattering and will look unnatural. If using pre-made, stick with short root styles or keep the base shorter if creating your own.
Top tip: combining both the classic individual and Russian volume techniques to create a 'hybrid' lash look is ideal for mature clients. The individual lashes will give a framework to help give definition and open up the eye area, while fans will help give fullness and youth to the lash line.
Avoid use of D curl lashes which give a very dramatic look, stick with C or CC curls for a flattering look which most mature clients will prefer.
Don't be tempted to go overboard and apply too many lashes. Select shorter lash lengths to compliment the natural lashes, longer does not mean thicker and using shorter lengths will detract from spareness and avoid over-defining the lash line. Avoid long lash lengths to outer corners too which will make the eyes appear to droop, a few shorter lengths to outer corners will lift the eyes and give a more open-eyed, youthful look. The same goes for lash thickness, using thicker lashes will not create fullness but over-emphasise any gaps.
Top tip: Using a lash that is too thick will be poorly supported by the natural lashes and lead to premature lash loss or even breakage and damage. 0.10mm lashes are usually best for mature clients
Ensure your mature clients, in particular, are rigorous with the lash care. Suggest a lash safe serum to help improve natural lash growth and strength and ensure they return every 2-3 weeks for infills to ensure lashes remain looking their best. Lost lash extensions will only exaggerate any sparsity to lashes so it is key they upkeep their infills.
---
Expand your skills today with our Fast track, Accredited Courses or benefit from our recognised Online training courses…
We highly recommend the following courses for those looking to offer lash extension treatments. If you need any advice on the best course for you, give our friendly Advisors a call on 0800 999 2277 or connect through Live Chat now.
---