What are the Advantages of Virtual Academy Beauty Training over Classroom Courses?
With many of us having experienced more flexible working arrangements during lockdown and the benefits of staying connected online, more of us are feeling confident in taking other aspects of our lives online. Not only does online training allow you to study safely from home without any risks of Coronavirus posed from travel or being present in person, it is also flexible to fit into your life.
There is no travel cost or time to consider, no early morning rushed commutes or needing to pay for additional childcare while you are away from home. There are no physical barriers to overcome as there is no attendance needed. The costs are also reduced for the training provider in offering online training versus overheads for bricks and mortar classroom based training, which translates as more affordable training options for students.
Our courses start from only £99 and are fully accredited for insurance with ABT, giving you the exact same qualification as those achieved by attending face to face classroom training. All the benefits of classroom learning, without the hassle.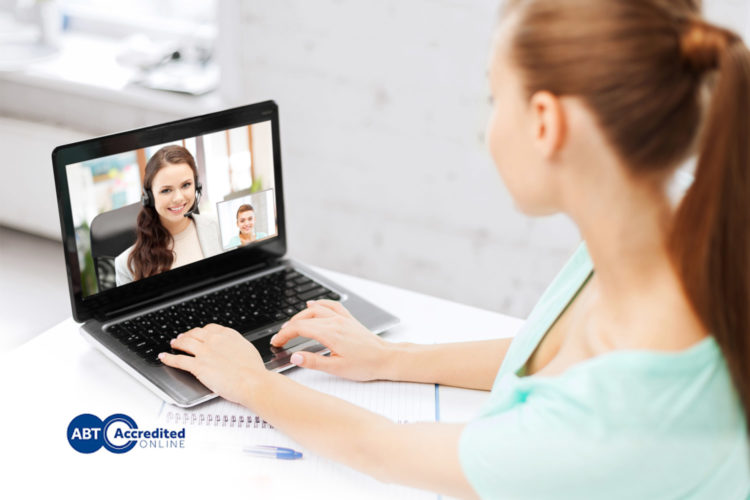 What are Virtual Academy Courses?
The Beauty Academy Virtual Academy courses are fully interactive online training sessions, led by our expert tutors. Ask questions using the chat box facility or a headset to communicate with your tutor. Questions can be answered in real time or saved until the best moment for response, avoiding breaking the tutors flow of thought and minimising disruption for all students. Watch the recording back of the session as often as you need to help the knowledge sink in and refresh your understanding. It also takes away the need to scribe lots of notes during the session, allowing you to sit back, relax and take it all in.
All students receive comprehensive course notes by email to keep and refer back to. Also a short online pre-course learning task is delivered through our Online Portal to cover the essential health and safety knowledge. Study this at your own pace ready for your live online training session.
Beyond your training session you have a chance to put your skills into practice, delivering your treatments on friends/family in your bubble at home or using a nail trainer hand / mannequin training head. Build your confidence and receive individual feedback on these treatments to help you develop competent ability in delivering your treatments. Once completed, you will receive your ABT Accredited diploma ready to gain insurance and begin using your skills to start your own beauty business or add to your existing treatment offering. Work with paying clients from home or mobile. Virtual Academy offers a cost effective, time efficient and enjoyable way to learn!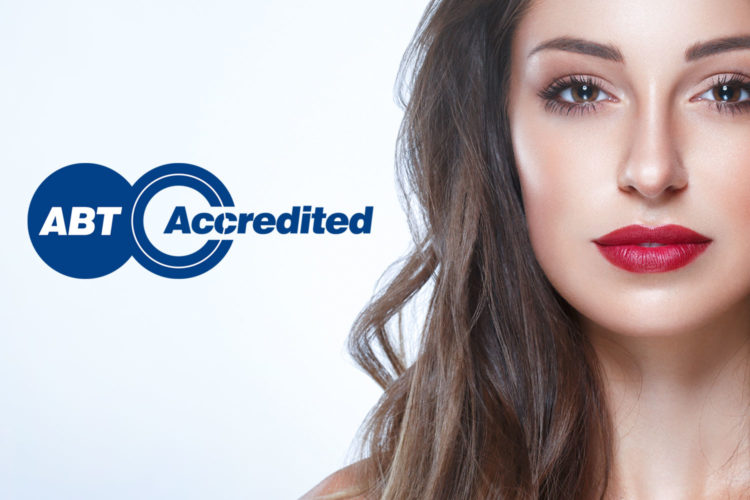 Some commonly asked questions…
The tutor will walk you through the treatment techniques and procedure with detailed video demonstrations during the live online training session. You have a recording of the session to watch back allowing you to rewind and fast forward the demonstrations while practising your treatments. You submit your photos of a case study (as a best of 3) for individual feedback and support. When ready you arrange to attend an online support and assessment session where you practice your treatments, watched live by your tutor and receive final feedback to achieve your certificate. We have had a large number of students complete our Virtual Academy courses successfully and return for further courses.
You will achieve a diploma issued by The Beauty Academy and accredited by ABT for insurance and recognition in the beauty industry. It is the same standard you would achieve as if attending a face to face classroom based course. It gives you the same opportunities to get insured and begin earning from home or mobile.
Our Virtual Academy courses are so flexible. We have online training sessions available in the evenings, daytime or weekends to fit into your busy schedule. Practice at home at your own pace to submit your case study and then arrange the online support and assessment session when ready, again available at convenient time slots which you can choose from.
You simply need a device connected to the internet such as mobile phone, pc or tablets like iPad. You don't need a head set, just the inbuilt speaker and microphone of most devices is fine or if no microphone, you can type freely into the chat box during the live online training session so can fully interact. You can even use earphones if taking part while out and about to make listening in discreet and convenient.
You will need basic products and tools to practice your skills following the online teaching session. You can purchase these from any beauty supplier or take a look at our selection of starter kits to get going more quickly.
We have Interest Free Credit available on all courses over £99 (which includes all Virtual Academy Courses and packages). Save money by booking a Multi Buy Package or book your courses individually as you prefer. Multi Buy Packages are carefully selected combinations of courses which allow you to save money versus individual course fees and have the best beauty business start-up training package. Book securely through our website or by calling Freephone 0800 999 2277.
How do I enrol?
Like the sound of our Virtual Academy Courses and want to get started? Click below to explore and book your Virtual Academy Course (or take advantage of the savings offered by our Multi Buy Packages). Or if you have further questions and need more advice, get in touch with our team on one of the options below.
---