Our ABT Accredited Virtual Academy Multi Buy Lash Extension Specialist training package will teach you the core skills to offer classic individual and Russian Volume lash extension treatments. Plus you'll save up to £49 booking as a package versus individually!
The Virtual Academy Eyelash Extensions Course will teach you will teach you how to safely and successfully perform individual eyelash extension treatments. This comprehensive online course will take you through the process to perform these hugely popular treatments, as well as learning the theoretical knowledge and safety procedures involved in practicing these treatments to an industry-standard.
The Virtual Academy Russian Volume Lashes Course will teach you how to safely and successfully create the celebrity driven Volume Lash Extension treatments. Learn to form a 'fan' from individual false lashes and apply this to one single isolated natural lash. This treatment allows you to create a dramatic, high volume lash extension look.
Upon enrolment you are provided with comprehensive learning materials and also complete an online webinar lead by our expert tutors. The course is completed entirely online from the convenience of your mobile phone, with no attendance of our training centres required. The tutor led online live training session will take you through the process to perform these hugely popular treatments, as well as learning the theoretical knowledge and safety procedures involved in practising these treatments to an industry-standard. Study from the comfort and convenience of home, with an experienced course tutor on-hand to help. Following the online training session, you complete practice of your skills at home on friends and family (or mannequin training head as needed during lockdown). From your best of 3 case studies for each course, submit treatment evidence for one treatment per course for evaluation.  Once case studies are completed, we'll contact you to arrange your online live practical support & assessment session. From your best of 3 case studies, submit treatment evidence for one treatment for evaluation. Once case studies are completed, we'll contact you to arrange your online live practical support & assessment session. Upon successful completion, you'll achieve your ABT accredited diploma allowing you to gain insurance to work from home or mobile.
To enable you to make the most of this professional course we advise that you purchase an optional starter kit to practice with and then for using on your first few clients.
Q How does Virtual Academy work?
You book on to your chosen Virtual Academy course. We email you the course manual to begin learning. You complete an online webinar led by our expert beauty tutors. This can be completed on your mobile phone for convenience (also on most tablets and PCs if preferred). You watch the tutor live online but others won't see you during the training session so you can be anywhere, even in your pyjamas!
We send you a recording of the webinar to use alongside your course notes, to assist you in practising your skills. You practice on friends and family at home (or a training hand or training head as appropriate). You submit your case study by email, for evaluation; once you feel confident you are achieving a professional standard.
A live assessment on-line will check your progress. Once successfully completed, you receive your ABT accredited diploma certificate by email within 2 working days to allow you to begin earning, working from home or mobile.
Q Do I have to attend a training centre? Are there exams?
Not at all, the training course is completed entirely from home. The learning materials and webinar are delivered entirely online. You practise your treatments at home and submit a case study for evaluation by email. A live assessment on-line will check your progress. You then receive your accredited diploma by email. There are no exams or assessment days to attend. You can conveniently complete the course using your mobile phone (or most tablets or PC as you prefer).
Q Who accredits the courses? Can I work with the diploma?
Our Virtual Academy training courses are fully accredited by Associated Beauty Therapists (ABT) who are the UK's leading provider of beauty therapist membership and insurance. With the diploma you can work offering treatments to paying clients, from home or mobile. You are also then eligible to purchase beauty supplies from your preferred beauty wholesale supplier.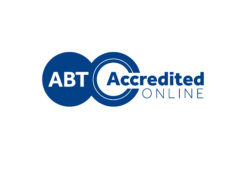 ---
Virtual Academy Eyelash Extensions covers;
Health, safety & hygiene
Consultation techniques
Contraindications
Choosing correct lashes for client's eye-shape
Application of individual lashes
Maintenance procedure
Removal process
Aftercare advice
Virtual Academy Russian Volume Lashes covers,
What are Russian Volume Lashes
Benefits of Russian Volume Lashes
How to pick up multiple lashes for extreme volume
Application of Russian Volume Lashes*
Contra-indications and contra-actions
Eyelash curvature, length and thickness
Lash mapping
Lash removal
Patch testing
Eyelash extensions have become increasingly popular over the last few years, with many of us wanting longer, thicker lashes without the hassle of applying make-up or strip lashes day-to-day. The application of individual lashes onto the lash line creates a fuller, natural-looking effect and enhances the appearance of the eyes; giving a long-lasting solution. During our generic lash extension course, you will learn the application and removal process of individual lashes, the type of lash suitable for each individual dependent on eye-shape/natural lashes and important contraindication information. All without being tied into using any particular brand of lashes, until you are knowledgeable and able to decide on the best products for you. 
Russian Volume Lashes (also known as Russian Lashes and 3D-6D lashes) originated in Russia and is now in high demand in both the USA and Europe. This multi-lash layering technique involves adhering synthetic, ultra-fine lashes onto a single natural lash. The main benefit of Russian Volume Lashes is that it gives clients a full, high impact glamorous look with extreme natural looking volume. Learning this treatment will enable you to take your previous knowledge and skills in application of individual eyelash extensions to the next level and allow you to deliver high volume lash treatments to your clients.
 You will build upon your individual lash extensions skills, learning the application and removal process of Russian volume lashes. This includes how to select the best lash length, shape & curvature for each client dependent on eye-shape/natural lashes and important contraindication information. This course is non-brand specific covering the generic treatment skills, ideal if you already have a preferred lash brand or are looking to explore your options, you can decide on the best products for you and your clients. This is a lucrative treatment service to offer, with clients returning regularly for re-application/maintenance treatments every 2-3 weeks.
Our ABT Accredited Virtual Academy courses will teach you to perform Eyelash Extension treatments with confidence, all from the convenience of your mobile with no requirement to attend the training centre. Flexible, affordable and accredited learning!
This course is suitable for complete beginners and do not require any prior learning to be able to train with us; many of our students are not yet beauty trained and are looking to start up a business in the industry. We welcome students of all abilities, whether you are looking to learn a new skill from scratch or currently working as a therapist and looking to refresh your knowledge of particular treatments. You are assured of a warm welcome from the tutor of the online webinar training, with the opportunity to ask questions and receive support as you need throughout your learning.
When you have successfully completed your training course(s), you will receive a diploma issued by The Beauty Academy and accredited by ABT recognising your achievement. The diploma is equal to that provided for our face to face training courses. This allows you to gain insurance to begin earning working with paying clients from home or mobile. They are also great to support applications for further training courses or indeed may be considered CPD for existing therapists.
We recommend purchasing student insurance (£20 + insurance tax) while studying and then our professional insurance package before you offer treatments to paying clients. Remember to follow closely what you have learned on your course and to always adhere to best practice. You can find out more and purchase insurance online by visiting the page for Information on Insurance Scheme
Virtual Academy courses are an excellent starting point for those who have a passion for beauty and wish to learn new skills. They are also perfect for the accomplished beauty therapist looking to expand the range of services they are trained to provide to meet the demands of their client base. Completion of these courses will equip you with the essential knowledge and skills to provide pampering on yourself and also to friends, family and paying clients. Upon completion you can obtain insurance to begin earning offering these in-demand services as the diploma achieved is accredited by ABT.
We recommend all students purchase Student Insurance while studying their Virtual Academy courses. This is available for just £20 (plus tax) and covers you while practising your treatments on friends and family. This can be purchased securely online directly from Radius Insurance.
Upon successful completion of your courses, you will be issued with a diploma from The Beauty Academy which is accredited by ABT, the leading provider of professional beauty insurance. This will allow you to gain Therapist Insurance to cover you when working from home or mobile providing your treatments. Find out more about Therapists Insurance 
Payment in Full – Securely by telephone using Debit / Credit Card or Online using PayPal / WorldPay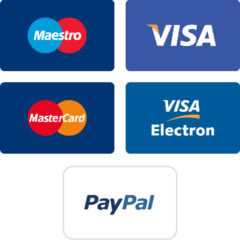 By making payment in full, you can secure your course place and enjoy the greatest flexibility to book all of your training days at your preferred training centre, in the best way to suit you – whether that's as a consecutive block (subject to availability) or taken at your own pace. Book securely online 24/7, or call our friendly Advisors by book by phone.
PayPal Credit on Course(s) over £99 – Interest Free for 4 Months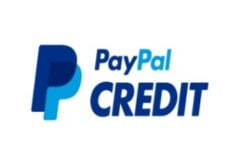 PayPal Credit allows you the option to spread the cost of any course(s) totalling £99 or more over 4 months with 0% interest*.
It's quick and easy to apply for PayPal Credit – all you need to do is select the PayPal Credit option when completing your order and this will prompt you to complete a short application form.
PayPal give you a decision instantly. If approved and you accept, you'll have a credit limit attached to your PayPal account to start using straightaway allowing to spread the cost of your training.
Book your training & pay quickly and conveniently,  all with the security and peace of mind of using PayPal (PayPal Buyer Protection provided for eligible purchases).
PayPal provide paymemt reminders and you can manage your PayPal Credit account easily online, on mobile, tablet or desktop.
___________________________________________________________________________________________________
Representative Example: 19.9% APR (variable). Purchase interest rate 19.9% p.a. (variable). Assumed Credit limit £1,200. This example illustrates the typical cost of using PayPal Credit as a standard funding method. If you take advantage of our offers and promotions, including our 0% for 4 months offer, the interest rate that applies will be lower in many circumstances.
*The minimum payment due still applies to 0% offer balances. Any remaining balance due after the 4-month promotional period or any transactions under £99 will be charged interest at 19.9% p.a. (variable). In order to maintain the 0% offer, you need to keep up monthly repayments and stay within your credit limit. Credit subject to status. Terms and conditions apply. UK residents only. PayPal Credit is trding name of PayPal (Europe) S.à r.l. et Cie, S.C.A. Société en Commandite par Actions Registered Office: 22-24 Boulevard Royal L-2449, Luxembourg RCS Luxembourg B 118 349.
DEKO (Finance Plan) on Course(s) over £299 – Spread the cost over 12, 24 or 36 Months

Our Deko Finance option is available on all courses, diploma course packages and VTCT qualifications over £299. You have three options – to make repayments either over 12, 24, or 36 months at only 19.9%, all with just a 20% deposit.
A very important point regarding finance options: Many of our students are fairly young and may not have taken out finance before; perhaps they are living with mum/dad or boyfriend/partner and have not had their own name on an electoral roll for at least 3 years. Now, although it may seem a bit harsh it is very true that all finance companies will view your application very critically if any of the above is true. A way around this is to increase your deposit to say 40% but this needs to be done at the outset and not after you have been rejected.
If you feel that any of the above does apply to you then please just have a word with one of our Course Advisors before making an application.
---
The Deko finance option allows you book and attend your chosen courses with us while making affordable, monthly repayments to spread the cost. You don't need to wait to book training sessions, you can complete all training as you wish, selecting from our available scheduled dates without delay. This is a great payment choice for those who desire the flexibility to manage studying around work commitments / childcare or even wish to complete their award as soon as possible; but who need the option to spread the cost into more affordable payments, over a longer term.
You can increase your deposit to reduce your payments and you can pay off early if you wish. No hidden fees or charges. The scheme is subject to the usual credit checks etc.
Our courses have been designed following over 29 years experience in delivering private beauty training. We understand the requirements of our students and our Virtual Academy courses are delivered in an easy to follow way, with the webinar accessible on your mobile phone (or most tablets and PC as you prefer).
Comprehensive course manuals written to the highest industry standards and accessible online whenever you require, allow you to develop the essential knowledge and skills to be successful within beauty.
Our in-house Support team is available through your studies and beyond.
Share your thoughts!
Let us know what you think...
Course Info & Price
Course Duration

Online Webinar
No hidden charges: includes all exam fees & VAT.
How to Apply
0 reviews
Customer Reviews