Our ABT Accredited Virtual Academy Lash Lift & Tinting Course will teach you the skills to be able to competently offer both effective lash lift and eyelash tinting treatments. These treatments work to dramatically enhance the eyes and reduce the need for daily make-up application, therefore proving to be extremely popular treatments to offer together for best results.
Upon enrolment you are provided with comprehensive learning materials and also complete an online webinar lead by our expert tutors. The course is completed entirely online from the convenience of your mobile phone, with no attendance of our training centres required. The tutor led online live training session will take you through the process to perform these hugely popular treatments, as well as learning the theoretical knowledge and safety procedures involved in practising these treatments to an industry-standard. Study from the comfort and convenience of home, with an experienced course tutor on-hand to help.
Following the online training session, you complete practice of your skills at home on friends and family (or mannequin training hand as needed during lockdown). Submit 3 case studies for evaluation.  Once case studies are completed successfully, you'll achieve your ABT accredited diploma allowing you to gain insurance to work from home or mobile.
To enable you to make the most of this professional course we advise that you purchase an optional starter kit to practice with and then for using on your first few clients.
Q How does Virtual Academy work?
You book on to your chosen Virtual Academy course. We email you the course manual to begin learning. You complete an online webinar led by our expert beauty tutors. This can be completed on your mobile phone for convenience (also on most tablets and PCs if preferred). You watch the tutor live online but others won't see you during the training session so you can be anywhere, even in your pyjamas!
We send you a recording of the webinar to use alongside your course notes, to assist you in practising your skills. You practice on friends and family at home (or a training hand or training head as appropriate). You submit your case study by email, for evaluation; once you feel confident you are achieving a professional standard.
A live assessment on-line will check your progress. Once successfully completed, you receive your ABT accredited diploma certificate by email within 2 working days to allow you to begin earning, working from home or mobile.
Q Do I have to attend a training centre? Are there exams?
Not at all, the training course is completed entirely from home. The learning materials and webinar are delivered entirely online. You practise your treatments at home and submit a case study for evaluation by email. A live assessment on-line will check your progress. You then receive your accredited diploma by email. There are no exams or assessment days to attend. You can conveniently complete the course using your mobile phone (or most tablets or PC as you prefer).
Q Who accredits the courses? Can I work with the diploma?
Our Virtual Academy training courses are fully accredited by Associated Beauty Therapists (ABT) who are the UK's leading provider of beauty therapist membership and insurance. With the diploma you can work offering treatments to paying clients, from home or mobile. You are also then eligible to purchase beauty supplies from your preferred beauty wholesale supplier.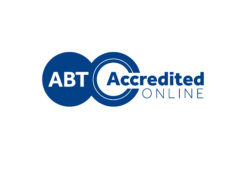 ---
Health, safety & hygiene
Consultation techniques
Client preparation
Product information and usage guidance
Eye and eyelash anatomy
Contra-actions and contraindications
Health and safety procedures
Procedural steps for lash Lift & Eyelash Tinting
Aftercare advice
Lash lifting treatments are aimed at those wanting long-lasting, natural-looking eyelash enhancement without the need for mascara or lash extensions; something that is desired by many and currently in high-demand. The process uses innovative, effective techniques to gently uplift and straighten the lashes, creating a more prominent, enhanced lash-line to define the eye shape of your client. Eyelash tinting, especially popular for those with fairer colouring, is an efficient treatment in creating the much-desired darker eyelashes, and can be retained on the lashes without staining or streaking. The results last approximately 6-8 weeks and once your client has tried these treatments, they will return regularly to maintain the enhanced appearance of their natural eyelashes. These profitable services can be offered together and will provide you a steady source of income from returning clients.
Our ABT Accredited Virtual Academy course will teach you to perform these treatments with confidence, all from the convenience of your mobile with no requirement to attend the training centre. Flexible, affordable and accredited learning!
Our Virtual Academy courses are suitable for complete beginners and do not require any prior learning to be able to train with us; many of our students are not yet beauty trained and are looking to start up a business in the industry. We welcome students of all backgrounds and abilities. You are assured of a warm welcome from the tutor of the online webinar training, with the opportunity to ask questions and receive support as you need throughout your learning. 
When you have successfully completed your training course(s), you will receive a diploma issued by The Beauty Academy and accredited by ABT recognising your achievement. The diploma is equal to that provided for our face to face training courses. This allows you to gain insurance to begin earning working with paying clients from home or mobile. They are also great to support applications for further training courses or indeed may be considered CPD for existing therapists.
We recommend purchasing student insurance (£20 + insurance tax) while studying and then our professional insurance package before you offer treatments to paying clients. Remember to follow closely what you have learned on your course and to always adhere to best practice. You can find out more and purchase insurance online by visiting the page for Information on Insurance Scheme
Virtual Academy courses are an excellent starting point for those who have a passion for beauty and wish to learn new skills. They are also perfect for the accomplished beauty therapist looking to expand the range of services they are trained to provide to meet the demands of their client base. Completion of this course will equip you with the essential knowledge and skills to provide pampering on yourself and also to friends, family and paying clients. Upon completion you can obtain insurance to begin earning offering these in-demand services as the diploma achieved is accredited by ABT.
We recommend all students purchase Student Insurance while studying their Virtual Academy course. This is available for just £20 (plus tax) and covers you while practising your treatments on friends and family. This can be purchased securely online directly from Radius Insurance.
Upon successful completion of your course, you will be issued with a diploma from The Beauty Academy which is accredited by ABT, the leading provider of professional beauty insurance. This will allow you to gain Therapist Insurance to cover you when working from home or mobile providing your treatments. Find out more about Therapists Insurance 
Our courses have been designed following over 29 years experience in delivering private beauty training. We understand the requirements of our students and our Virtual Academy courses are delivered in an easy to follow way, with the webinar accessible on your mobile phone (or most tablets and PC as you prefer).
Comprehensive course manuals written to the highest industry standards and accessible online whenever you require, allow you to develop the essential knowledge and skills to be successful within beauty.
Our in-house Support team is available through your studies and beyond.
Share your thoughts!
Let us know what you think...
Course Info & Price
Course Duration

Online Webinar
No hidden charges: includes all exam fees & VAT.
How to Apply
3 reviews
Customer Reviews