ProSpa Sugaring Kit
Our Sugaring Kit has been carefully and specifically designed to ensure it is as easy to use and apply. This kit is ideal for those taking the Online Sugaring Course for use to complete your case studies.
*Please note for classroom courses, all products/tools are provided at the centre on the day so kits are not required to attend. This is for use following training.
Contents may vary, subject to substitution dependent on stock levels to equivalent products as required by the supplier. Kits sent direct to address given with your booking, to be received within 3-7 working days.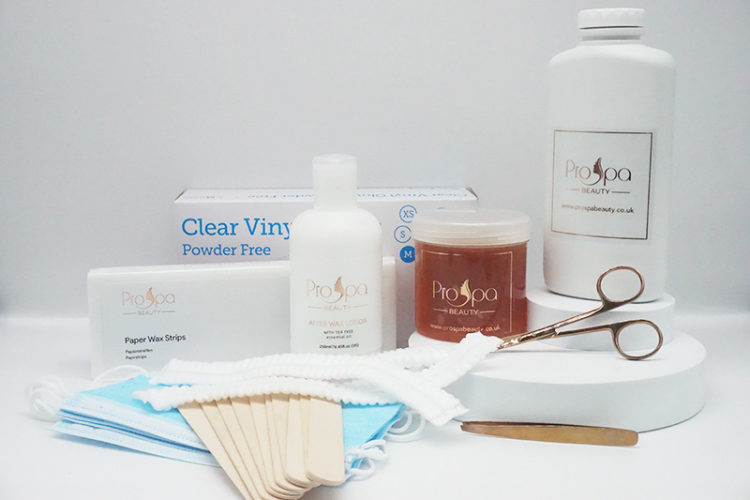 Sugaring Kit includes:
Pro Spa Sugar Paste x 3
ProSpa Talc Powder
ProSpa Rose Gold Tweezers
Prospa Rose Gold Scissors
ProSpa Wax Spatulas X 100
ProSpa Wax Strips X 100
ProSpa Pre Wax Cleanser 250ML
ProSpa After Wax 250ML
Box of Vinyl Gloves X 50 Pairs
Facemasks X 10
Hairnets X 25
Aprons X 10
Share your thoughts!
Let us know what you think...
0 reviews
Customer Reviews