ProSpa Hybrid Lashes (Pre-Made Fans) Kit
ProSpa 3D express (pre-made fans) kit is perfect for beauty professionals throughout the industry who want to deliver quick Hybrid Lash Extension treatments. Manufactured especially for both beginners and advanced technicians. Containing everything you will need to create the perfect set of lashes using pre-made fans. This kit is ideal for those taking the Online Hybrid Lashes Course for use to complete your case studies
Note: This kit does not contain any individual classic lashes required to create the Hybrid framework. You will need to source these separately but can use any brand of individual lashes; alongside this kit to complete your Hybrid Lash Extension treatments.
Contents may vary, subject to substitution dependent on stock levels to equivalent products as required by the supplier. Kits sent direct to address given with your booking, to be received within 3-7 working days.
Excellent value, recommended retail price on this kit is £135. Available to The Beauty Academy students for only £109!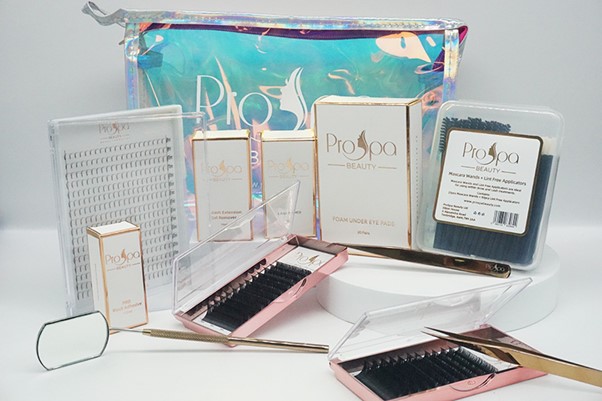 ProSpa Hybrid Lashes (Pre-Made Fans) Kit includes:
ProSpa Bag
ProSpa Pro Black Lash Adhesive 5ML
ProSpa Rose Gold Tweezers #7
ProSpa Rose Gold Tweezers #10
ProSpa 0.18 Mix Tray
ProSpa 0.07 Mix Tray
ProSpa Lash Primer 15ML
ProSpa Lash Gel Remover 10ML
ProSpa Rose Gold Mirror
ProSpa Pre-Made XL 0.007 Mixed 9-13mm
ProSpa Foam Under Eye Pads (x20)
ProSpa Mascara Wands & Applicators (75PK)
Share your thoughts!
Let us know what you think...
0 reviews
Customer Reviews