Our Online Express Lashes and Lash Tinting will teach you how to safely and successfully perform highly popular Express Lash treatments which are ideal for those who want a high speed lash transformation service; with the length and volume boost of lash extensions but without the costly maintenance commitment and long appointment time for application. Working with only one pair of tweezers, it is also a much easier technique to master for those new to lashes or who struggle with dual tweezer use.
What are Express Lashes?
You can deliver a stunning set of lash extensions in just 20-30 minutes.

Also learn to include coloured lashes into your lash treatments for stunning results.

Uses same products as semi-permanent eyelash extensions. Applied in a quick, skillful manner sitting the individual lashes one by one directly onto the natural lashes, without the need to isolate individual hairs.

Helps to diminish to appearance of gaps in natural lash hair growth, extend length and boost lash volume.

Can last for up to 14 days (typically 3-7 days) if clients follow good homecare practices to care for the lashes.

Great for weddings, holidays, weekends away, work events, festivals, parties etc. where your client wants to look her best but can't afford or doesn't want long term lash extensions.
This course is fabulous for:
Those therapists who want to try out offering lash extension services before committing to more advanced training. No prior lash experience required.

Those who struggle with the lash isolation skills which may previously held them back from being able to offer lucrative lash treatments. 

Those wanting to extend their lash skills to add a quick lash service and also to apply coloured lashes for great effects!

Those wanting to offer more affordable lash services to clients, due to the reduced application time. A great additional service for existing lash techs.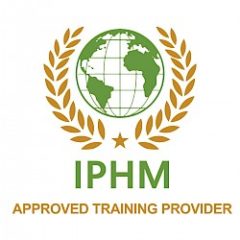 Health, safety & hygiene
Consultation techniques
Contraindications
Application of Express Lashes
Use of coloured lashes to enhance the look
Removal process for Express Lashes
Application of Strip Lashes
Lash Tinting
Aftercare advice
Eyelash extensions are now one of the most popular treatments requested by clients, with celebrities and fashion pushing forward the trend of longer, thicker lashes. Express Lashes allow you to begin offering quick, effective treatments that typically take only 20-30 minutes to apply. Results can last up to 14 days (typically 3-7 days) with good client homecare. They are great for anyone who wants lash extensions for a special occasion but doesn't want the time and cost commitment of classic lash extensions.
Express lashes use the same products as semi-permanent lash extensions but are applied in a skilful process involving placing individual false lashes onto the natural hairs, without need for lash isolation. This speeds up the process but gives flawless, temporary results. Express Lashes require professional removal giving you a great opportunity to promote additional services and build a loyal, regular client. 
As part of this course, you will also learn the benefits of using coloured lashes for great effects and how to provide these as part of your Express Lash services to get ahead of the competition and offer something that will guarantee word of mouth and new clients as your results stand out!
 Our online course will teach you to perform eyelash extension treatments with confidence. 
Our online courses are suitable for complete beginners and do not require any prior learning to be able to train with us; many of our students are not yet beauty trained and are looking to start up a business in the industry. We welcome students of all abilities, whether you are looking to learn a new skill from scratch or currently working as a therapist and looking to refresh your knowledge of particular treatments.
When you have successfully completed your training course(s), you will receive a certificate issued by The Beauty Academy recognising your achievement on the Online course. These are great to support applications for further training courses, entering employment or indeed may be considered CPD for existing therapists.
You should purchase our student insurance policy (£20) while studying and then our professional insurance package (£70) before you offer treatments to paying clients. Remember to follow closely what you have learned on your course and to always adhere to best practice. You can find out more and purchase insurance online by visiting the page for Information on Insurance Scheme for online courses.
Once you have completed your practical training day with us, there is no additional work to be completed. Your diploma certificate will be sent to you within 1-2 working days and you can then begin working from home and/or mobile, once insurance has been obtained.
All courses completed with The Beauty Academy are accredited by ABT allowing you receive a 10% discount off your policy with ABT Insurance when you quote ACADEMY99
The Beauty Academy also offer a discounted insurance scheme with Balens; a Specialist Insurance Brokers aimed at Health and Well-Being Professionals, offering both Therapist and Student Therapist insurance for those who train with us. To learn more about the Balens insurance scheme, please click here.
The online courses are an excellent starting point for those who have a passion for beauty and wish to learn new skills. Completion of the online courses will equip you with the essential knowledge and skills to provide pampering on yourself and also to friends, family and paying clients.
We offer high-quality ABT accredited training with experienced tutors, professional equipment and a great atmosphere to train in. Our training centres are well-equipped, within easy reach of public transport and regularly inspected by the awarding body (VTCT) which we provide qualifications through; to ensure we are giving you the best service for your money. We pride ourselves on working with only qualified and industry experienced tutors who are friendly, welcoming and happy to go the extra mile to deliver the very best student experience possible. 
All courses are run as smaller groups than most other providers, allowing plenty of opportunity to ask questions or seek further support if required. Our training centres are permanent and exclusive to us and they are always set-up ready to begin your training. All centres have the very latest equipment and products required to adhere to industry standards. We also provide free and unlimited on-going access to our Support Team who are available to answer queries or provide guidance within any aspect of your course with us, contactable on either email or telephone.
Share your thoughts!
Let us know what you think...
0 reviews
Customer Reviews