Additional Course for BTAS Accreditation Fee
As simple as 1, 2, 3…
1 – Decide how many courses from our Approved List you'd like to accredit to identify right accreditation package for you (Gold, Bronze or Silver).
2 – Click & complete the Application Form online. Quick & secure. Click for Guidance on the Application Process & courses we can accredit. Decide whether you want to produce your own Course Manuals & Policy Documents or purchase our templates to support your application. Read our Guide to Creating Course Materials.
3 – Purchase chosen Accreditation Package plus any add-ons required securely online. Our team will be in touch within 24 working hours once your form & payment has been received to finalise your accreditation application.
Not yet qualified to teach? If you need to achieve your teaching qualification still, we can offer this alongside accreditation at a reduced rate of £449. Click for details of our VTCT Teaching Qualification.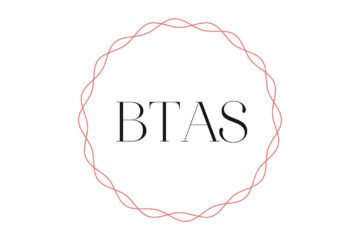 Additional Course for BTAS Accreditation
When applying for BTAS Accreditation, ensure you select the right package from the options of Bronze, Silver or Gold levels to meet your needs (to include between 1-5, 6-10 or 11-20 courses).
Additional courses can be added on to the Gold Package or individually at any time beyond your initial accreditation at a fee of £125 per course* to allow us to process and validate the course quality, documents and delivery to meet our requirements for BTAS Accreditation.
Please add the required number of add-on course fees to your basket before processing payment, (along with your Gold accreditation package is this is your first application).
Guidance on the application process and documents required for BTAS Accreditation can be found here.
*This fee is only applicable if you require more than 20 courses for accreditation (alongside the Gold Accreditation Package) or when accrediting a new course beyond your initial BTAS accreditation. Provided no course details change, you will not need to pay this specific add-on fee again upon renewal of your accreditation.
Accreditation lasts for 12 months and is subject to meeting the requirements of the accreditation application process, providing suitable documents to support your application. Our team will be in touch when renewal is due to re-confirm your details & quote accordingly on the cost to extend your BTAS accreditation.
You will need to supply copies of all course documents for each course you wish to accredit including course manual(s), presentation(s), video(s); and lesson plan for all classroom or online live taught courses. We will also need to see relevant beauty qualifications and teaching qualification for all tutors who will be delivering your BTAS Accredited courses.
Our accreditation team will work with you to assist you to achieve successful accreditation, however should you be unable to provide the documents or meet the requirements set out in our Application Guidance, the application fee will unfortunately be non-refundable to cover our administration cost in processing your application.
Once your accreditation package payment and application form is received, our accreditation team will be in touch within 24 working hours to confirm your application is in progress.
Share your thoughts!
Let us know what you think...
0 reviews
Customer Reviews