Work Well, Stay Well to Avoid Covid-19
It is increasingly difficult to avoid the risk of contracting Coronavirus for those who work facing the public, as more cases are reported every day. As any self-employed therapist or owner of a small business such as a salon will know, having to close for days or even weeks could spell disaster. However our blog focuses on some top tips to help you stay healthy and working while safe to do so…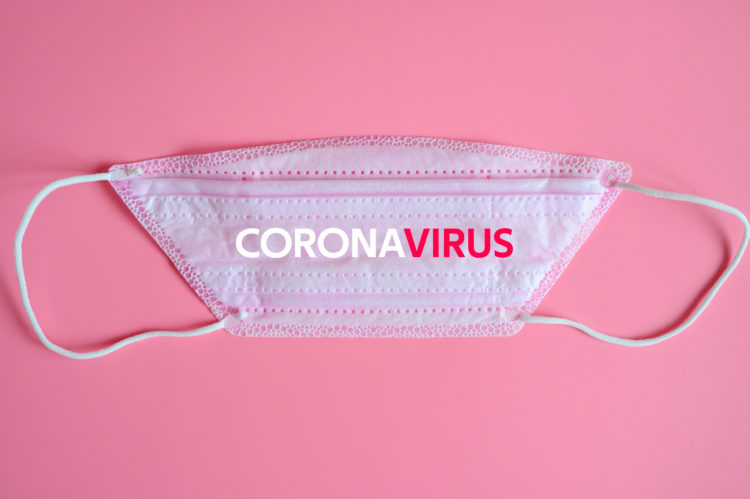 Ensure you wear your face mask where possible and appropriate, whether that is facing clients in the salon or visiting the beauty wholesalers. Additional PPE like a face visor is also highly recommended when delivering treatments to help you stay healthy and minimise risk of spreading the virus. Ensure clients are briefed on the need to bring and wear a face mask at all times while in the salon / treatment area. You may wish to keep some spare disposable masks by your salon entrance for those who may forget.
Avoid contact with those who are ill or suspected of being ill with the virus. Ask all clients who are showing symptoms such as a new, persistent cough or fever to cancel their appointment at the earliest opportunity by telephone (and not to come into the salon) to reduce the risk of contact with the virus. Call them after 3-4 days to see how they are recovering and to reschedule their appointments for when they are feeling better and out of any required self-isolation. This not only builds rapport by caring for your clients but also keeps your business thriving.
It is a good idea to send a text to clients to check in on them the day before their appointment. This helps minimise last minute cancellations (and a chance to offer out and fill last minute appointment spaces). It might also be worth considering how you can streamline your consultation process, in particular for existing clients to minimise face to face conversations or arrange a well spaced area that you can conduct these.
Ensure all coughs and sneezes (both yourself and clients) are caught in a tissue that should be disposed of immediately within a lined bin. Ideally have a pedal bin to avoid touching the bin lid. Provide tissues within all areas of the salon including your work area at all times and hand sanitising gel.
Ask clients to wash their hands thoroughly upon arrival at the salon with soap and water (or indeed at their homes when you arrive, if working mobile). Provide paper towels for hand drying and avoid towels that may spread the virus where hands are not washed correctly or for long enough. You might like to have a focal sign at your reception area thanking clients for their help with this. Don't forget you should be able to sing happy birthday twice to ensure you have washed hands for long enough and follow NHS guidance on ensuring you are thorough.
Wash your hands thoroughly before and after all clients. Decant hand gel and/or soap into pump bottles where possible so that you do not re-contaminate your hands closing bottle caps after hand washing.
Wash your hands thoroughly immediately after each client and always before eating or drinking. When sipping water, use a bottle with a resealable cap. Never eat at your work station, ensure you keep clean, private kitchen facilities within the salon.
Clean all working areas thoroughly with disinfectant products such as Dettol surface cleanser or bleach after every client to include door handles, desktops, and toilet facilities. Wear disposable nitrile gloves whenever cleaning to minimise the risk of contact with the virus. Use a plastic couch cover to allow quick and easily disinfection and cleaning between clients while protecting your couch surface. Disposable couch roll should be placed over all work surfaces for clean practice throughout treatments and towels changed between clients and washed at 60 degrees.
When you finish working (or between clients if practical), change your beauty tunic and avoid wearing 'work' clothes once home. Avoid wearing shoes within your home where possible and shoes such as crocs which can be wiped over with a disinfecting solution are also a great idea as an additional precaution.
If you develop any symptoms, be sure to seek out a test wherever possible and to self-isolate while awaiting the results. Follow current NHS advice to not only give yourself the best chance of a positive and speedy recovery but also to avoid spreading the virus to vulnerable people. While having time away from working is financially difficult, the health of yourself and your family is more important than anything else. The time away can be used productively for example to write social media content, plan marketing events, complete online training to learn new treatments or upskill, or even just take time for self-care and rest.
The above is all based around current NHS advice, although we recommend you keep up to date with local and national press and the NHS website to ensure you are following all the latest and best healthcare advice for your area.
Our training centres are currently all open and operating with strict Covid-Secure measures in place.  Should you need to self-isolate over the coming weeks and want to use the time to learn some new treatments to bring your business back with a bounce, you might like to consider our accredited online courses. More details about these insurable, flexible online courses can be found by clicking below.
---