Unsure about this new 'Express Acrylic Nails' everyone is talking about?
Here is everything you need to know…
So far, nail trends are the biggest treatment to go in and out of fashion faster than you can imagine. First, it's beautiful, long acrylic extensions to mirror all the celebrities looks. Then its natural gel polish to give a hint of colour to your outfit. Sometimes girls even decide the natural look is nicer and go totally nail naked (but that's not very often!).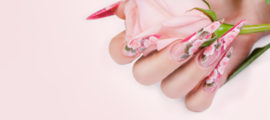 So, what is this new Express Acrylic Nails all about?
Well to start, the formula delivers strong, flexible and feather light nails (which acrylics don't), that nail technicians and their clients can rely on. It surprisingly is stronger than a hard gel but feels lighter on client's fingers. But what about the facts? Acrylic Gel is 23% lighter than acrylics and 16% lighter than hard gels which means it is the lightest product on the market! Astonishingly, it does not give any lifting or separation during wear which you think having a natural feeling it would.
I know what you're thinking, there must be issues with the prep or the messiness of this product, right?
Think again! Acrylic Gel comes ready-made, in a squeezee tube to avoid any guesswork during application. 30-50 sets can be produced from just ONE tube, depending on sculpting or overlay application. No Mixing, no ratio's and no monomers are included in this product, so think of the time you will save! This fabulous product only needs to be smoothed and guided into place with a brush moistened with a slip solution liquid. How easy is that!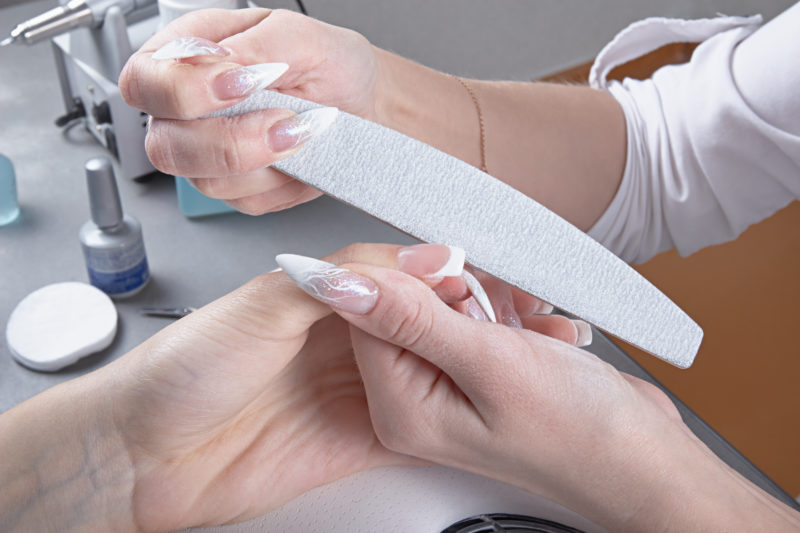 There are a range of colours to chose from or finish off with a gel polish over the top to add to that wow-factor.
So, no more messing around with acrylic liquids and powders or slippery gels. Your prayers have been answered!
For any more information on the treatment, see our website as we now offer this as a training course!  https://www.thebeautyacademy.org/product/hybrid-acrylic-gel-nails-training-course/
---