Top Tips For Written Exam Success


At The Beauty Academy we pride ourselves on the large numbers of students successfully achieving a professional qualification every month whether that is an NVQ, VRQ or City & Guilds Award. Understandably all students may feel nervous in the run up to their exams and we have gathered our top tips from our Assessors, Support Team and past students to help you to combat the nerves and achieve exam success!
Our NVQ & VRQ programmes involve a multiple choice written exam as part of the assessment process. These tips will not apply for City & Guilds courses as there is no written test for these; however next week we will be giving our top tips on the Practical Assessments which you may find helpful.
The written exam is a multiple choice format test. There will be at least one Anatomy & Physiology test paper and one paper for each treatment covered by your course e.g. a paper for facials, waxing or body massage etc. The questions are written by the Awarding Body and the knowledge required for this exam will have been covered within your written assignments that you completed as part of your coursework. Based on this, there should be no scary surprises as this will be knowledge that you have been learning for some time and should be familiar with by the time you attend for exams.
While most students will achieve the 70% pass mark for each paper on their first attempt, it is important you have revised thoroughly before sitting your exams. If you don't pass first time for any reason, it's not a problem as you have up to 3 attempts to pass all written papers. However make sure you are familiar with the T&Cs before arranging your assessments as there are costs involved with arranging resits or to reschedule booked exams.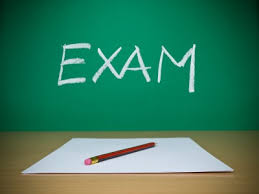 ---
Our top revision tips for the written assessment:
1. Break your revision down in to bite size chunks. Don't try to cram too much too quickly. Make a revision plan broken down by day or week as to the topics you will cover and stick to it.
2. Take one section or subject area at a time for revision – remember you will sit at least one Anatomy & Physiology Paper and then one exam paper specifically on each treatment covered as part of your course.
3. Most students find the A&P exam requires the most revision as there are many areas to cover and diagrams to learn. Ensure you study all diagrams such as the structure of the bones of the head and body, diagrams of the muscles of the face and body, what each system does and where it can be found within the body e.g. circulation, lymphatic, digestive etc.
4. Some students use sheets of clear projector plastic to draw out the diagram and then label it. Others might use a friend and a washable marker pen to mark the muscles of the face. But whatever you do, ensure you are using the diagrams provided to you in the revision notes to guide your preparation as these will be the ones that appear in your exam.
5. Post it notes are your friend! Use them wherever you will see them regularly to note down the points you find most difficult to learn or remember. Alternatively print the diagrams from the notes and place them on the fridge. Take screenshots on your phone or tablet of areas you struggle with and save this as your home screen. Seeing these points regularly in the run up to your exams will help the info stick!
6. Make use of the revision notes provided to you to give you examples of the kinds of questions that may come up or the kinds of wording that may be used. If you're familiar with how the questions are asked, it makes it easier to understand what the exam questions are really asking you.
7. The study guide has all the information you require. You can download it to your tablet or phone, or you can print this if really required (try to save the trees!) but this can then allow you to read it little and often everyday perhaps on the commute to work or in your lunchtime.
8. Don't book your assessment until you've started your revision and feel ready. Make sure you have planned enough time to be prepared as fees apply to reschedule your assessments once booked.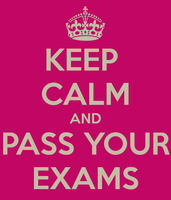 ---
Our tops tips for passing the written assessment are:
1. Make sure you arrive in plenty of time for the exam to give you a quiet moment to reflect. Nothing is worse for exam nerves than last minute panic and rushing.
2. You might want time to quickly revisit your revision notes before the exam begins, others find this makes it more confusing at last minute; you are the best judge of your preferred learning style. If it doesn't work for you, don't feel you have to!
3. Ensure you read the question fully before giving your answer. Where a student gets it wrong, its often because they have misread the question or answered in haste. Check if it asks if something is or isn't true or if a treatment does or doesn't do something. The first word of the question usually dictates what kind of response they are looking for.
4. Remember the exam is multiple choice and so if you are unsure, first eliminate the answers you know from the options given are definitely wrong. This should then help to get you thinking and narrow down the possible options. Most students find the multiple choice format helps to jog their memory and is much easier than essay questions.
5. If you're stuck on a question, carry on with the paper and come back to it later. Sometimes you will remember the answer as you work through the rest of the exam as this gives you time to think. Whenever you try to focus on something too much, it always makes it harder to remember!
6. Always read back through your paper to check your answers and make sure you haven't missed any questions by checking your question numbers follow on from one to the next without any gaps. The end of the test paper is usually marked with END OF TEST.
Remember the Support Team are here to help you – if you have
any questions about your exams, don't hesitate to email
0333 800 7700
for
guidance.
Good luck!
---