To Tip or to Sculpt – Pros & Cons
So you may be new to nails and just learning the basics… Or you may have been a nail tech for some time and become comfortable offering nail extensions using the tip and overlay method. It's a great way to start offering nail extensions but do you know the benefits of sculpting nail extensions? Surely nail extensions are all the same, right?
Wrong!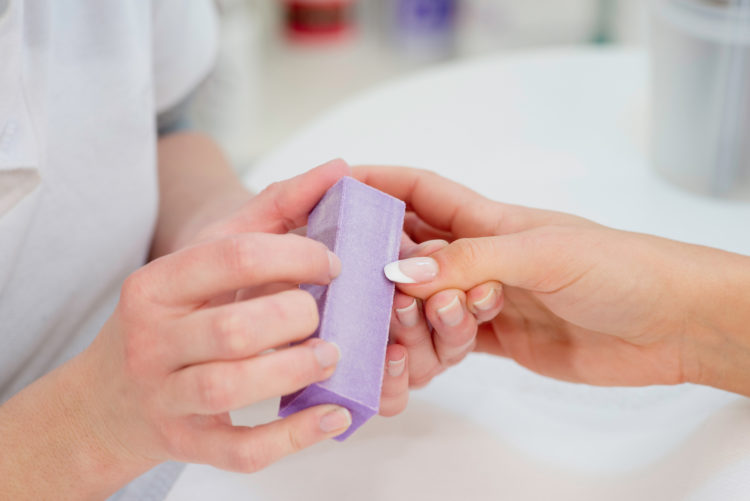 So What is Sculpting?
Sculpting involves the use of a nail form, carefully positioned to act a temporary platform upon which to begin building a nail tip using your chosen nail system (either UV Gel or Acrylic). You then create a base for your nails and build upon this to create the desired nail length  and effect e.g. pink and white, encapsulated glitter or art, coloured or clear nail extensions. There a huge number of advantages to creating nail extensions using the sculpting method…
Tip & Overlay Versus Sculpting
Tip & Overlay involves selecting different sized ABS plastic tips which must be tailored, glued and blended
Tip & Overlay can create strong extended nails for those with short natural nails but requires reasonably smooth nail plates for tip application
Tip & Overlay can allow you to create attractive nail extensions with an easy to create uniform smile line
Tip & Overlay is great for creating natural (clear) or pink and white nail extensions
Tip & Overlay is a great way to begin initially offering nail extensions
Tip & Overlay gives great uniform nails that look good even on nail biters
Tip & Overlay will require more products/tools. You will need a good selection of tips sizes/styles, tip cutters and a good nail glue.
Tip & Overlay is easy to master but can take longer overall (usually 60-120 minutes) for a full set with time and experience due to additional steps involved in using tips
Sculpting involves simply applying a nail form to use a platform to build a nail extension
Sculpting allows you to create strong extended nails working around a number of issues such as damage or unevenness of natural nails as there are no false tips to adhere
Sculpting can give high level, competition finish nail extension results with bright smile lines although this can take time and practice
Sculpting gives so much flexibility and potential creativity such as glitter tips, encapsulated nail art and more
Sculpting involves a lot less kit/products – you don't need trays of tips, adhesive or tip cutters. Simply nail forms and the usual products for your system.
Sculpting is a greater follow-on advanced skill set for nail techs to take their nail extensions to the next level & give an edge over competitors
Sculpting will allow you to fit in more treatments to your salon day as usually you can sculpt a full set within 45-90 minutes (with time and experience)
Discover our Nail Extension Training Courses!
Give us a call on Freephone 0800 999 2277 or browse the suggested courses below!
---