The Beauty Academy Top Tips for Practical Assessment Success


All qualifications (NVQ, VRQ and City & Guilds involvepractical assessment where you will attend with a female model of your choosingand you will complete a set schedule of treatments (as detailed to you at thetime of booking). A friendly Assessor will observe your treatments and ensureyou are working safely, hygienically and to a commercially accepted standardand timing. You will just be doing what you've trained to do and beenpractising at home so there is no need to feel nervous.
---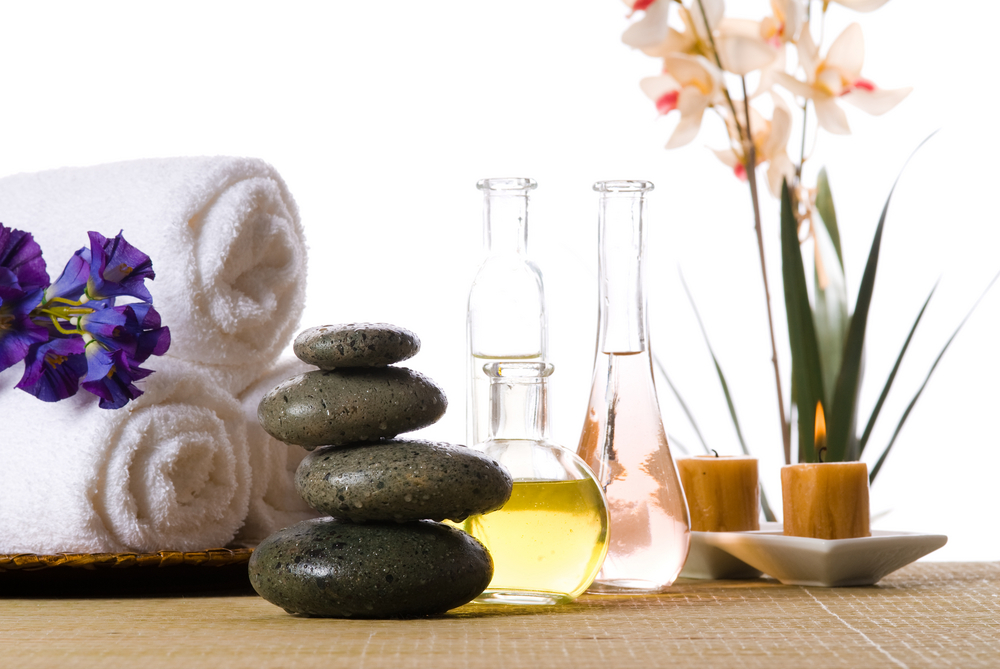 Our toptips for preparing to take your practical assessments:
1. Read through the assessment information sent to you such as the schedule for each day of practical assessment as soon as possible. Ask any questions and clarify anything you do not understand by email as soon as possible.
2.Arrange your female models for the assessments days as soon as possible. Thiswill help you to feel confident as the assessment days approach as you know whoyou will be working with. Make sure you choose reliable models who you feelhappy working with and with whom you have good rapport.
You might wish to wish to use models that you have previously practised with, friends or family, or advertise for new clients who are willing to come with you for assessment. Some qualifications require that you do not use models from within your portfolio and some require that you should not work with other students as your models but the Support Team can advise if you are unsure.
Many people are happy to take a day off to help you if it is arranged at the earliest opportunity and promoted to them as a day of free pampering. When arranging your models ensure they are free of any contra-indications to the treatments you will need to perform with them.
3. Ifyou are struggling to find models consider all options as early as possiblesuch as advertising on websites such as Gumtree.com to find models who arelocal to you or to the assessment centre.

We also provide a model register andso can send details of potential models for you to try to contact.

Alternatively consider the power of social media – post on your Facebook or TheBeauty Academy Facebook page to widen your circle of contacts.
The Beauty Academy Facebook Page
4.Prepare your products and tools for the assessments ahead of time and make sureyou've had plenty of practice using these products so that you know what toexpect e.g. how much of your exfoliator to use or how long your chosen brand ofnail polish takes to dry. This way there will be no product related surpriseson the assessment days!
5. Think about how you will transport your products for the assessment days, especially if travelling by public transport and try to purchase sample or travel sizes of products where possible to minimise how much you bring with you.

If you have a beauty trolley on wheels these are excellent to transport your kit for assessments and great going forward for your business if mobile. However you can make use of a small suitcase on wheels that you may have already or a plastic storage box just to keep every upright en-route otherwise.
6. Whenpacking your kit to take with you, try to arrange it so that the items you needfor each treatment are grouped together perhaps using plastic sandwich typebags etc so that it is quick and stress free for you to set up on theassessment morning.

Pack your towels at the bottom of your box or case to helpcushion your products in transit.
7.Prepare your uniform ahead of time, ensuring your clothes are a good fit andare comfortable to work in to deliver all of the treatments you will need toperform.

You should wear a clean professional beauty tunic with short sleeves, smart fitted trousers and closed toe, flat soled black shoes like a ballet pump style shoe or lace up work shoe is fine.

Remember you will need to be well presented on the assessment days including hair tied up, nails clean and short and nails must be free from nail extensions or polish. Remove any jewellery the night before your assessment as with the exception of a small pair of stud earrings and a wedding band, no jewellery should be worn on assessment days and no valuables should be taken to the training centre.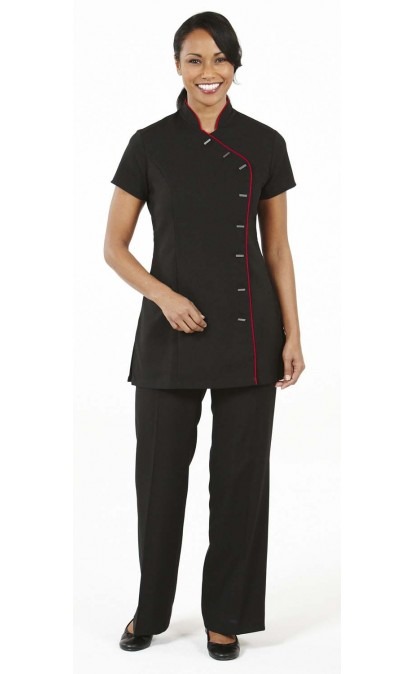 Recommended Sources for Beauty Uniform include Simon Jersey or Salon Wear Direct, or websites like eBay. Tunics can be bought for as little as £9.99 but you will need to allow adequate time for delivery before your assessment day.
8. Carry out a 'dry run' of the assessment day schedule at home with your chosen model before the assessment day if you can. This will give you a chance to practice setting up your trolley, completing your consultations and homecare exactly as you will on the day and will also let you check your treatment timings are correct. A rehearsal is perfect for calming any nerves.
9. A 'dry run' also gives you an opportunity to check whether there is anything you are unsure of so that you have time to contact the Support Team for advice before the big day arrives.
10.Ensure you have kept your skills and knowledge up to date by practising andreading through your training notes before your assessments.

You might want tobook and attend refresher training before your assessments if it has been alittle while since you have been able to practise some of your treatments athome so consider this before arranging any assessment dates.

There are somecosts associated with retaking or rescheduling of assessments so it isimportant that you are ready and prepared before you commit.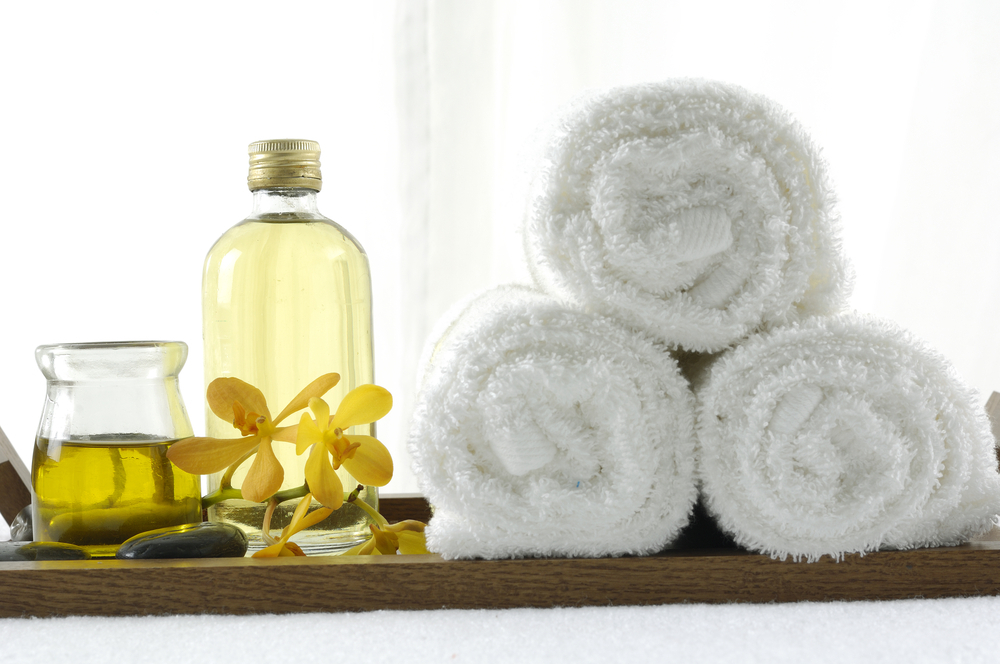 Our toptips for achieving success on your practical assessments:
1.Prepare a quick guide card on a postcard or A5 piece of card that has a quickbullet point step by step for each treatment you need to complete. You can useyour training notes to help create these.

This is then useful to read throughthe night before, on the way to your assessment days if travelling by publictransport or in the lunch break during assessment. It will help give youconfidence and refresh your memory.

You mustn't have these out or refer tothese during your assessments however as it is exam conditions.
2.Leave plenty of time to arrive at the centre on your assessment days. If yourmodel is travelling separately from you, ensure they are clear on where theyneed to go, when they need to arrive and call them the week before theassessment day to check there are no last minute issues. You might want to sendthem the link from our website giving directions and access to Google maps, toguide them on the morning of the assessment.
3.Think about any health and safety issues when setting up your treatment area.Take a step back and make sure everything is as it should be before beginningyour treatments e.g. that there are no trailing wires, the chair is adjusted toyour height where possible etc. Think about your posture and professionalism atall times.
4.Treat the assessment day as if it were a day working in a salon. Speak toyour models as if they were clients, give advice or talk the model through thetreatment process as if they were a paying client, even if you know your modeland they have had the treatment before.
5. Afob watch is ideal to help you keep track of your treatment timings and ensureyou work at the right pace. These can be bought cheaply online or from mostwatch retailers or beauty wholesalers.
6.Think about the consultation during your treatment and how you might selecthome care advice that is relevant to the information you have gathered. Avoidgiving generic advice like drink lots of water or use sunscreen. Try to makethe advice specific to the treatment delivered and personalised to your model basedon their skin type or lifestyle for example.
7. Askfor feedback from the Assessor at the end of the assessment day. If there are anyconcerns or issues you will be notified by the Assessor immediately and even ifyou achieve a pass first time (which the majority of our students can), stillensure you take this valuable opportunity to gain feedback on your treatmentsand how you might further improve for the future.
8.Ensure you take all belongings with you at the end of the assessment day. The Beauty Academy cannot accept any responsibility for items left at the training centre and it could cause additional travel cost if you need to return to collect any items at a later stage.
If you need any advice or assistance relating to assessments, please contact our Support Team at
support@thebeautyacademy.org
or on 0333 800 7700.
Good luck!
---