The Beauty Academy Guide to Starting Your Own Beauty Business
So you've begun on the exciting road towards becoming your own boss and working as a self-employed Beauty Therapist Nail Technician, Make Up Artist or Holistic Therapist by enrolling upon your chosen course, but what do you need to do next to be successful in starting your own business?
There is nothing more satisfying than being your own boss, choosing your own hours and place of work (whether from home or mobile). You can work around other commitments such as childcare and you can choose exactly which treatments you wish to offer and which products you want to use.
However in order to succeed you need to plan carefully, research your local market and ensure you have taken care of all the legal and insurance obligations involved to ensure your business becomes a success.
Following our simple guide to get it right and reap the benefits of setting up your own business! Useful links can be found at the end of our guide.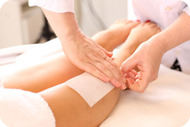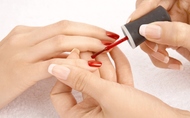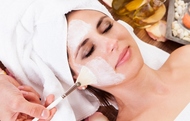 1. RESEARCH, RESEARCH, RESEARCH!
First you need to research thoroughly to ensure your business plan is sound. You need to decide which treatments you enjoy offering which can come through taking some courses in your chosen field. You don't necessarily need to know everything at this stage, just a few marketable skills and you can add to your repertoire of treatments once you begin working and have gleamed the demands of your building client base.
It is recommended to research your local competitor's – visit their salons or look online for local mobile therapists. Consider their prices, the product ranges they are using and also borrow inspiration to help design your own social media presence such as your Facebook page or website.
If you are wanting to rent a space to work or even your own salon, consider several possibilities thinking about the potential walk ins, footfall in the area, neighbouring businesses and whether they draw your target customer and also whether it offers enough space for any future growth of your business such as if you later need a second treatment room or waiting area.
Research local authority requirements in your chosen area, especially if working from a salon or from home. Some local authorities require you to have completed a recognised qualification such as a VTCT qualification in order to issue a special treatments licence to practice and all will require you to hold suitable insurance. If working from home, you may need to apply for a licence with the council or at least register with them as business rates may apply. If working on a permanent mobile basis, you will not usually need to consider your local council but will still need suitable insurance.
Finally research the initial outlay you will require. Many therapists begin by offering only a small number of treatments which helps to reduce the volume and range of products required initially. Once you are earning you can grow your range of treatments and products, or even shift to a more prestige brand. You need to weigh up the customers who may only come to you off the back of a particular well known brand name you may stock, compared with the cost to purchase these and that this may delay you starting to earn a profit or mean you need to charge a higher price for treatments.
2. PLANNING MAKES PERFECT!
Who are your customers?
First you will need to come up with a company name for your business – this is your chance to stand out, separate you from the competition and will become your branding over time. You need to ensure it is something professional, appropriate, easy to remember and easy to spell (when it comes to client's searching for you online for example). Catchy names are great but sometimes do not give the right image so you will need to weigh this up for your target market.
Secondly you will need to decide who you are aiming your business at – are you going to offer treatments to just women (as some female therapists do not feel comfortable carrying out mobile treatments with male clients, for safety) or to both genders? Are your services suited to a particular type of client such as sports people with massage treatments or to brides to be as with a make up artist? You want to try to keep a wide market without discriminating but so that you are able to target your specific market with your advertising. This will help you decide on the level of product brands you buy (budget versus prestige) and therefore your potential pricing structure.
What is your budget for setting up?
You will then need to prepare a realistic budget allowing for the cost of setting up your treatment area (if not mobile), buying products, towels, tools and a suitable uniform. You will need to be able to cover the overheads for any premises such as rent, power, water, business rates and insurance. Or you will need to consider the cost and depreciation of your car if working mobile. As a side note, you need to check your car insurance covers you to use it for business mileage and covers your tools/products in the event of damage due to a car accident or fire/theft.
You will need to explore whether you will need and/or could apply for a bank loan to help cover these costs but would need to budget for any interest and repayments from your earnings.
You will need to consider the cost of public liability insurance as while not a legal requirement when working mobile, you are highly recommended to have this in place to cover you in the event of a claim. Those working in a salon will need to have this to comply with your local authority licensing.
If rented premises, you may consider hiring someone to assist you such as another therapist, a receptionist or cleaner. Most will look to only hire staff once you are turning over enough profit to cover the additional cost but you will need to explore employment obligations and the process for tax and NI if you do decide to take someone else on.
Marketing!
Beyond having a solid business plan and budget including cash flow projections, you will also need to consider the costs of advertising and marketing your business which will most likely be at their highest cost at launch. Much of this work can be carried out online by yourself and with minimal cost such as advertising on Facebook community pages based in your local area. You will need to plan the launch of your business and produce suitable marketing materials or create an online presence to promote your services.
A good website will help to raise your business profile and there are many free website creating and hosting sites online that can help you to get this quickly set up at home without needing anything too fancy or expensive. An informative Facebook Page for your business are essential; where you can place your pricelist, latest offers, examples of your work, contact details and also use this to help build a local customer base. A page also allows you to gather customer reviews and let clients share your page with their friends giving your free advertising and publicity.
Think about local groups that may be interested in your services such as local mum and baby groups or social meet ups for the elderly. Many schools and religious groups offer charitable evenings and fairs which you may be able to have a stall within to promote your services and never underestimate the value of offering a gift voucher for charitable prize draws as this is excellent free yet positive promotion in your local area.
The Launch Party
If you have premises, you may wish to organise a launch event or open day to bring in walk in footfall and try to advertise this in the press such as your local newspaper or leaflet drop your neighbouring business and residential areas with a small flyer to get the word out.
Often you may have friends and family who can assist you on your launch day or evening with serving drinks, handing out leaflets and greeting guests which helps to keep the cost down but you will need to factor in any costs like drinks, nibbles or free samples/treatments you may give out at the event. Bear in mind these are an investment and provided you approach this as an opportunity to get definite bookings by encouraging guests to schedule an appointment with you before they leave the launch event. You must ensure everyone assisting at your event is well presented and geared up to make a good impression. You want your guests to go away with a good first impression of your business as a professional but relaxing service. Ensure you have any qualification and insurance certificates displayed to give potential clients confidence in your abilities and avoid hard sell as you don't want to put off your new customers before they've even paid for a treatment.
4. THE TECHNICAL ASPECTS
When working self-employed there are 3 main aspects you must consider to ensure you are working within the law:
You will need to register with HMRC as a self employed person as soon as you begin working. This will allow you to complete your self assessment for income tax online or by post every year. You will also need to set up payments for National Insurance which can be made annually or by direct debit. These are legal requirements that you must do to avoid incurring a fine or even prosecution. All income earned must be declared.
In order to make life easy ready for a self-assessment and in case your assessment is ever queried by HMRC, you will need to keep suitable records and documentation. You can offset some of your costs against your tax bill so should keep hold of any receipts or invoices for products, tools or costs related to setting up your business. You will also need to keep a record of all incomings such as money you are paid by customers for services or deposits towards bookings etc. This can be in a book or on a computer. It is recommended you keep these on a computer as spreadsheets make the calculations easier and more accurate, and also easier to supply to HMRC if requested. You must keep all records for 5 years. If set up as a cash flow spreadsheet, this will help with budgeting and also let you see when you begin to turnover a profit.
You will need to seek out suitable public liability insurance if working in a salon (recommended however for all therapists), buildings and contents insurance if renting premises and also suitable car insurance if working mobile that covers you for business use.
You will need to register with the local council if using a room within your own home for business use or for business rates and a local authority licence if working from within premises whether owned or rented. You may need to sign up to commercial refuse services depending on the treatments you are offering such as requiring yellow bio hazard bags if providing waxing treatments or needing to dispose of chemicals hazardous to health in a suitable bin so you will need to contact your local council regarding this.
You may wish to register with professional bodies for your field such as Professional Beauty or The Guild as this will help give clients confidence of your professional services and commitment to high standards.
5. GROWING YOUR BUSINESS AND YOUR SKILLS
Once you have your business established and are starting to build a regular client base, you may wish to look to complete further training as some prestige brands require you to complete their brand specific training or you may wish to start to offer additional treatments and need further training.
All therapists, even those with years of experience will commit to keep their knowledge and skills up to date and will usually complete some form of continued professional development such as refresher training every year to ensure they are working safely and offering the highest level of service to their clients. This is also important as most insurance companies will require you to have attended some form of training or development each year in order to renew your policy.
You should look to regularly attend professional shows and exhibitions such as the Professional Beauty Show or The Beauty Show at the Excel so that you can keep up to date with the latest treatments and get some of the best deals on new products. Some even offer free workshops or talks that you can attend to improve your knowledge and skills.
Finally you may wish to subscribe to a professional publication within your field to help you pick up tips, best practice and stay knowledgeable on the latest beauty trends. It really does pay to invest in your skill set as this is what you are selling every single day in the treatments you provide to your clients.
Running your own business is hard work and requires constant dedication, however it can have many benefits including the pride of seeing your business grow and the uncapped earnings potential!
USEFUL LINKS – please note these are for guidance only and do not necessarily form direct recommendation by the Beauty Academy:
REGISTERING FOR TAX SELF ASSESSMENT:
https://www.gov.uk/register-for-self-assessment/ov…
BALENS BEAUTY INSURANCE:
https://www.thebeautyacademy.org/insurance-scheme/
FREE WEBSITE BUILDING SITES:
---