Our new make up course might be perfect for you!
We are now offering a new make-up course which is a VTCT Level 2 Certificate in Cosmetic Make-Up. This new course is a great place to start if you are looking to start up your own business in make up, or alternatively work within the industry.
Not only does this course involve 3 days of complete make up training, it also has 1 day of Precision Lashes and Brows to go along side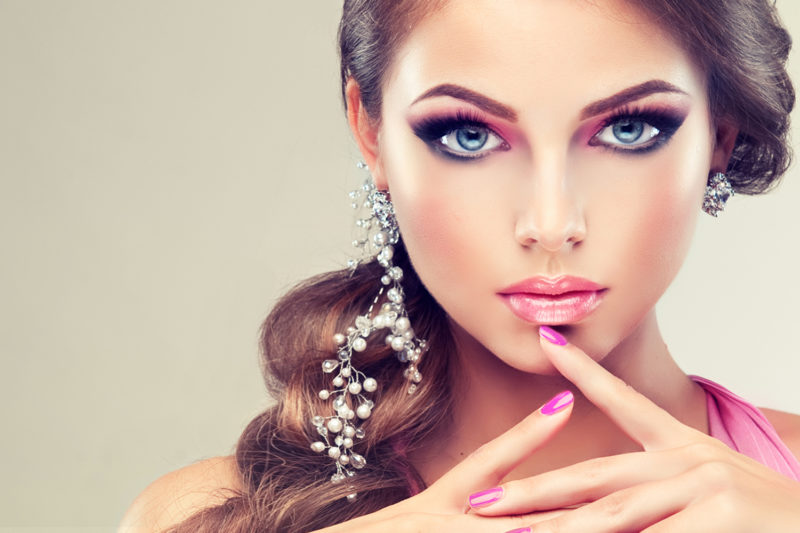 it. You will learn a range of techniques which will enable you to offer bridal make-up services to clients (including traditional, vintage and modern bridal), as well as the fundamentals of evening and special occasion make-up.  Our Precision Lashes and Brows course covers all the techniques you need to know to begin earning as a Lash Technician/Brow Specialist working from home and mobile (once insurance has been obtained). Dramatic eyes enhanced with bold flare or strip lashes are a must-have and complete any evening/special occasion make-up look. Many of us are now opting for lash or brow tinting opposed to wearing make-up day-to-day, giving definition, requiring no maintenance and effortlessly create the appearance of fuller lashes/brows. Similarly, perfectly-shaped brows have never been more in-demand and these treatments combined create an ideal package to offer your clients or as individual treatments.
Aside from your practical training, your course also involves home-study and assessments as required by the awarding body VTCT. However, there are 3 practical training days and 1 written training day, so you will get a lot of help from our Support Team to answer any of your questions via email or telephone at any stage during the course of your qualification.
You don't need to have any beauty or make-up background behind you, you just need a passion that you wish to pursue. This is a new course that we are offering,  that will attract our students that want a career in make-up, doing something they love! Call a course advisor on 0800 999 2277, if you would like some more information or to secure your place today.
---