New Year, New Start – Pick the Right Beauty Course For You!
So you've been thinking over Christmas & you're ready to try something new? Want a career that gives you more flexibility, work around your children or find a job that gets you out of the office? Want to meet new people & have uncapped earning potential? Or just want a way to make extra money on a part time basis? Then beauty may just be for you! But where do you start – what should you consider when picking a course?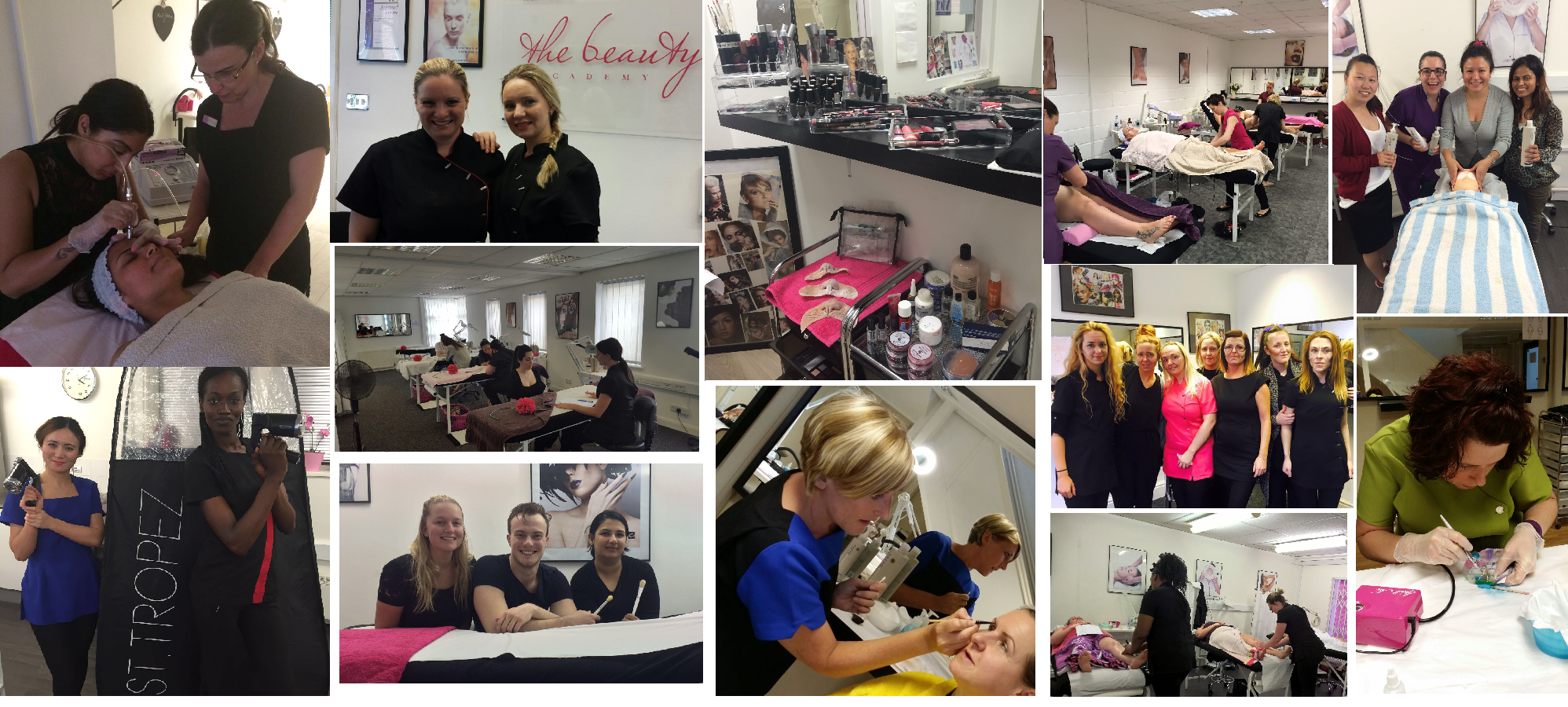 What to learn – which course?
First you need to decide what you want to do at the end of your course. If you're looking to gain employment in a salon then you will most likely need a Nationally Recognised Qualification such as a VTCT VRQ or NVQ award. Qualifications also give you the widest range of career options & flexibility for the future. If you're just looking to work from home then a Diploma that allows you to gain insurance may be all you need.
The vast majority of our courses are open to complete beginners & require absolutely no prior knowledge. We do offer some advanced courses aimed at therapists already working in the industry, to help master advanced skills but we'll advise you of any requirements on the course information web page.
Quality of the Certificate – What will you achieve?
The Beauty Academy offer both Qualification courses for those looking to gain employment & our own Diploma Courses which are accepted by leading insurers allowing you to gain insurance to work with paying clients from home or mobile.
Our Diploma courses are designed in line with Industry Standards; to give you the practical knowledge & experience to be competent in your treatments & we provide you with high quality study materials to further your knowledge at home, beyond the course. Many 'training providers' do not deliver the same high standard of training & their certificate may be essentially worthless if it does not allow you to gain insurance to actually work. You must always check this before you book to ensure your course gives you a route to earn!
Our Qualification courses are offered through the employer preferred awarding body VTCT. We have been offering Qualifications for over 25 years & our tried, test course structure gives you supported learning on a fast track basis.
Cost – what will you need to factor in?
So you need to consider more than just the cost of the course – consider your travel costs to get to the training venue and the cost of products/tools you might need to attend the course – many providers insist you buy their brand of products if you are looking at brand specific training & some insist on their own compulsory kits. The Beauty Academy provide all products and tools you will require on your training days, at the centre for you. You might only need to purchase a very basic kit if a patch test is required (e.g. courses involving tinting); or to allow you to practice at home beyond your training days which you can choose for yourself from any range or brand of products to suit your budget.
To cover the cost of your training course we have a range of options. Our Diploma courses can usually be booked as part of a package to help you save money. We also offer Finance plans & Easy Pay which lets you spread the cost of your training at no extra cost. Some of our Qualifications are even available through the Advanced Learner Loan funding meaning you pay £0 course fees upfront and only begin repayments if you are earning over £21,000 per year & no earlier than April 2018.
Funded courses – too good to be true?
Absolutely not! The Advanced Learner Loan funding is a government scheme to help you achieve a Level 3 Qualification. It is open to learners aged 19 or over, who are resident in the UK & who fulfill certain eligibility regarding your rights to live & work in the UK. It's a simple process to apply for the course & for your loan, most of which can be completed online within only around 30 minutes! You don't need to be working, or receiving any specific benefits. There is no credit check & it doesn't matter if you have children; and you don't need any previous beauty knowledge or experience. Only selected Level 3 Qualification courses are available with funding – see here for details
Time & study style – how will you learn?
Depending on which course you select, you could be able to gain insurance in as little as 1 day. While we always recommend our learners to undertake a period of practice at home to build your confidence & experience, you are able to begin earning as soon as you've put your insurance in place. Our Qualification courses are designed to be flexible, unlike local FE colleges where you attend every single day for a year or more; much of your study is completed from home in your own time & at your own pace. This allows you study around your childcare, current employment or other commitments. While you have to be motivated & driven to manage your time at home & study on a fast track basis; we offer an unparalleled level of student support with our in-house Support Team which consists of beauty qualified & experienced professionals who know the industry & our awards to best advise you at every stage of the process. Our team are always just a phone call or email away to help you with every aspect!
www.thebeautyacademy.org CALL FREE 0800 999 2277  FACEBOOOK TWITTER
---