Nail The Trend
The happiest girls always have the prettiest nails.
Have you ever been sitting in the nail salon when you see the fresh manicure of the girl next to you, and suddenly you feel like throwing your choice of colour out the window? And you want what SHE'S having? This weeks blog is focusing on top nail trends and shapes.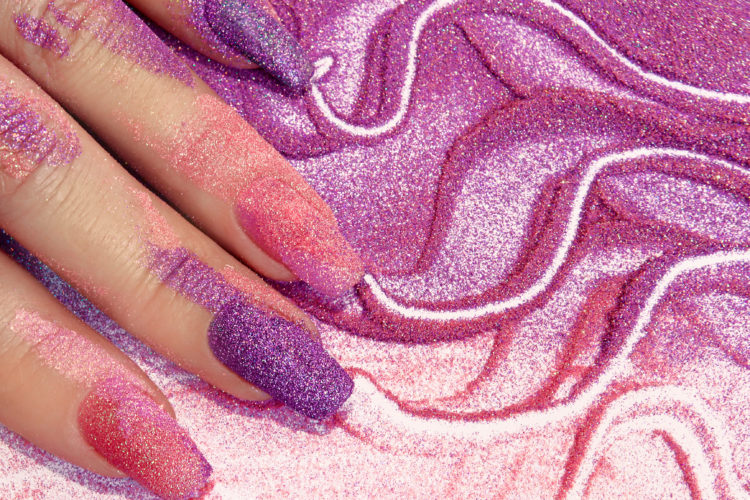 So, what's in?
COLOUR BLOCK NAILS
Colourblock Nails are the hottest new Beauty Trend. Grab two (or more!) shades and create a colourblock look. A colourblock design is exactly what it sounds like — multiple shades placed side by side in geometric patterns
FRENCH OMBRE NAILS
Also known as French ombré or French fade, the look is basically a new take on the classic French manicure. While the traditional French mani features a light pink base with defined, contrasting tips, baby boomer nails blend the pink and white together, creating a seamless, gradient effect. You can use any colour – not just the pink and white!
SUBTLE RHINESTONES
Can't get through winter without a glitzy manicure? You will love this nail trend, which consists of little sparkly rhinestones over clear polish.
METALLIC FRENCH MANI
French manicure, but make it winter. This nail trend is a cute approach to the classic trend, swapping white tips for metallic ones.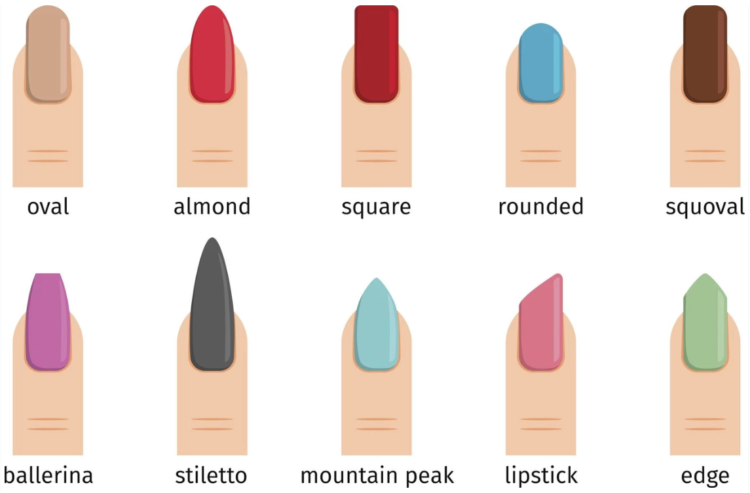 So.. what do the shapes mean and what works with them?!
Click the 'Q' to find out!
ROUND NAILS
It mirrors the contour of the nail with a circular edge at the tip.
Anyone looking to elongate fingers. It makes them look more narrow and makes wide nail beds appear thinner.
Wear It With: Any shade will really do.
Similar to an almond shape nail, except with a more rounded tip.
An oval shape nail is very feminine, perfect for experimenting with trending colours.
Wear It With: Along with bold and unexpected shades, this shape is great for metallics and reds.
The front edge should be exactly perpendicular to the sides of the nails.
 If you have narrow nail beds and slim fingers, this is the perfect shape for you.
Wear It With: Beautiful solid dark colours lend this shape a cool trendy feel. Geometric and negative space nail art work well this shape too.
Mimicking the shape of a coffin or a ballerina shoe, this shape is tapered on the sides with a straight edge on the tip.
This is a favourite among people who are really into nails.
Wear It With:A solid colour with a matte finish
An elongated nail with tapered tips.
Sexy, slenderizing, and strong is how we would describe an almond nail shape.
Wear It With: Pair this nail with a nude
Long, pointy, and dramatic.
It's good for people who have a daring fashion style
Wear It With:This is where you can show off gems and glitter.
Here at The Beauty Academy we offer many different nail courses to kick start you off on to a career where you can offer these styles and trends to your clients.
---