Maximise Bookings on 'Out Of Season' Treatments
You might have seen a reduction in bookings for treatments such as spray tanning, pedicures and waxing over the winter months but there is no reason these treatments should not remain popular all year round with the right promotion and regularly highlighting these treatments to your clients through word of mouth in salon, carefully selected offers and posts on your social media pages.
Our blog this week covers how to promote and re-package these treatments to ensure they are top sellers all year round!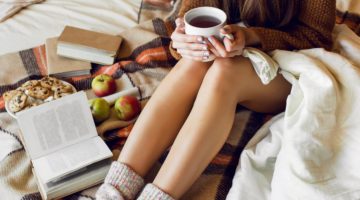 Tanning Treatments
Consider promoting these as a great way to relax, unwind and be pampered perhaps by offering a deal on a set evening of the week where if two or more clients book together they receive a discount e.g. two clients can book together & save £5-£10 off the usual treatment price. Promote this by offering a sumptuous hot chocolate on arrival followed by a full body spray tan for each client. Have a relaxing ambience with scented candles and magazines available for the clients to relax over while waiting to receive their treatments as a great 'pamper' evening alternative and making the most of quieter evenings within the salon.
Waxing Treatments
Promote the benefits of keeping up with waxing treatments in the winter months by talking with clients about how even though they may not be showing off their legs or bikini lines at this time of year, keeping up to date with their hair removal treatments will ensure their hair remains within a regular and harmonised growth cycle allowing them to get the longest time between appointments once the summer months come. It also allows them to keep their skin in tip top condition by encouraging retail skin pamper packs such as exfoliants or body brushing kits which you can offer as a free gift to those booking a course of waxing treatments or at a reduced rate with every waxing treatment package (legs, underarms & bikini) booked for example.
Pedicures
So many clients pass over on their pedicures once 'boot season' arrives but the benefits of pedicures are not just aesthetic. By having regular pedicures, skin and nails stay healthy preventing risk of ingrown toe nails and hard skin developing. Really promote the benefits of luxury treatments such as how wonderful a warm foot spa, heated booties or luxurious paraffin wax treatment will feel after a hard day at work on a cold winter evening. You might like to promote these alongside another treatment such as a face or scalp massage or with reflexology (dependent on with which you are trained) as a really great seller for downtime and relaxation following the hectic festive season. Pedicures should be a constant and regular appearance within your bookings diary if you are promoting these services correctly!
---