Learn to Earn in Holistic Therapy in 2019
The beauty market has gone from strength to strength, with spending of £7.6 billion on treatments within the UK in 2017 alone, as according to market analyst Mintel's Spa, Salon and In-Store Treatments UK 2017 report. The global market for health and wellness products and services is expected to grow to £632bn by 2021, according to Euromonitor International. Demand for holistic treatments including body massage and skincare treatments has never been higher. With Spa Therapists typically earning between £9-£15 an hour on an employed basis and Freelance Holistic Therapists commanding anything up to £50 an hour, there has never been a better time to consider joining this exciting industry.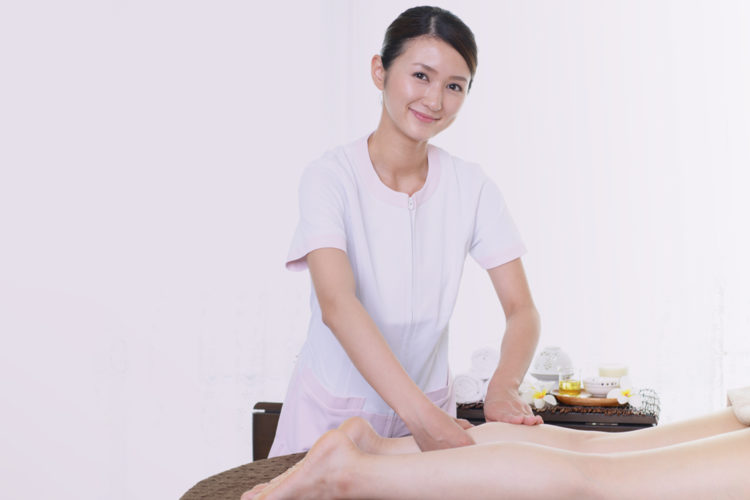 An Industry of Innovation
The spa industry is ever evolving as more people seek to slow down, improve their mental and physical wellbeing and take more time for themselves. Healthcare is also becoming more accepting of the benefits of holistic therapy with referrals for massage, nutrition and exercise options becoming more common, particularly as waiting lists grow and more people seek options to manage symptoms of troublesome conditions while awaiting mainstream medical treatments. The spa industry has adapted to meet this demand with heat treatments (such as hot stone therapy), use of aromatherapy essential oils and a refocus on the benefits of realigning the energy channels and chakras of the body become more known and accepted. 2019 is set to see more multi-million pound spas opening across the globe, with many in the UK. Treatments from sound therapy to sleep therapy are all expected to become common place in spas but standard treatments like Swedish massage will always be popular.
Career Opportunities in Holistic Therapy
With spas becoming a regular sight in most towns and cities career opportunities only continue to grow. There are more gyms, health clubs, hotels, golf and leisure clubs than ever investing in offering spa services. Independent day spas are also on the increase as more people quick treatments that can make a regular part of their lifestyle or have indulgent days away from it all as a more affordable alternative to a traditional holiday.
Spa Therapists based within day spas are typically earning £9-£15 an hour. Often opportunities are available for both full time and part time hours, with many working until into the evening and on weekends giving very flexible working hours for those fitting work around other commitments. Employment usually opens up benefits such as secure regular pay, entitlement to holiday pay, a uniform and products all provided for you plus the opportunity to complete in-house additional training within prestige spa product brands and treatment 'rituals' they may offer in-spa.
Freelance Therapists are those working from home (providing treatments from a room or area within their home set-up for welcoming clients) or mobile taking a portable massage treatment couch with them to offer treatments at their client's home, hotel etc. Some Freelance Therapists will invest in renting treatment space within a salon, spa or other therapist's office such as a phsyiotherapist as a great way to boost their profile, attract more new clients and have a permanent place of work. Often on a self-employed basis paying only treatment room rent or with a contract to share profits or a percentage of each treatment fee received with the salon/spa owner. Self-employment means you will have costs to cover such as for products and usually be responsible for the costs of any additional training you require throughout your work. The greatest advantage of this can be more flexible working hours (to a degree you set your hours and choose when you want to take appointments) but also the potential for uncapped earnings (typically £25-£50 an hour).
Another option for those wanting to earn big (with usually regular retail sales bonuses) or gain industry experience very quickly but with the added bonus of opportunities to travel, meet other therapists and get a great reference on your CV for future employment is to work on-board a Cruise Ship once qualified. Usually companies like Steiner recruit therapists for 6-9 month contract based assignments. Sales targets are involved so you must be confident in add-on selling products and further treatments plus may work long hours during your contracted days, however the rewards can be huge.
Where to Start
If looking to gain employment whether in a salon, spa or one a Cruise Ship; or indeed to rent premises or open your own spa; you would usually be looking at achieving the Internationally recognised VTCT Level 3 Qualification. This can be studied on a fast track, flexible basis with initial training of 5 days (which can be spread over several months as required). Home study allows you to build upon your training with access to our online student portal where you can access training videos and manuals. You will complete theory assignments and case studies on friends/family (or paying clients from home if you wish with insurance in place). Then you simply attend for your multiple choice written test day and practical assessment days. Typically students qualify within 4-6 months (on a flexible, part time basis with much of the study completed from home) so ideal for those studying around other commitments or wanting to qualify quickly to begin working.
VTCT Level 2 is focused on beauty, make up and/or nails and is not required in order to complete VTCT Level 3 (which is focused primarily around holistic therapy). You can go straight onto studying Level 3 with no prior knowledge or experience required if looking to work specifically within offering massage treatments. If only ever wishing to work freelance (from home or mobile) you could look at our individual 1-2 day training courses which will allow you to gain insurance, however for those considering employment routes or opening premises, the VTCT qualification route is the recommended option. Beyond your VTCT Level 3 qualification you might like to learn further add-on treatments such as facial skincare, specialised facial massage and other forms of massage such as Thai Foot Massage and Mandelular Massage (both offered as online training courses).
---