Upsell to Gel
The How-To on Marketing Gel Polish Treatments to your Clients
You may be a new Nail Technician just establishing your first clients or you may be an experienced Nail Technician who still has numerous clients booking in for manicures and pedicures with traditional polish. Our blog this week focuses on how to upsell your clients to the benefits of a gel polish treatment. You'd be surprised despite the hype about these treatments over the last few years, just how many clients have never heard of gel polish, have no idea how it works or have a head full of myths and misconceptions. Our how-to will help you dispel those myths and get them on-board for all the perks of gel polish both for them and you as a Nail Tech.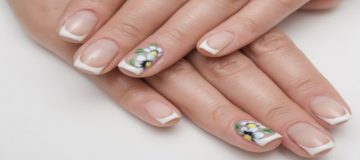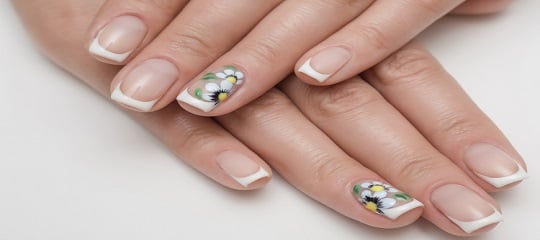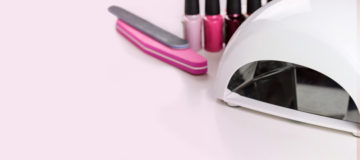 Myth One: Gel polish is expensive, I can't afford it!
Gel polish is available from so many professional brands and suppliers in a whole rainbow spectrum of colours. With brands such as Cuccio with gel nail shades from only £8.95 per bottle. Only minimal product is used per application and typically from a 10ml bottle you are looking to achieve anything upwards of 15 sets of nails so product cost can be kept low by working cleanly and conservatively to avoid wastage and spoiling of product (e.g. keeping bottles away from the UV / LED lamp during curing). Typically nail techs are charging from £15 up to £30 for a file and gel polish treatment depending on the area they are working within and whether salon, from home or mobile based. Versus the cost for a 'standard' manicure or pedicure, the additional cost is usually only £5-£10 more but the results last much longer allowing the client to have anything up to 6 weeks between appointments for pedicures which actually levels the cost or saves them money of time on pampering their feet!
Myth Two: Gel Polish application takes ages. Appointments will need to be longer.
With the development of LED lamps and LED formulation gel polishes, the days of polishes taking up to 2 minutes to cure (comparable to the drying of standard polish, but a different process involving a lamp) each layer are disappearing. Many LED lamps can effectively cure products within as little as 5-45 seconds allowing you to provide a much quicker treatment to your clients which not only frees up your appointment column to fit in more clients but also speeds up the process for your client. Everyone is short on time sadly these days with fast paced life, gone are the days for many of having 90 minutes to sit in a salon for a pedicure. Many busy clients want to be and in out as quick as possible leaving with great looking nails. The quicker treatment time allows many nail techs to off-set the slight additional cost of using gel polish versus traditional polish.  Also one of the biggest perks of gel polish is that it is dry as soon as it is cured. No need to potter about in flip flops in Winter or sit blowing nails only to smudge them as soon as you go to pay. It's shiny, perfect and ready to go as soon as the top coat is cured and the cuticle oil is on with no risk of knocking the finish.
Myth Three: Gel Polish will damage my (client's) nails.
Formulations have improved a huge amount since gel polish was first introduced. There are many brands which set out to improve the condition of the nails. Gel polish is great for client's trying to give up nail biting habits or to help seal and slightly strengthen natural nails to encourage growing natural nails (for clients who want to move away from continuous nail extensions).  Some products recommend buffing the shine from the nails before application to give better adherence to the nails, some brands don't specify this or have a specific bonder product instead which can be better for those with very brittle, dry or damaged nails. Much of the 'damage' can come from the removal process where the nails are soaked in acetone. Ideally use nail clips or foil to place lint free pads soaked in acetone to individual nails for removal rather than soaking the entire hand within a manicure bowl full of acetone (which is also wasteful of acetone). Use of cuticle oil and providing a hand/arm and nail massage with warm oil is a great way of boosting hydration to skin/nails following every gel polish application or where polish is removed without reapplication. Ensure you retail cuticle oil to clients for home use to keep nails supple and in good condition at home between treatments too and their nails will stay in tip top condition.
Myth Four: UV Lamps cause skin cancer
All salon nail lamps (UV or LED) emit UVA rays which is required to activate and cure the gel polish. However exposure is minimal (versus that which the client may experience just from the sun all year round) and with LED lamps becoming the norm (which require much less time to cure products, as little as 5 seconds for some products/lamps) UV exposure is reduced just due to the lesser time required to cure the products. If you have a particularly concerned client you could invest in some UV repelling fingerless gloves/hand shields (lots of products on the market for this professional use) but careful explanation of the risks will inform clients and reassure them.
Myth Five: The gel can't be removed at home so one-off clients won't want this.
Many product brands now retail 'at home removal kits' which you can retail but it is always best practice to advise clients to return for removal. Not only does this give you a chance to ensure it is removed effectively with no damage to natural nails, but they get to enjoy a hand/arm massage with warm oil to perk up the condition of their nails and get advice on how to maintain great nails moving forward. Many nail techs don't charge for removal to returning clients having a reapplication or charge only a small £5-£10 charge for removal as it's worth it just to have the ease of having it removed by the savvy nail tech than attempt it at home. Removal typically takes only 10-15 minutes so it's a quick turnaround and well worth offering as it only takes one client to damage their nails at home and blame this upon the gel, for your reputation offering this service to be damaged. Remember as a professional Nail Tech you're always looking to build up quality, regular clients and so if a client is reluctant to have gel removed properly and wants it just as a quick one-off, that client may be one it's better to suggest use of a traditional product or to offer an incentive to return for removal at time of application e.g. a discount on reapplication.
Myth Six: It's impossible to have a shade for everyone. There is too much or not enough choice.
The beauty of gel polish is that you can start out with a small selection of say 8-10 colours (we suggest a in particular a nude, a classic red, a purple/maroon, white, french pink and one unusual bright fashion shade for the season) plus a shimmer and a glitter shade. Gel can be layered up in any combination (although some yield better results than others) allowing you to transform colours easily to expand the options e.g. a standard shade into a glitter shade simply by layering a glitter gel colour over a block colour. It is also an effective way to create stunning nail art that lasts. Brands such as Gelish introduce new, on-trend colours constantly so it is easy to quickly offer something for everyone so as you earn you can expand the choices. Remember shelf life of products is typically 12 months from date of purchase and minimal product is required allowing you to use up products as you go and as client's select. If a client has a very niche taste in shades, don't be afraid to offer to order a specific colour for the client on the understanding that they pay for a block of treatments e.g. paying for 6 gel polish treatments upfront or you to off-set some of the cost as a premium on an individual service.
The main perks of gel polish over traditional polish to highlight to your clients are that it provides a high shine, chip-free finish for up to 6 weeks (typically 2-3 weeks on fingers before regrowth starts to show). Gel polish is quick to apply, dry as soon as it is cured so no drying down-time to wait for. Gel polish is available in a huge range of shades with the option to create a custom shade or finish (shimmer, glitter etc.) through layering of gel shades. Removal can be done at home but is quick to add on to a reapplication treatment for a minimal cost. Great for special occasions / holidays as treatments will look great even if completed ahead of the event (no last minute rushes to the salon). It is great for dispelling nail biting habits and those wishing to convert from extensions and grow their own nails by bonding the layers of the natural nail and giving added strength to avoid nail breakage.
The cost of gel polish treatments should be set as on-par with traditional polish treatments to encourage clients to book for gel since it saves you time, lets you fit more clients in, is more likely to ensure a returning client (you can easily book appointments ahead for regular intervals) and the additional cost is minimal if you work effectively. There are great opportunities for add-on retail sales with cuticle oil or to sell packages such as fingers & toes for £30-£40 for example. Create a hype for gel polish and as a nail technician you won't look back and neither will your clients!
Learn the skills to provide Gel Polish Treatments with our 1 Day & Online Courses:
---