How to Choose The Right Course For Your New Beauty Career
The beauty industry is one of the largest growing sectors for employment according to HABIA, with it's UK sector turnover predicted at £6.2bn in 2017 and around 280,000 people working within hair & beauty in the UK alone. Opportunities to work within the beauty industry are limitless with possibilities to work on a self-employed basis (e.g. running your own business) or employed with a salon, spa, nail bar, cosmetics retailer, cruise liner etc. However the beauty industry in the UK is largely unregulated meaning there are no definitive rules about exactly what training path or qualifications you may have to hold in order to work in the sector. This is great for giving flexibility to would-be beauty therapists looking to join the industry as to how they train but also has lead to a rise in poor quality training providers who deliver qualifications or courses that fail to meet therapist, salon client or employer expectations.
With the new year in full swing, it is a time where many may look to undertake training in order to change careers, start a new career or indeed learn additional skills to maximise their earning potential perhaps alongside their current job. Our blog this week outlines to most popular routes of training to ensure you are equipped with the essential knowledge to make the best possible, informed choice for you and avoid the pitfalls of 'pop-up' training providers that disappear overnight leaving you out of pocket and without the skills to start your new career.
---
Types of Training to Consider
Accredited Training:
These are qualifications or training courses which have a standard approved by industry membership and/or insurance associations or industry bodies. The quality of these courses has been validated through thorough checks and assured through their accrediting body allowing you to be sure it will be to the highest industry standards, equip you with the knowledge and skills you need to begin offering treatments and also vitally to be recognised within the industry in order to gain public liability insurance. All face to face training courses offered by The Beauty Academy as accredited by ABT (Associated Beauty Therapists). We also offer courses accredited by The Guild and BABTAC – with all training provided to the exact same high standards meaning no matter which training days you attend, they will deliver you to the standard required to practice in industry. Our online courses are all approved and recognised by Radius Insurance meaning you can quickly be insured upon completion to begin working with clients from home or mobile. Any training provider who promotes as being accredited should always be able to validate their accreditation and should usually be registered on the relevant bodies' website as an accredited training partner allowing you to check their accreditation status.  The Beauty Academy have been providing training since 1990, we're the original private training provider and are proud to lead the way in setting the highest possible standards for fast track, flexible beauty training.
Qualifications from External Awarding Bodies:
These are qualifications that are Nationally and/or Internationally recognised within both the industry, by clients and most importantly by employers and local authorities (for licensing purposes if intending to set up your own salon premises). The Beauty Academy have been offering VTCT qualifications (one of the leading awarding bodies for professional training and vocational qualifications both in the UK and Worldwide). The qualifications not only provide in-depth face to face practical training but also assess the student's understanding of essential knowledge underpining the treatments they train to provide and the risks involved to provide the highest level of service and care to beauty clients. VTCT qualifications are the definite best option for those looking to gain employment within a salon, spa or on a cruise ship in the UK or Worldwide. They also allow a smooth transition into running a successful business if looking to establish your own salon or for those who may wish to progress to higher level specialised training or beauty management. The Beauty Academy have a full in-house Support Team and online student portal with a wealth of resources to ensure you make great progress throughout your qualification studies. We offer a full range of the most popular VTCT qualifications including at both Level 2 & Level 3 within beauty, nails, make up and massage therapy.
Types of Training to Avoid
Non-Accredited Training:
These are training courses that are offered on an unstructured basis (sometimes only for an hour or two with no standardised course schedule or training plan in place). Usually held by beauty product suppliers or wholesalers in the back room of warehouses, in salons with their own in-house training premises or at the home of beauty therapists without teaching qualifications simply looking to pass on their knowledge but without suitable validation to provide recognised training certificates. Without any independent verification or accreditation, the standard of these 'courses' can vary hugely with the majority failing to meet industry standards. Courses that are non-accredited will carry certificates that are not recognised by insurers or employers and so will not allow you to begin working within the industry. Often these courses are offered at 'too-good-to-be-true' prices to attract unsuspecting newbies looking to quickly getting working in the industry but these providers often disappear overnight. Always check with your insurer (or intended insurer) before committing to a training course to ensure the certificate will be recognised and allow you to begin working either from home/mobile or within a salon as you would wish. We are always happy to provide course advice at The Beauty Academy to ensure you follow the best training route for your aspirations, preferences, commitments and budget. All Advisors within our team are Level 2 & 3 Qualified beauty industry professionals with extensive salon/spa or own beauty business experience and are best placed to give you suitable advice for your future career.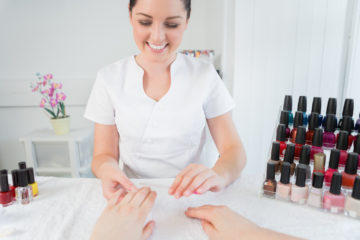 Which route should I take with The Beauty Academy?
VTCT Qualifications:
If you are looking to gain employment within a salon, spa or on a cruise ship either in the UK or overseas; the VTCT qualifications will usually be the best training option for you. Including practical training, home study and assessment days; they are fully supported throughout your studies. Completed on a flexible basis with up to 12 months to complete, our Fast Track, Flexible route is ideal for anyone who cannot commit to attending a further education 5 days a week for up to 2 years. Get qualified, get employed and begin earning quickly! VTCT qualifications are also the best route for those who want to open their own formal salon premises (so may be subject to local authority special treatments licensing) or who are looking to progress in their careers with advanced treatments, teaching beauty or salon/spa management.
The Beauty Academy diploma courses:
Completed within just 1 day* for most courses, all courses are accredited by ABT allowing you to gain insurance to begin working from home or mobile very quickly (some courses are 2 or 3 days*). Training groups are small (typically 6-8 students per tutor but never more than 12 per tutor) allowing you the best opportunity to gain individual feedback, support and ask questions as you need on the day(s). Beyond training our in-house Support team are available by phone or email to allow you to make the best start to your new freelance beauty business. They are also great for those already working within beauty wishing to further their treatment skills or refresh their knowledge following a break from the industry.
Accredited Courses including BABTAC & The Guild:
These courses will still provide the same practical training as those undertaking on The Beauty Academy diploma route so allow you to quickly gain insurance and begin earning, but they also include additional home study beyond training to consolidate and validate your knowledge and verify your practical skills level. Many students not only find this additional study a reassuring opportunity to gain feedback on treatments completed at home but a great way to be the most knowledgeable therapist possible to provide service and care to their clients for ongoing success. Home study is completed through our interactive online student portal making it flexible but also giving a wealth of learning resources at your fingertips. These course options are great for those looking to work from home or mobile but who wish to have additional validation beyond their practical training alone. They are also ideal for those working in the industry or beauty teaching professionals who require CPD to update their knowledge and skills.
Online Training Courses:
Introduced in early 2018, our Online courses have been hugely popular as an alternative to face to face training for those who may otherwise struggle to attend one of our 10 training centres. Completed online through our comprehensive student portal with manuals, video tutorials, theory tests and case studies to guide you through your learning and provide individual feedback on your learning. Our Online courses are recognised for insurance by leading insurer Radius and allow you to begin working with clients from home or mobile upon completion. Starting from just £99 with training packages available, they are great option for anyone wanting to 'dip their toe' into beauty, learn skills quickly and flexibly or gain a new earning stream alongside other commitments within minimal initial outlay.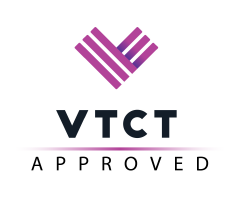 Start something new in 2019 with our Amazing Offers on VTCT Qualifications & Save up to £300!
---