Go Vegan with the Latest Nail Products
More clients are considering a more eco-friendly, ethically conscious approach to beauty and this extends not least to nail care. With many products containing anything from crushed insects to fish scales, it is important to know your nail products inside and out to ensure you are providing the best service to your clients and also to capitalise on offering vegan friendly treatments to be able to appeal to the most diverse range of clients in a competitive market…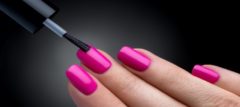 Many nail techs are aware of 3-free right up to even 7-free nail products on the market which avoid noxious substances such as formaldehyde to the now banned dibutyl phthalate (DBP), toluene to triphenyl phosphate (TPHP).
More clients than ever want natural options to avoid chemicals typically included in nail polish formulas to boost shine or enhance longevity of chip-free results but that have otherwise been linked to health issues such as headaches, breathing difficulties, allergic reactions and hormone disruption. That said, a new market of clients are going further, seeking vegan polishes to allow them treatments without products utilising animal derivatives but not having to otherwise compromise on shine, durability or vibrancy of colour.
Now you might be wondering, how can a polish not be vegan? Well you might be surprised to learn many polish products gain their properties from animal derived origins. Such ingredients may include:
Fish scales – Known as guanine or often listed simply as CI 751170 is derived from dead fish scales (usually sardine or herring) to create pearly or shimmery effects in nail polish.
Crushed insects –  Known as carmine or often listed only as crimson lake, natural red 4 or CI 75470. Made using dried, crushed insects to create a deep, vibrant red pigment in nail polish (and many lipstick or cheek products too).
Animal protein – Commonly known as keratin, it can be found in human hair, nails and skin. Often sourced for cosmetics from rabbits, pigs, cows and horses to be used as a 'strengthener' such as in top coats or prescriptive nail polishes for weak, ridged or brittle nails.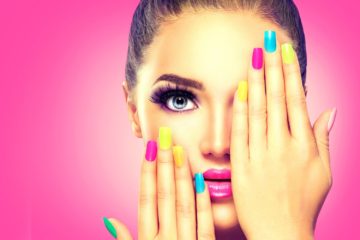 As science advances, there are now many alternatives on the market using synthetic or plant based alternatives to produce similar, effective results within nail products. There are also many brands which do not test on animals (cruelty free brands). Below we give some top product picks, of those gaining most notoriety in beauty press and amongst nail professionals…
Top Vegan (&/or Cruelty Free) Traditional Nail Products:
Zoya
Kure Bazaar
Smith and Cult
Deborah Lippmann
Butter London
Barry M
Nailberry
Orly Breathable
Cienna Rose
JINsoon
Kester Black
SpaRitual
Top Vegan (&/or Cruelty Free) Gel Nail Products:
Gelish
EVO
NCLA Beauty
Wet N Wild
Nail Supply UK
MO Nails
Madam Glam
Master the skills to begin earning up to £45 an hour as a Nail Technician with some of our most popular, Accredited training courses…
---