Getting Ahead in this Competitive Industry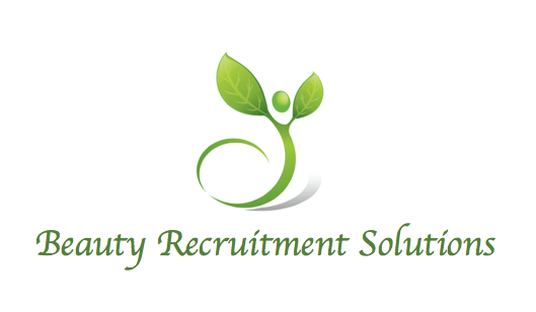 How do you get ahead in the Beauty Industry when you are competing against other suitably qualified candidates? There are many things that can set you apart from the competition and knowing the secrets that can get your foot in the door are exactly what you need to get the job of your dreams.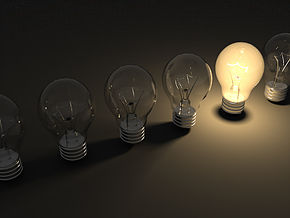 First comes the CV…
Before you even get to the interview stage, you need to stand out at the very first contact you have with the company. Ensure your CV stands out. We don't mean coloured paper or crazy big fonts. We talking about looking professional but getting to the point. Be succinct. If the recruitment team at your dream workplace have to read a novel just to get to the fine details, they will most likely skip your CV altogether.
In the beauty industry, personal presentation is everything. Ensure you include a colour passport type photograph to the top of your CV and have your full name to the top of the CV as the heading so it stands out.
Personal statements are old fashioned and usually just generic waffle. Unless you are saying something well considered, personal and relevant to the job, skip this section out.
Make sure you include the most important points and in the right format.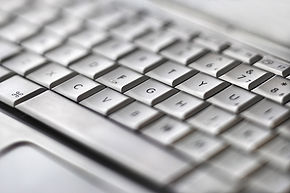 Start with your contact details and make sure you have a sensible email address. Set up a new one such as gmail if your current email is something slightly cringeworthy. First impressions count.
Next list your most relevant qualifications first such as your Beauty or Holistic training. State briefly brand training you may have completed beyond standard qualifications as this shows commitment to your career development. Now list your formal qualifications such as Degree, A Levels, GCSEs etc. If you didn't achieve a pass mark in a particular GCSE, for example, miss this out of your CV, especially if you have training or qualifications more relevant and worthy of mention. Alternatively round them up e.g. state 10 GCSEs rather than listing each one and the grade. English, Maths & Science grades are the only ones usually of interest to employers.
Now your work experience comes into play. List the most relevant jobs first ideally e.g. work experience you have had recently that specifically fits with the job role you are applying for. Next go into listing your previous roles working backwards from most recent first to jobs from up to 5 years ago after that. Most employers are only interested in the last 5 years. Only list jobs beyond this if they are relevant. No employer wants to read a long list of every job you've had over the last 20 years including your Saturday job as a teenager unless its relevant.
Now finish with a short statement of your relevant interests to the job you are applying for or list references if you're happy for these to be contacted immediately. State whether you hold a clean driving licence or are a car owner.
Keep the font size to no larger than size 10. Times New Roman is standard professional font, avoid wacky designs as they can be hard to read. Your CV should be no longer than 2 sides of A4.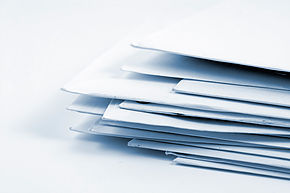 The Covering Letter…
Every CV should be accompanied by a Cover Letter where possible to be submitted with your application. The key to a good covering letter is to do your research first. Find out about the company you are applying to. Read their recruitment material such as the job advert carefully and ensure you explain within your letter exactly what skills, experience or personal attributes you possess from what they are looking for so you can almost sell yourself to them for the role. Give examples of how you have demonstrated this such as successes in your previous job role, training you have completed or examples of difficulties you have overcome.
You should also hint at the research you completed and why you want to work for this company. Be specific such as how the training opportunities they offer will help you achieve your goals or how their management structure allows you to progress towards promotion over time. If they have a particular ethos that fits with your personal values such as no animal testing or organic products, state this in your covering letter. You need to show that you want to work for them and not just for anyone. This is your chance to come across as passionate and enthusiastic.
Your covering letter should also mirror your CV and pull the most important points from your CV for some brief further expansion on. For example if you completed a fast track beauty course, say about this in your cover letter and briefly how you made this work with your lifestyle. Or if you worked overseas, talk about the experiences and confidence this gave you. It all helps you to be remembered and stand out as someone exceptional compared with all the other applications they will receive.
The Application….
Don't forget it is FREE to register your CV with Beauty Recruitment Solutions. We can then pass your details onto employers who are advertising vacancies which match your skills and requirements. You are also welcome to apply directly for vacancies listed on our Classified page. Like us on Facebook to stay up to date with the latest opportunities. It won't be long until you're being snapped up for suitable jobs. And then comes the exciting part…
The Interview…
So it's happened – shock horror – you've been called for an interview! While its both exciting and daunting in equal measure, the key to interview success is to be prepared. Research where the interview is being held, perhaps do a dry run the day before to ensure there are no last minute travel surprises and leave plenty of time to arrive. No one minds early arrival as it shows you are keen but being late is usually an instant rejection.
Think about your presentation with plenty of time ahead. Do you need to buy some new shoes or is your tunic looking tired – expect to wear professional uniform if the role is salon or spa based. They want to see how you will look when within their salon. A fob watch can really set off your tunic and show that you are mindful of the time when completing or planning your treatments. Think about how you will style your hair, make up and nails. You need to look polished but also acceptable to work within the salon. Long talons make you look like you're not used to working in a salon or spa environment, you need to look practical to show you understand the requirements of the beauty industry. But remember your hair, nails and make up are your opportunity to show off your practical skills at a single glance.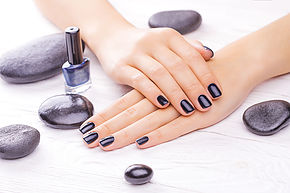 If a trades test is required, check all the details. Ask which treatments you will need to do so you can prepare, ask if the trades test will be timed and what products will be used. If you need to bring your own products, ensure your kit is clean, hygienic and well presented. Familiarise yourself with the product brand if you haven't used it before, if you are expected to use their products at interview. If the interview is in a salon local to you, better still book yourself in for the treatments you are expected to do at the trades test for the week before your interview if possible. This allows you to see how they deliver treatments, what their salon policy is on customer care and retail sales etc but with the advantage of seeing it first hand. It also gives you something to talk about at interview as you can draw positives from your treatments and it shows you are keen to impress. Be careful of criticism of the salon however – it doesn't hurt to give constructive comments but you need to come across as a positive person.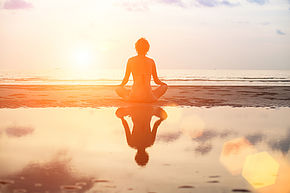 Think about your body language during the interview – sit back and get comfy but still ensure you are sitting up straight. Where possible mirror the interviewers body language so long as this comes across as natural. Lean in when asked questions, using your hands to express yourself shows you to be passionate and relaxed. Speak at a calm pace, don't be afraid to pause for a second to think before answering questions. A considered response is always perceived better than a rushed mumble. If you don't understand a question, then ask for clarification. Don't assume and give an off topic response. This is your chance to give across what you know and who you are – asking the interviewer to clarify simply shows you are thoughtful and not afraid to ask for help which are good qualities for any employee.
Think of some questions to ask the interviewer perhaps based in your research such as how the business may look to grow in the future, new treatments they may be offering that you could perhaps train within or what structure is in place for career development and promotion. Avoid asking random questions just to fill the silence like what the hours are. Questions about salary or start date are acceptable provided this information was stated as for discussion at interview and not already given in the job advert.
The Goodbye…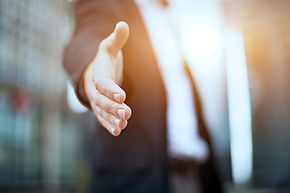 When the interview is over, its time to say goodbye. Thank the interviewer for their time, thanking them by name shows you know who you're speaking to and that it was a pleasure to meet them. Ask when you might hear from them regarding the outcome and how. Then say goodbye with a professional handshake. It might seem cliche but it works and gives a solid and confident impression. They may walk you out and if so ensure you hold doors and say goodbye once again at the door as you leave.
Before you leave the interview room, make sure you take all your things with you (nothing worse than having to go back for a forgotten coat). If the interview was within the salon or spa, say goodbye to the receptionist as you leave and smile making eye contact with other staff and clients. As you leave the salon, conduct yourself as if you were a therapist working there already and smile at clients and staff. Stop to let people through and hold doors for others if relevant.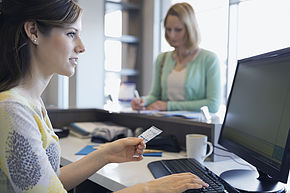 The interviewer will usually ask the opinions of other staff who may have seen you arrive just to get a second perspective and it will help to build rapport on your first day, if you do get the job as you will already be in the mind's of the other staff members as someone friendly and polite. This is where is helps also if you previously attended for some treatments before coming for your interview as you will already have made a contact at the salon and ensure during your treatments that you have mentioned you are coming for an interview soon (so not to look creepy on the day you arrive for your interview) and also as a contact to greet again when you arrive.
The Follow-up…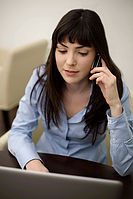 Usually within 1-7 days you will hear from the recruiter. Make sure you check your emails and have your mobile telephone switched on.
Hopefully it will be good news but sometimes it may be a rejection. Take every rejection as an opportunity to learn for next time and see the interview as good experience. Think about what didn't go as well as planned and if you are contacted by the recruiter by phone or email and there is an opportunity to do so, ask for some feedback. If the email is a generic rejection, don't however burn bridges by contacting them in a confrontational manner asking for reasons. It may just be that this time another candidate ticked all the boxes but they were impressed by you and will contact you next time a job comes up with first refusal.
If you are offered the job, ensure you ask what you need to do next such as signing a contract, attending training, providing proof of ID, bank details and P46 for tax etc and when you need to do this by so that you can get started quickly and easily. Make sure you are fair to your previous employer in giving the correct notice period since they will be providing your reference for your new job also which the new job offer usually relies upon. Where possible discuss your resignation in person with your current employer so that their is no negativity. One day you may wish to return to your employer and you need to ensure every opportunity possible remains open to you.
Good luck!
We can then put you forward for suitable roles which closely match your skills, experience and requirements.
Finding the perfect job has never been easier!
---