Get ready to 'Get Back to Work' safely
With salons gearing up to reopen on 12th April 2021 in England, now is the time to get ready so you can be working safely, hygienically and within the rules as you're sure to reopen with a 'boom' as demand for salon treatments is expected to be huge where everyone is behind with treatment maintenance, suffering the effects of DIY lockdown beauty or just in need of a 'pick-me-up' beauty boost post-lockdown. Many are returning to work in the workplace after a period working from home and want to smarten up. Expect some very busy months ahead. Our blog this week covers all you need to consider to ensure you are working at your best while staying safe…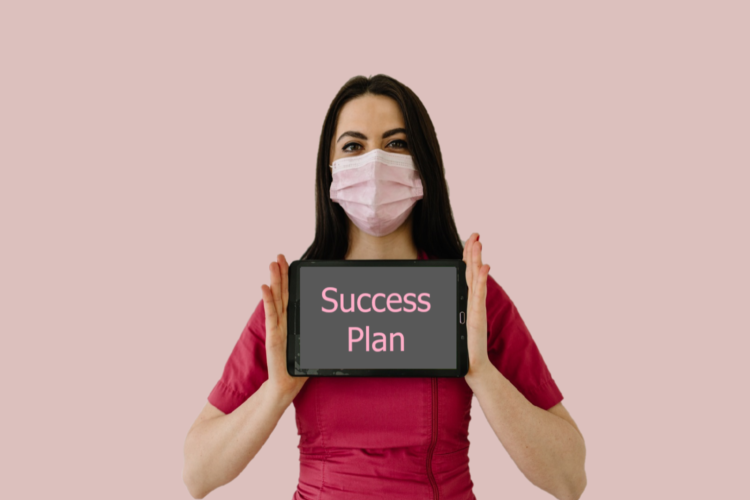 1 – Is your insurance up to date?
During lockdown, you'd be forgiven for letting your salon / beauty therapists insurance lapse, but now is the time to ensure you have the best deal with insurance up to date. Many insurers are offering discounts to those looking to renew their insurance at this time, so shop around for the best deal for you.
2 – Is your risk assessment up to date?
Have you taken this time to consider the way you're working, whether that is salon based, from home or mobile; and ensuring you've got all risks minimised not just from transmitting / contracting COVID but also general safety? If you've been out of practice, it's likely your risk assessment will need a complete overhaul. Now is a good time to take a step back and take a harsh look at your working practices and set up to ensure it is the best possible. From trailing wires to COSHH, you'll also now need to consider your cleaning regime and practices in place to ensure staff and clients stay safe from the risk of COVID. Remember it is a legal requirement to have an up to date risk assessment and you'd be expected to produce this in the event of an accident, injury or claim against your insurance. A great resource is the government guidelines for those working in close contact services.
3 – Your COVID Policy is up to date?
Do you have a COVID related 'staying safe' policy so outlining the cleaning practices such as cleaning your work area, entrance areas or toilet facilities (if you are providing these) after each client? Have you looked at your salon layout to rejig this already for maintaining social distancing i.e. taking out waiting areas which are likely to be surplus to requirements at the moment to give more floor space to walkways and individual work spaces? Perhaps having a one way entrance-exit system to minimise the contact between clients or a buzzer system to permit only the client at the right time, rather than allowing in-salon waiting and avoiding clients bringing along extra persons such as children to appointments? One factor to definitely consider is ventilation. Use of air conditioning systems, ducts, fans and extractors on nail desks is not sufficient to help minimise the aerosol transmission of COVID-19, consider use of natural ventilation such as open windows, doors (ensuring these do not pose a risk of unauthorised entry to the salon area) where weather permits to encourage free-flow of fresh air throughout the working environment. Make sure your stock of cleaning and PPE supplies is up to date and sufficient for reopening. It is likely some items may go out of stock, at least initially once salons reopen; just don't panic buy, only source what you anticipate you'll realistically need as its all much needed cash flow tied up in stock and equipment otherwise.
4 – Consider your ways of working
If you're a mobile therapist, you'll have more to consider than perhaps those based in a salon who usually have greater control over their COVID transmission risk. Perhaps initially try to focus on working with regular, existing clients where the working area is known in their homes or weather permitting, consider offering treatments outside in gardens where practical such as for nail treatments. If taking on new clients, ensure you complete a full consultation over the telephone or even Zoom if possible, which might allow you an opportunity to discuss (or even see) the area available in their home to deliver the treatments to allow you to plan what hygiene measures you might need. Keep hand hygiene (for both you and client), as well as face masks worn for both client and therapist, plus PPE such as face visor for therapist is highly recommended. Think about what kit you are taking with you and how it is packed. Keep to the essentials by knowing clearly what treatments are required before attending, and use a case or bag that can be fully wiped over with anti-bacterial spray and wipes after leaving each client's home. Having a change of beauty tunic with you and bagging the dirty one ready for washing, after each client will also help reduce your transmission risk. If considering going into a salon, now might be a good time to make the leap while salons are just finding their feet as it may help you secure a better deal on your room/chair rental rates and make it that bit easier and safer while working.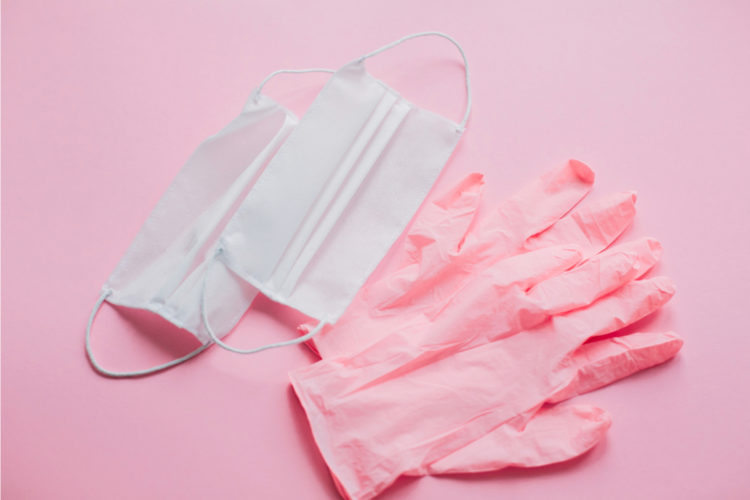 5 – Lateral flow testing
Now is a great time to sign up for free lateral flow testing if you're an employer with 10 employees or more. You can visit the government website to sign-up (you need to do this before 11.59pm on 12th April 2021) if you're a company registered in England. Otherwise, encourage your staff to seek out NHS testing facilities in your local area and to have tests twice weekly where possible, even if asymptomatic. Not only does it help keep your staff and clients safe, but being able to advertise that your therapists all undertake weekly testing may help reassure uncertain clients and encourage them to return to treatments in the salon.
6 – Patch testing
With clients returning to treatments where patch testing is required such as lash and brow services, make sure you are meeting the insurance provider's requirements and also the manufacturer of your products' requirements by having up to date patch tests for your clients before offering services. Patch testing should be offered before offering a treatment to a new client, if it has been 12 months since an existing client's last patch test/treatment, if there has been any change in medical conditions/history for an existing client or you've changed any preparations used in lash/brow tinting/perming treatments or changed the manufacturer of your products. It is also good practice to consider offering a patch test to clients returning to you, in case they have attempted any home DIY treatments during lockdown that could've sensitised the skin. Consider how you will deliver patch testing with COVID safe practices in place, so usually it is best to schedule that as a short appointment 24 hours at least before the treatment appointment. With additional time needed to clean between clients and higher demand for appointments, consider making a charge for the patch test appointment which can be deducted off the cost of the treatment appointment just to cover yourself in the event the treatment can't or doesn't go ahead.
7 –  Client Consultations
Make sure all client record cards are available and up to date. You might like to consider giving a phone call to clients the day before their booked appointment to check for any changes to what you last recorded for them and also check they are free of any symptoms of COVID before the attend the salon. Discuss the treatments booked and any changes to the way these may be delivered currently e.g. if you've shortened any treatment timings or increased any treatment costs since their last appointment. Every appointment will be precious upon reopening so make sure everything runs smoothly by planning ahead and having good communication with your clients. Reminder texts for appointments are also a great thing to introduce to avoid missed appointments or last minute cancellations. You might like to introduce as a charge for cancellations with less than 24 hours' notice, if you don't already have one.
8 – Consider your treatment offering
Think about whether it would be wise to adapt your treatment menu at this time, perhaps some services aren't as safe to offer or you feel less comfortable offering those where close personal contact is required e.g. waxing? Perhaps you need to raise the cost of some treatments, at least temporarily to factor in the cost of the additional cleaning products and time required, reduced appointment slots due to this and cost of PPE e.g. if you are providing gloves or face masks etc. Clients should be understanding of this, you're a business at the end of day and need to remain viable. Think about how you communicate any changes with your clients such as a text or email to keep in touch and update them (but ensure you act within GDPR, e.g. if they have agreed to opt in to marketing communication). Also ensure your website and social media pages such as Facebook are up to date with your latest prices, policies and ways to book advertised to maximise business and manage client expectations. Also consider priority rebooking for regular clients or those cancelled most recently due to lockdown so that rebooking is fair but lucrative for you.
9 – Training
Lastly consider whether your staff need additional training – not least on the COVID policies in place to ensure all are working safely but also for those for whom skills have become somewhat rusty. All can be forgiven for not keeping up to scratch with your treatment skills if you've been busy with other commitments such as homeschooling during lockdown and not delivering your treatments day to day? Now is a great time to invest in a quick refresher – online courses are excellent for this as they allow you to learn in your own time, flexibly from home and at your own pace so you can dip into the aspects you need refreshing on most first and then work through the rest as time allows. Our 1 day diploma courses are also great for refreshing treatment skills as they can be completed quickly, on a date to suit you with us offering training 6 days a week across our 11 training centre locations. Rebuild your confidence quickly, ready to welcome your clients back to the treatments they love and return to you time and time again for. Promoting the training you've undertaken will give clients confidence in booking with you, that you are dedicated to offering a professional level of service and great results. You might even like to consider reopening with a new skill, a new introductory offer on a brand new treatment to attract new clients and have existing clients returning to you with enthusiasm. Treatments such as gel polish, nail extensions, spray tanning, pedicures, brow lamination and lash lift, lash extensions and brow shaping are all hugely popular and great services to be able to offer, whether as standalone services or as part of packages to boost your earnings. Remember you can be more efficient working with fewer clients but offering each a package, as you'll save on cleaning between each client and PPE costs this way so can stand to offer a discount on package bookings.
Looking at refresher training or learning new skills? Consider our Online Courses for flexible study, completed online from home at your own pace. Or take a look at our fast track ABT Accredited Classroom Courses!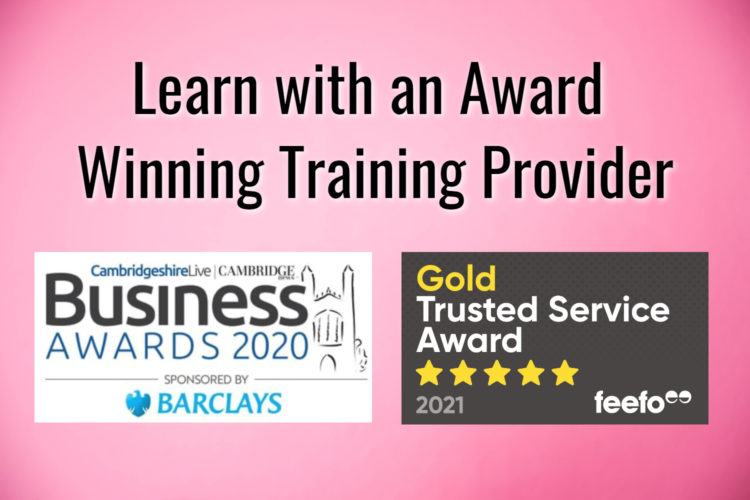 ---